What is an invoice?
An invoice, bill, is a commercial document issued by a seller to a buyer, relating to a sale transaction and indicating the products, quantities, and agreed prices for products or services the seller had provided the buyer. In our merchant portal, the merchant will be able to create and see their invoice history.
Step 1: Log into Merchant Portal at https://merchant.paycafe.com/login

Step 2: Click on Invoice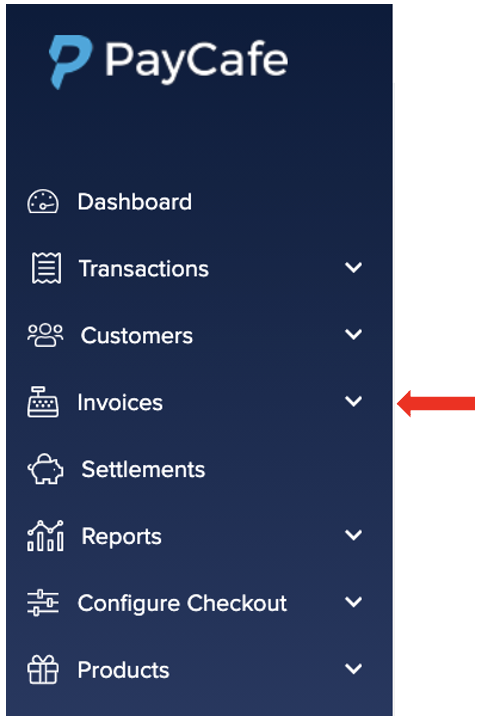 Step 3: Click on Create Invoice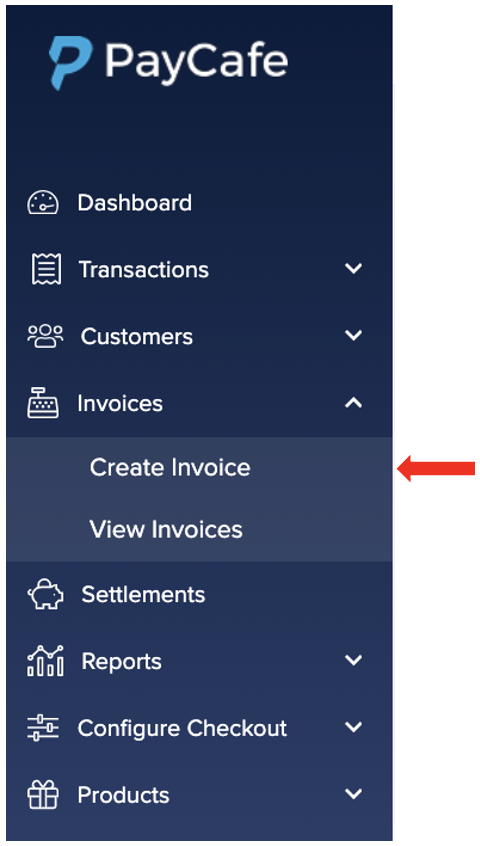 Important: Use this form to create an individualized invoice and request payment from a customer. The invoice will include a link to our customer portal for easy online payment by credit card.
This feature requires your customer's contact information (addresses are optional, but must be complete if entered).
Step 4: To locate an existing customer, click on Find Customer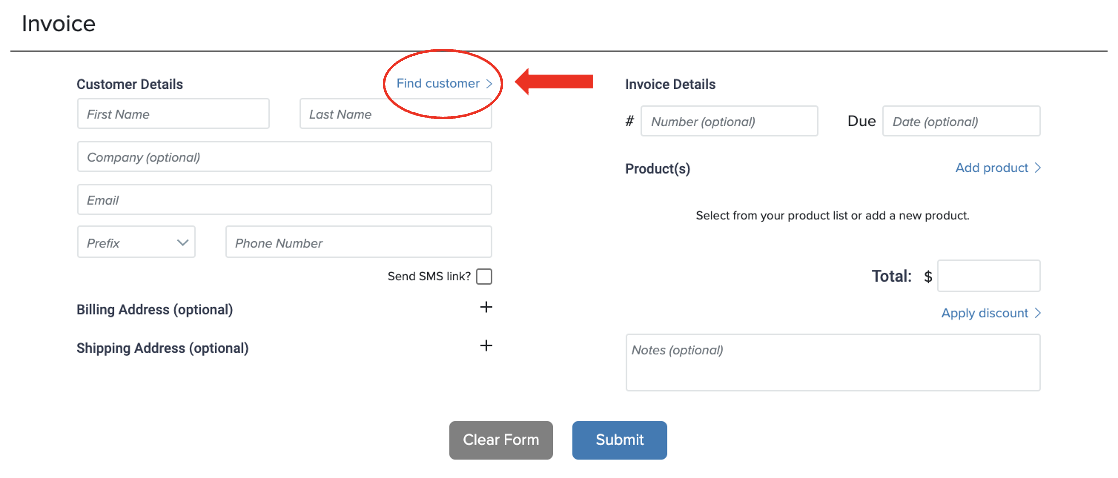 Step 5: A pop-up window will appear. Enter your customers' name or email address in the search field. Once you locate your customer, click on Select Customer.

Below, is an example of an invoice with a customers' information added. Some information has been blurred out for security purposes.

C
reate an individualized invoice and request payment from a customer.
Step 6: Add your Customers' Details
Side note: You will only add customer details for new customer's, not existing customer's.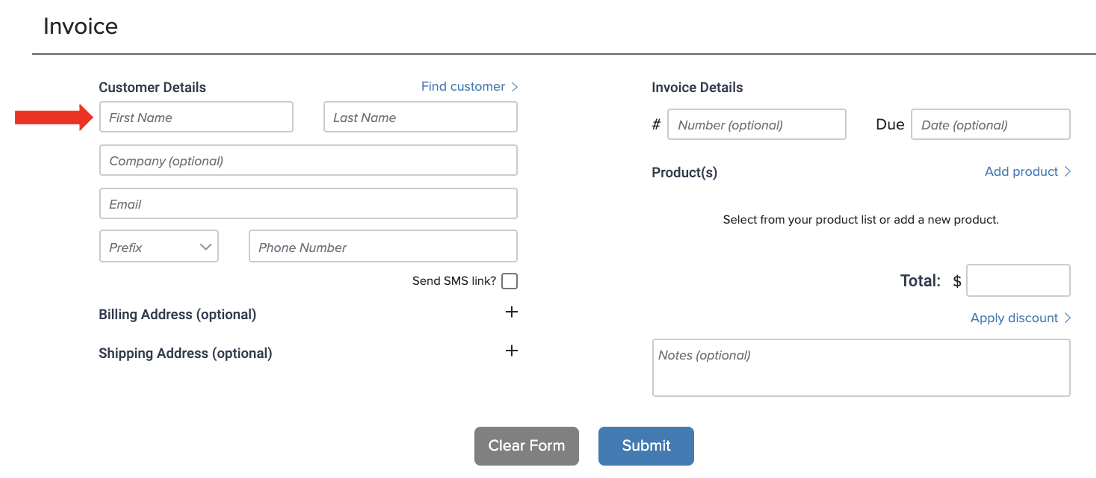 Step 7: Click on + symbol to add billing details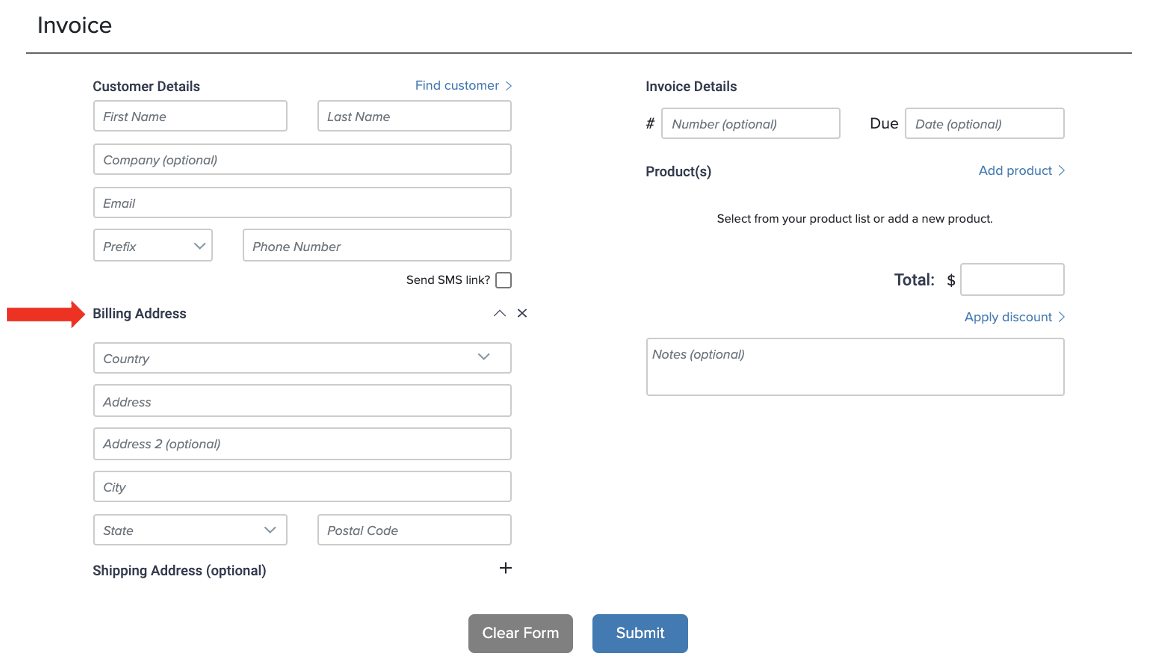 Step 8: Click on + symbol to add shipping details
Side note: If the billing address is the same as the shipping address, checkmark the Use Billing Address box. The customers' address will automatically be added.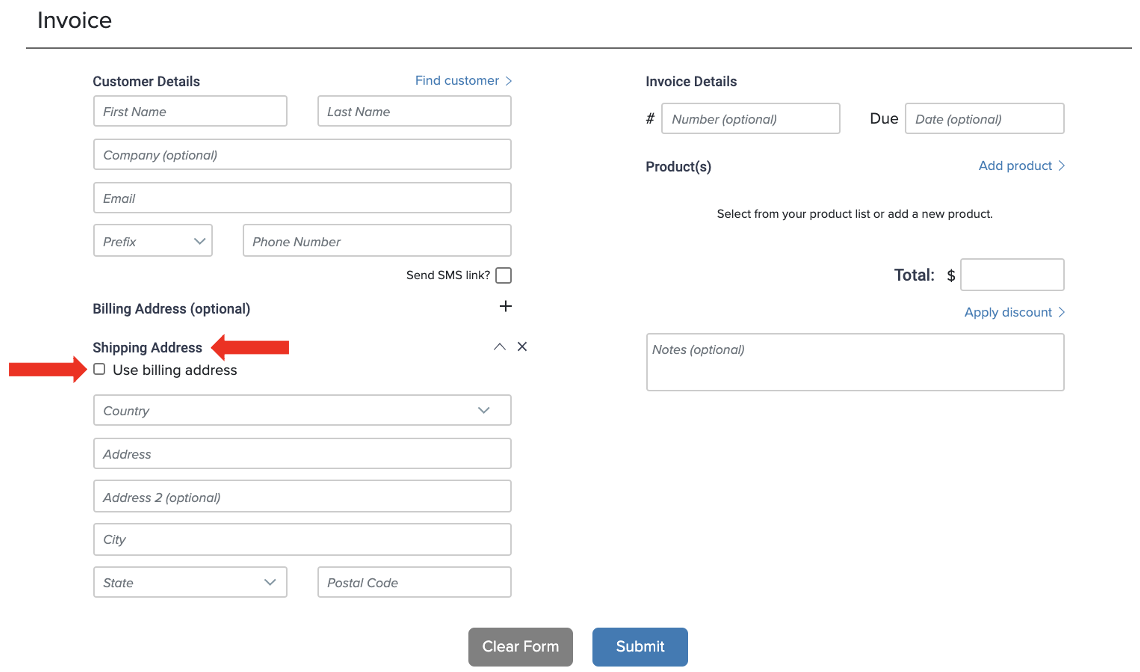 Step 9: Add Invoice Details
Side Note: Adding invoice details is optional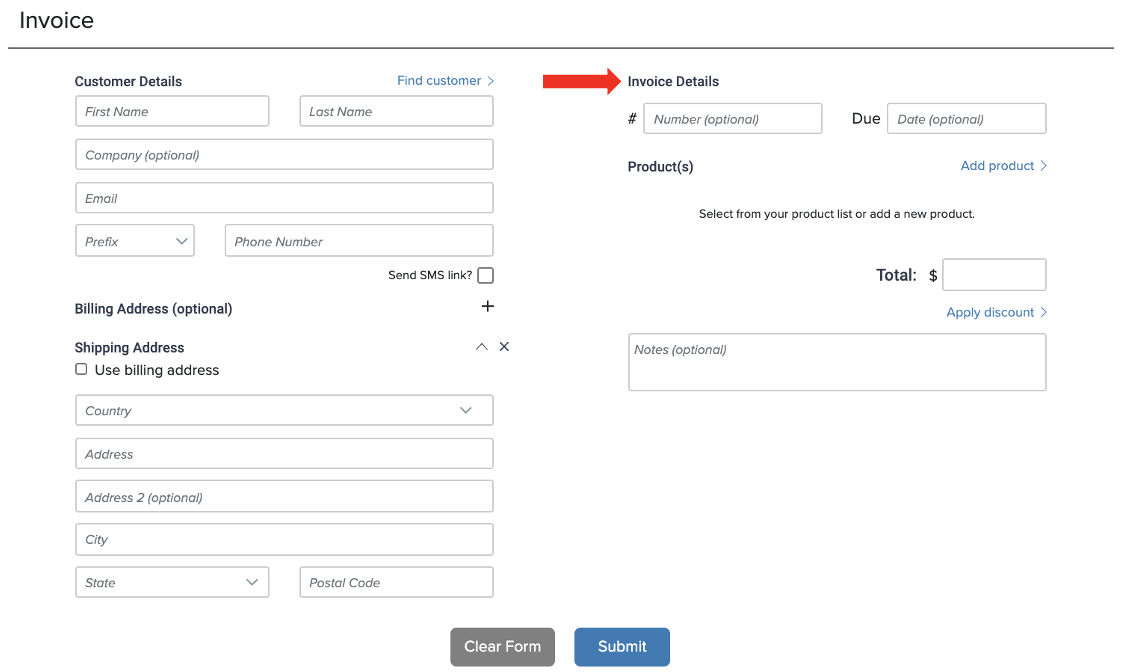 Step 10: Click on Add Product
Note: For instructions on how to add products to your merchant account, click here Add Products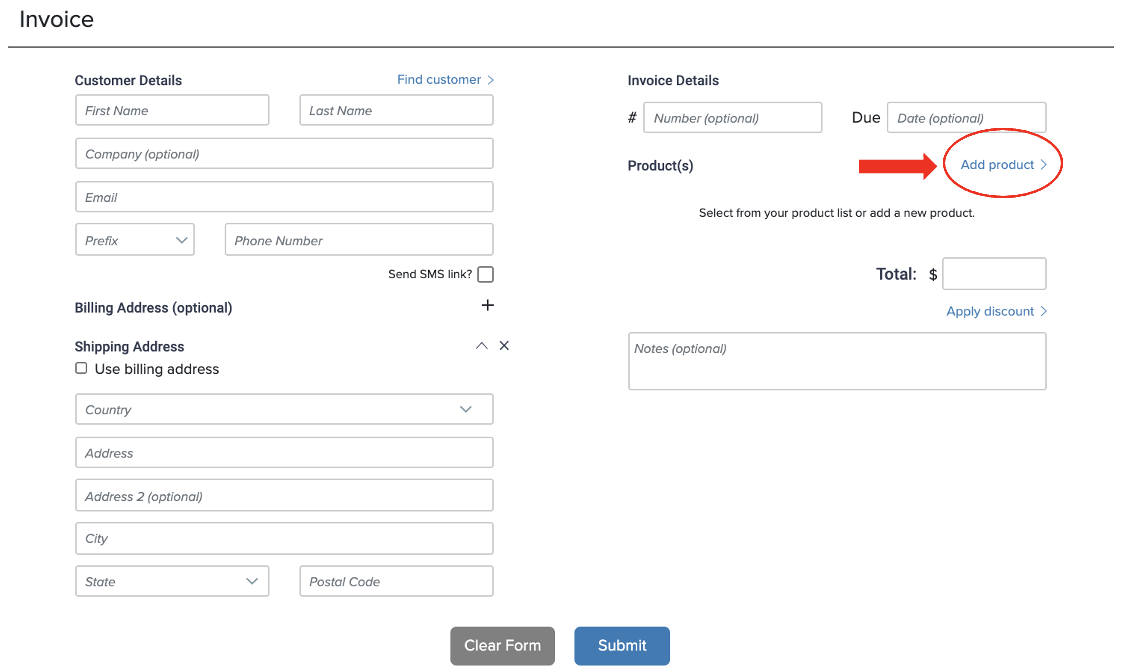 Step 11: To locate the product, enter the product name in the search field.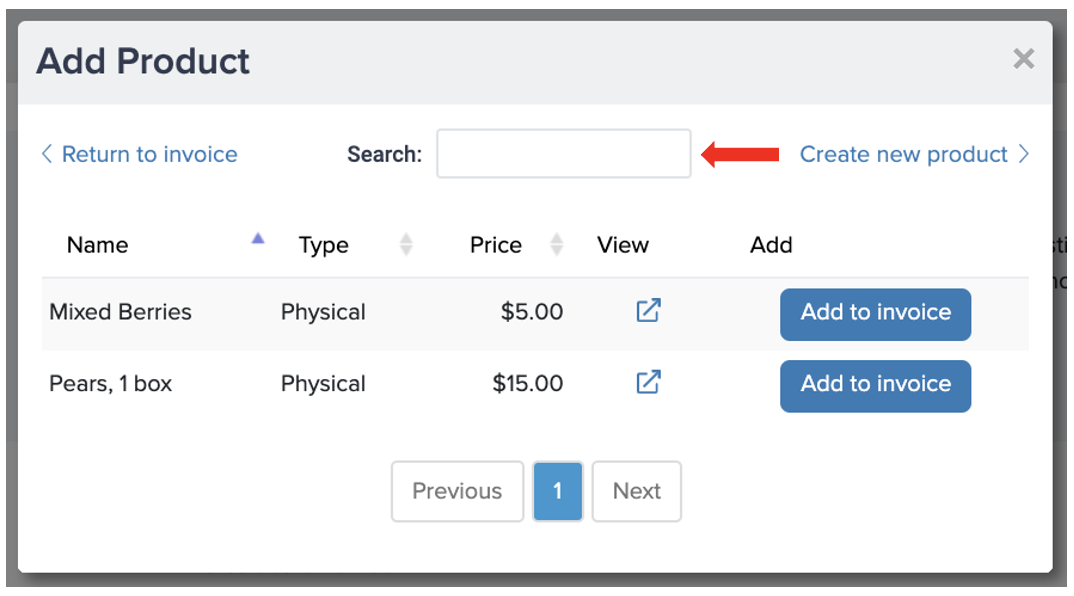 Step 12: Once you have located the product, click on Add to Invoice.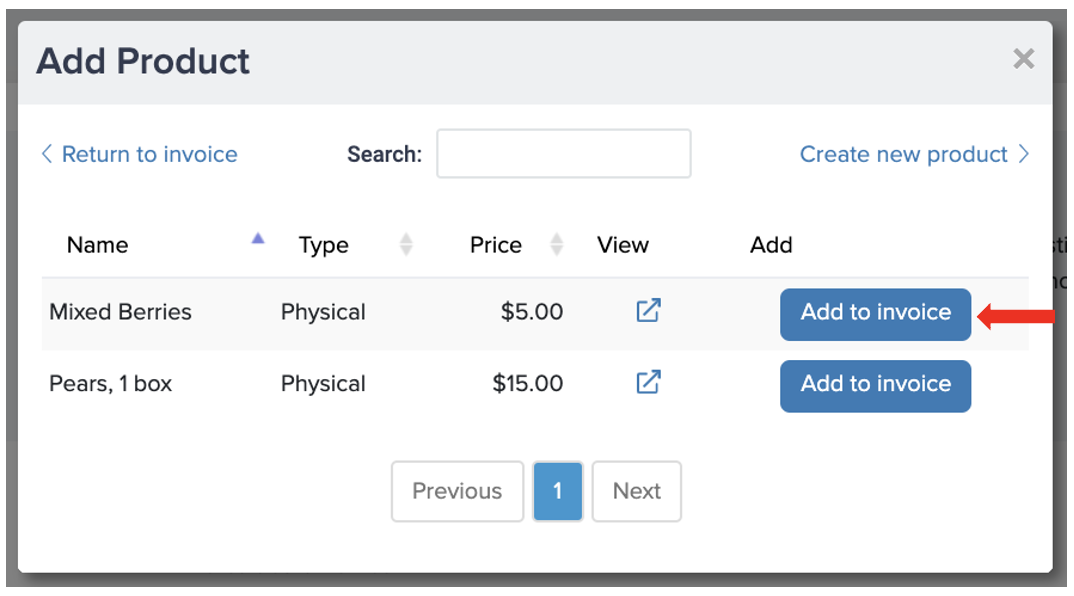 Your product and order amount will be added to your invoice. Please see the example below.

Adding a Discount
There are two options to add a discount. You can choose from a dollar amount or percentage. Adding a discount is optional. If there is no discount offered for this product, you can bypass this step.
Step 13: Enter the dollar amount or percentage and click on Apply.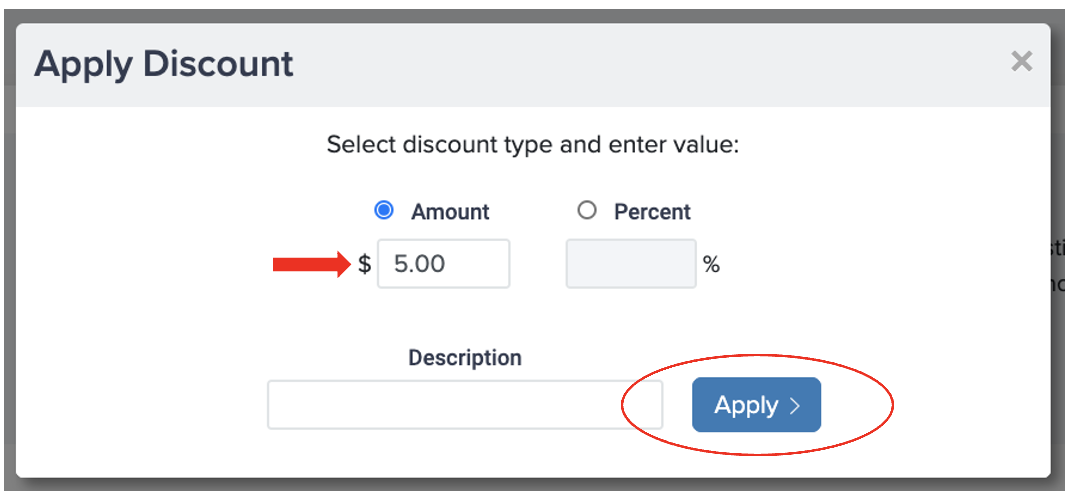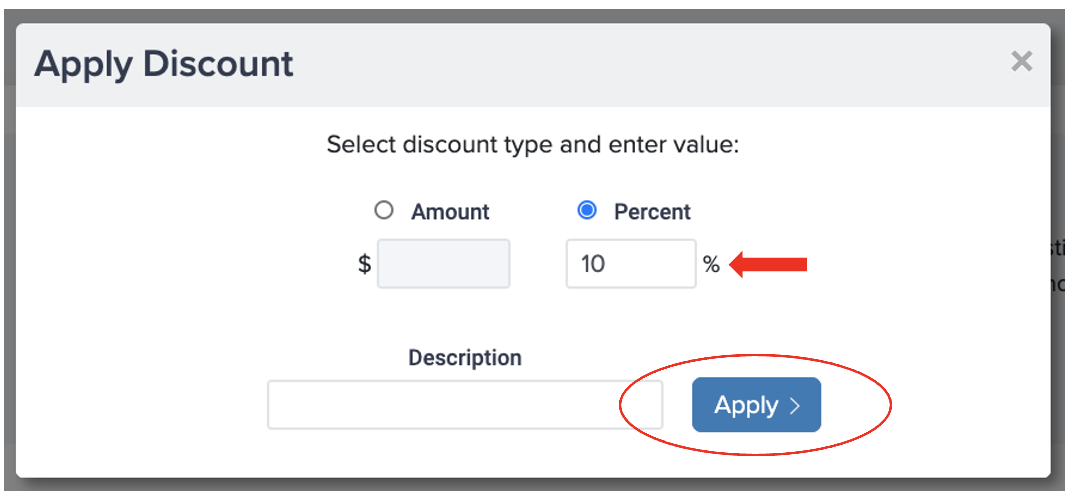 Your discount will appear under Order Details. If you want to remove or adjust your discount, click on Remove.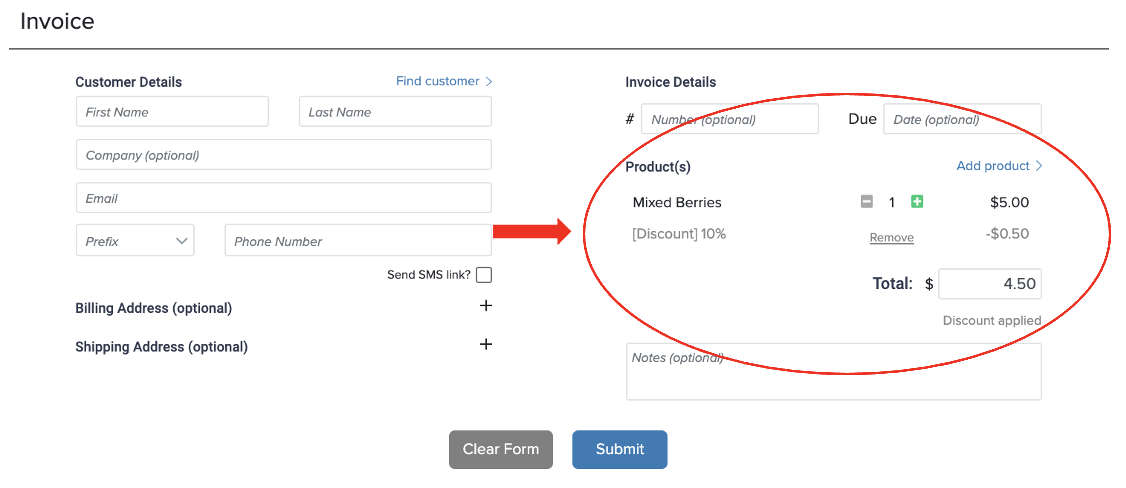 Step 14: Click on Submit to create your invoice
What Happens Next?
An invoice will be emailed to your customer. You can also find instructions on how to view your invoice history here View Invoices.
If you have questions or need assistance with creating an invoice, please submit a support ticket through the merchant portal at https://merchant.paycafe.com/login.
We also welcome feedback from our merchants. Please send us your suggestions at suggestions@paycafe.com .