Training Materials
PayCafe will provide video tutorials on affiliate marketing and training material documents.
Step 1: Log in here >>> https://partners.paycafe.com/

Step 2: Click on the Training Materials tab to access materials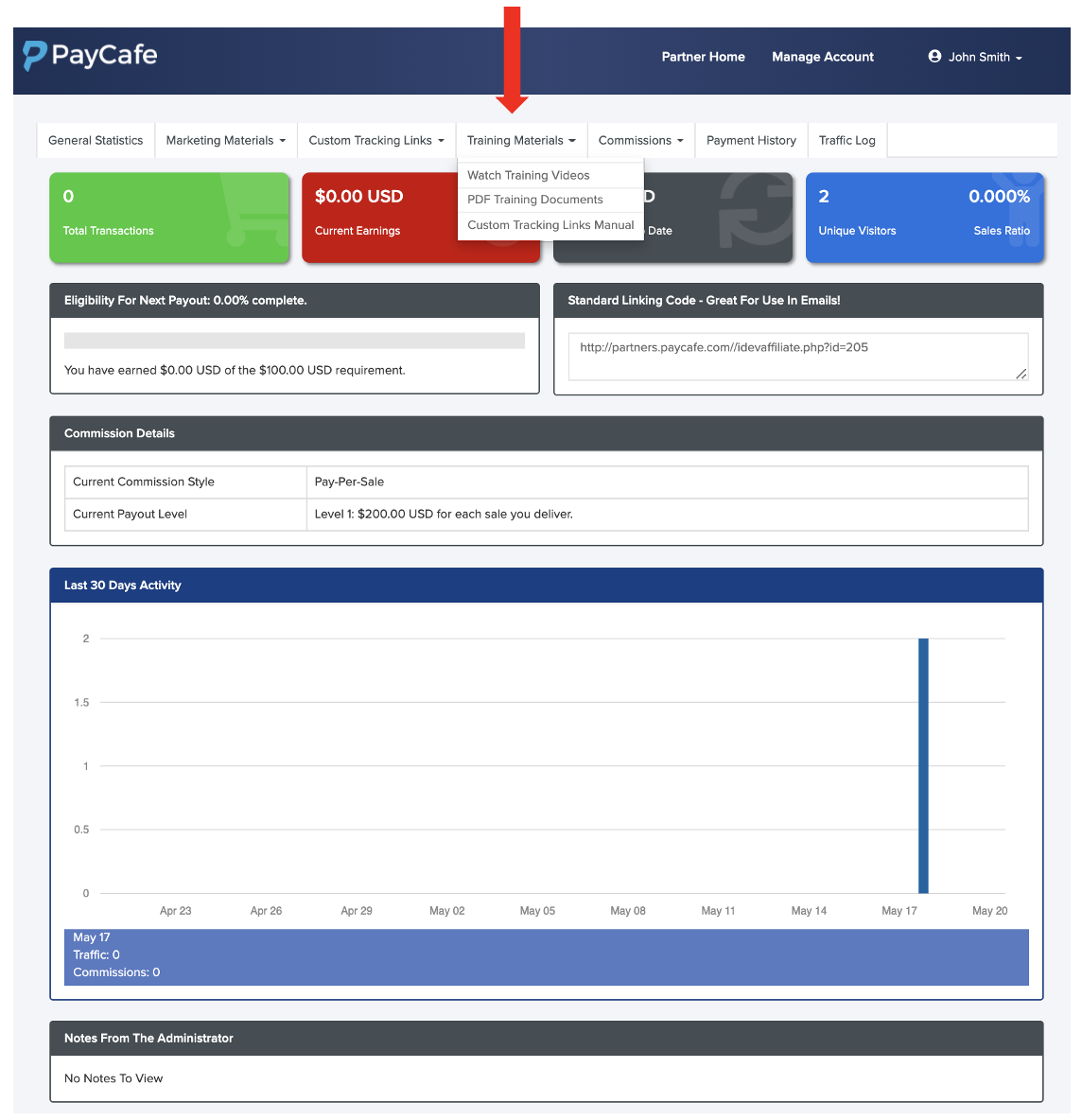 Step 3: To view our affiliate video tutorial's, click on Watch Training Videos


Step 4: Click on PDF Training Documents to access additional training information


What is a custom tracking link?
A tracking link (sometimes called link tracking) is a unique link that tracks who clicked, when, and from where. Tracking links are essential for measuring the performance of marketing activity. We recommend using tracking links when directing traffic on the internet.
Sidenote: Use this link for instructions on how to create a custom tracking link https://www.idevlibrary.com/docs/Custom_Links.pdf
Step 5: Click on Custom Tracking Links Manual for instructions

If you have questions regarding our training materials, please contact our partner support department at 833.729.2233. Or, you can email us at affiliates@paycafe.com.
We also welcome feedback from our merchants. Please send us your suggestions at suggestions@paycafe.com .