Commissions
Under the Commissions tab, you will be able to view current, pending, and paid commission information.
Step 1: Log in here >>> https://partners.paycafe.com/

Step 2: Under the Commissions tab you will be able to access commission information:
Current Commissions

Pending Approval Commissions

Paid Commissions
Step 3: Click on Current, Pending, or Paid commissions to view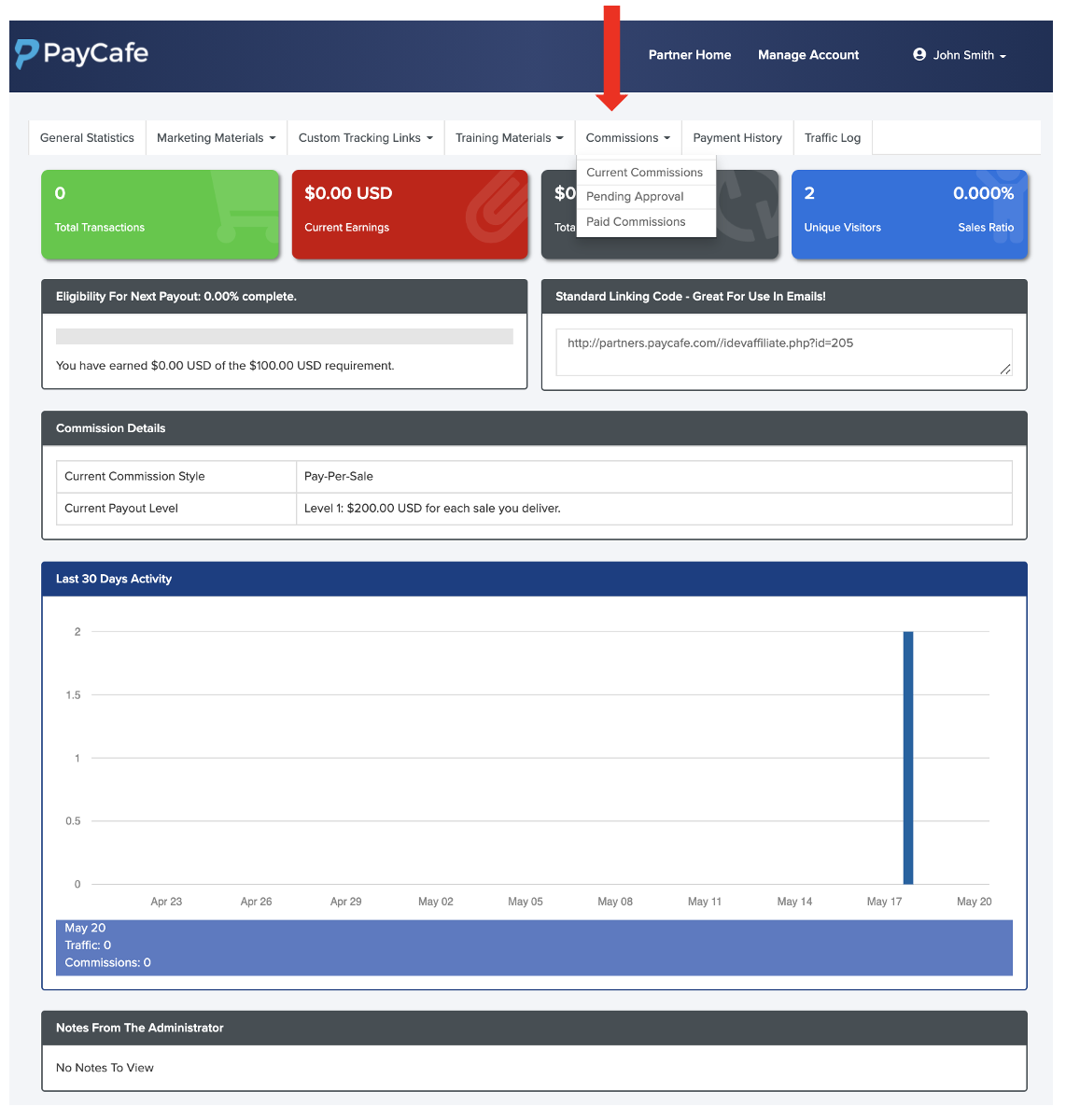 If you have questions regarding your commissions, please contact our partner support department at 833.729.2233. Or, you can email us at affiliates@paycafe.com.
We also welcome feedback from our merchants. Please send us your suggestions at suggestions@paycafe.com .