Constructing A Custom Tracking Link
By creating a custom tracking link you are able to track the success of your affiliate campaigns. You can use up to 4 different Tracking IDs (TIDS) and you can generate a report for each tracking link you create.
Step 1: Log in here >>> https://partners.paycafe.com/

Step 2: Under the Custom Tracking Links tab, click on Keyword Tracking Links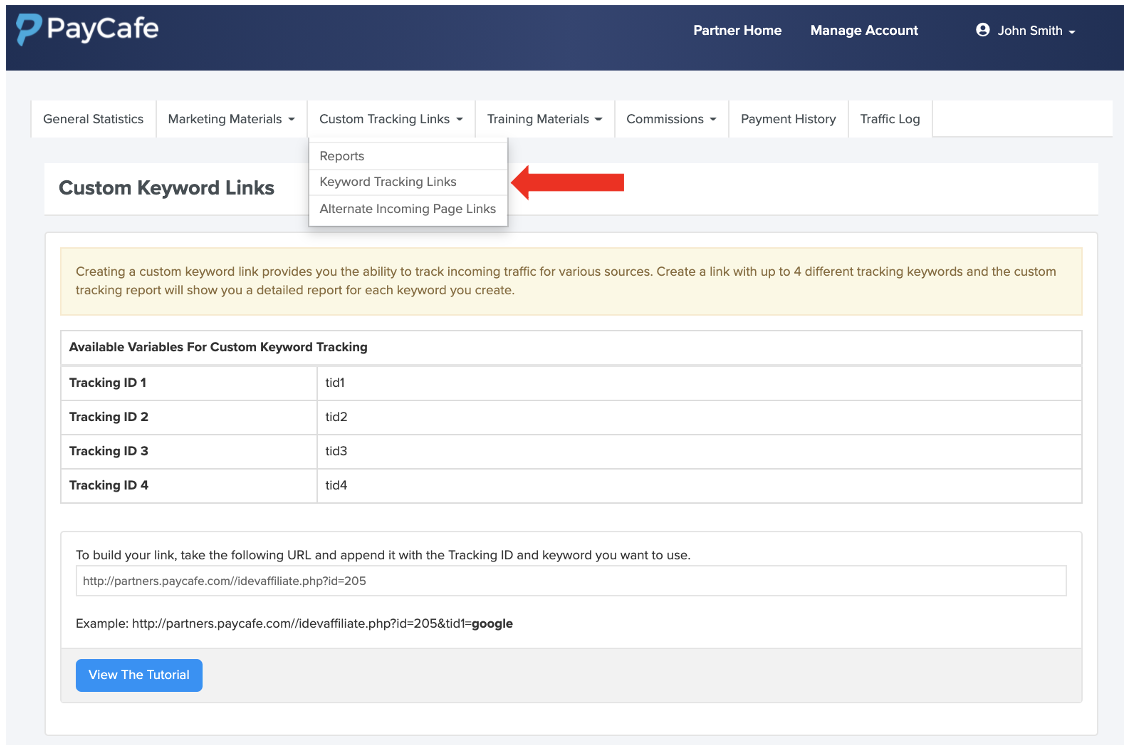 Step 3: We recommend reading our tutorial if you do not know how to create custom tracking links. Click here >>> View The Tutorial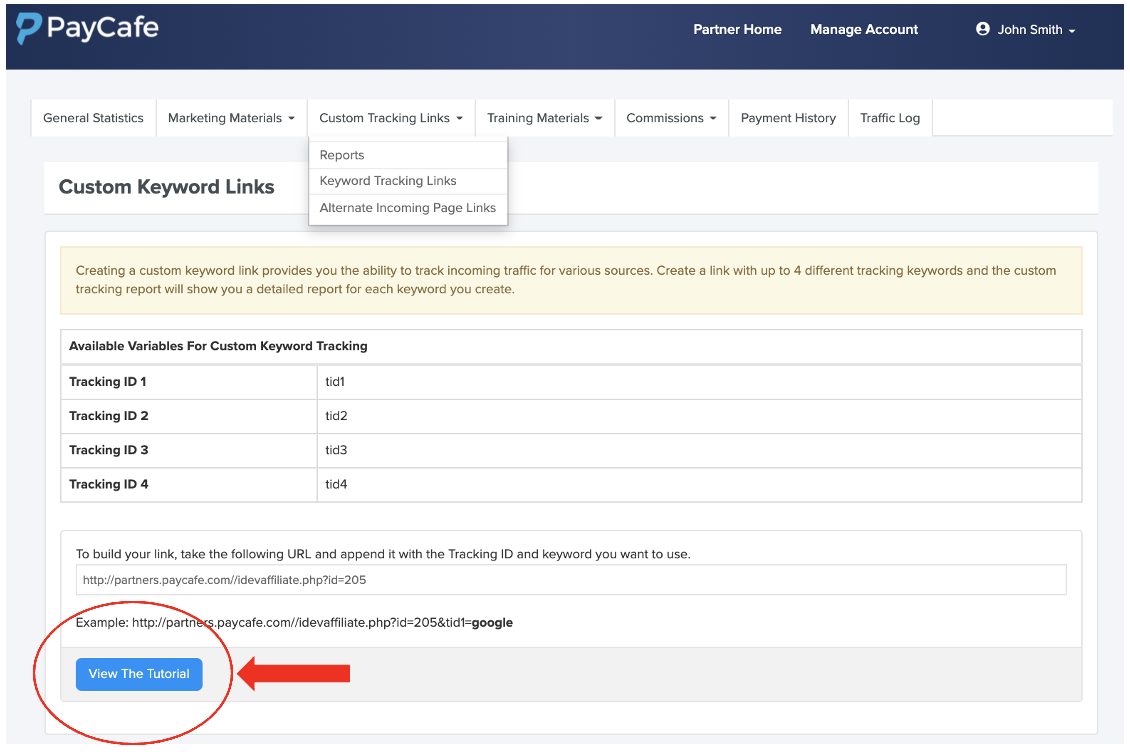 What Happens Next?
Once the unique link is created, it can be shared anywhere on the internet – in your ads, on forums, on social media accounts, in blog posts, and in emails. These are then tracked to see the traffic coming from every source.
Each time someone clicks on a tracking link they will be redirected to the destination page that you picked – this is usually on your own website.
If you have questions or need assistance with custom tracking links, please contact our partner support department at 833.729.2233. Or, you can email us at affiliates@paycafe.com.
We also welcome feedback from our merchants. Please send us your suggestions at suggestions@paycafe.com .