The PayCafe dashboard will be the first thing you see when logging into the merchant portal. The dashboard will display relevant high-level details about your account such as revenue, refunds, credit card disputes and more. It will also alert you to anything that may need your attention.
To access our Dashboard, please log into PayCafes Merchant Portal.
Step 1. Log in to Merchant Portal at https://merchant.paycafe.com/login
Step 2. Enter in your USERNAME and PASSWORD
Step 3. Click on LOG ME IN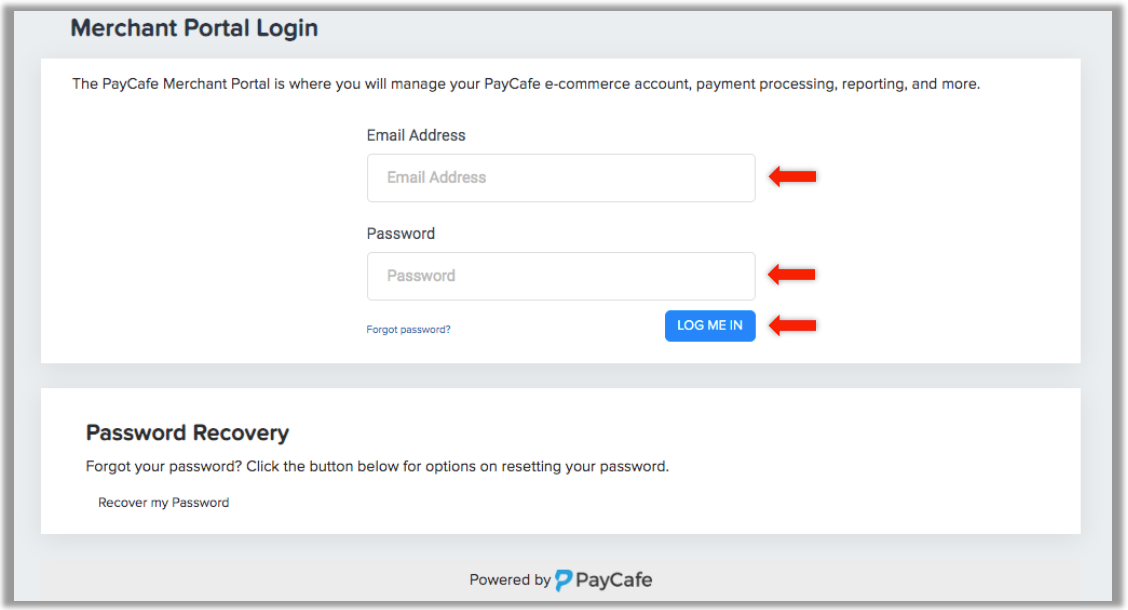 Step 4: Located to the left of the page us our Dashboards Sidebar. Any feature that has an arrow will have a dropdown menu.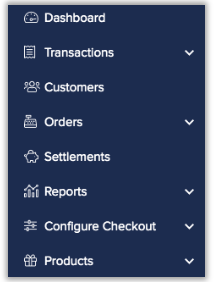 Step 5: Select any features using our Dashboard Sidebar. To view dropdown menus, place your cursor over the arrow and click on the arrow. This will expend your features dropdown meun.

If you need assistance accessing PayCafe dashboard, please submit a support ticket through the merchant portal at https://merchant.paycafe.com/login