Transaction Details
Our Transaction Detail page gives a breakdown of daily transactions or a date range of transactions. The merchant will find details that include transaction descriptions and details. Such as the date of the transaction, method of payment used, and the amount of the transaction.
Step 1: Log in to the Merchant Portal here >>> https://merchant.paycafe.com/login

Step 2: Click on the Transactions, a dropdown menu will appear, click on Transactions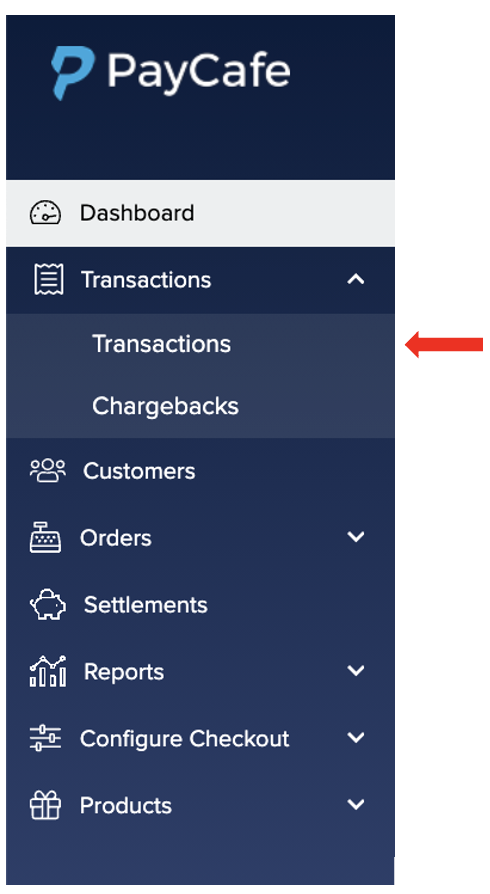 Step 3: The merchants' transactions will appear by date

Sidenote: Transaction can also be searched by a specific date or a date range. Click on the calendar icon at the top right-hand corner.