What is a Reserve Account?
A reserve account is a portion of funds that are set aside. These funds are in place to protect both the merchant and the credit card processor in the event the merchant is exposed to refunds and chargebacks.
The reserve account will be updated on a daily basis as long as there are transactions for new sales. The Reserve Account summary page is divided into month funds were collected, the amount collected, and the release date.
Step 1: Log into Merchant Portal at https://merchant.paycafe.com/login

Step 2: Click on Reports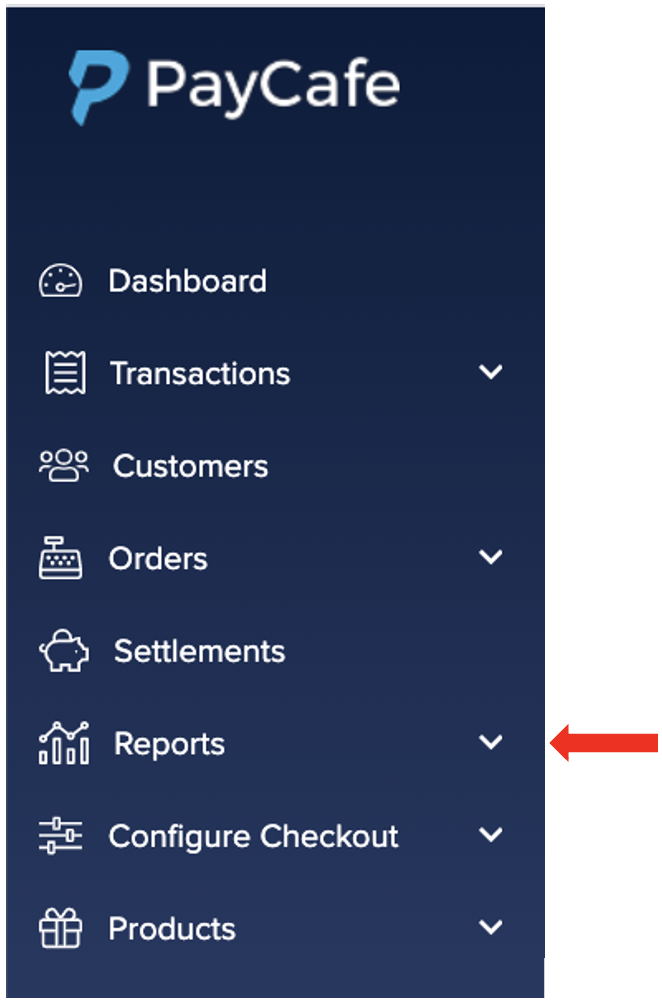 Step 3: Click on Reserve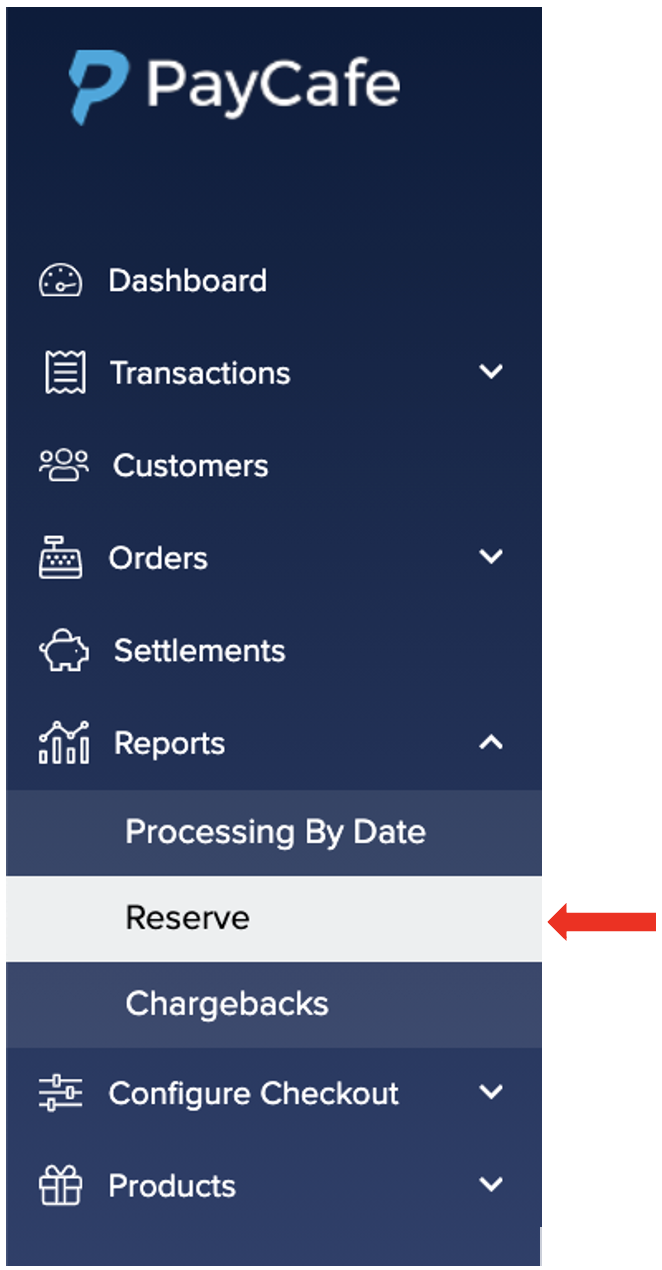 Reserve Reporting
Disclaimer: Release date is an estimate only. The release of reserves is dependent on merchant processing performance, chargebacks, refunds, and other factors.
The merchant's total reserves amount will be displayed


All reserve deposits will be organized by the most recent date
The amount collected will be displayed
The release date is an estimate only

If you have questions or need assistance with our reserve account and or reporting, please submit a support ticket through the merchant portal at https://merchant.paycafe.com/login.
We also welcome feedback from our merchants. Please send us your suggestions at suggestions@paycafe.com .