What is a Reserve Account?
A reserve account is a portion of funds that are set aside. These funds are in place to protect both the merchant and the credit card processor in the event the merchant is exposed to refunds and chargebacks.
The reserve account will be updated on a daily basis as long as there are transactions for new sales. The Reserve Account summary page is divided into month funds were collected, the amount collected and the release date.
Step 1: Log into Merchant Portal at https://merchant.paycafe.com/login
Step 2: To the left is our Dashboard sidebar, click on TRANSACTIONS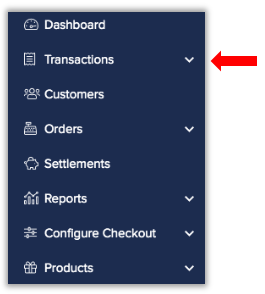 Step 3: Click on RESERVE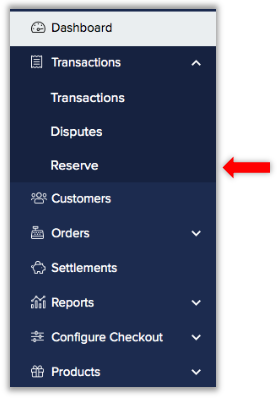 Step 4: Details for your Reserve account will appear on this page. The first column will show the Month the reserve was deducted

Step 4.1: The second column will show the Amount Collected

Step 4.2: The third column will show the Estimated Release Date
Note: Using our calendar feature to the right-hand side, you will be able to select a date range or date.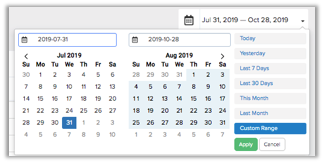 For questions regarding your reserve account, please submit a support ticket through merchant portal at www.paycafe.com/login/