Support Ticket History
In this section, a list of support tickets will be displayed. Each support ticket submitted will be time-stamped and logged.
Step 1: Log in to the Merchant Portal at www.paycafe.com/login/

Step 2: To the top right-hand corner click Support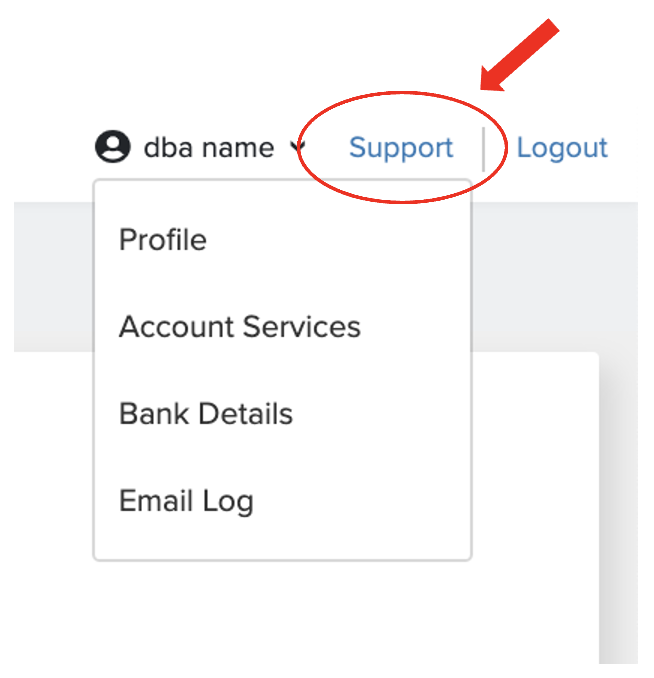 Step 3: To view your Existing Support Tickets, click on Go There Now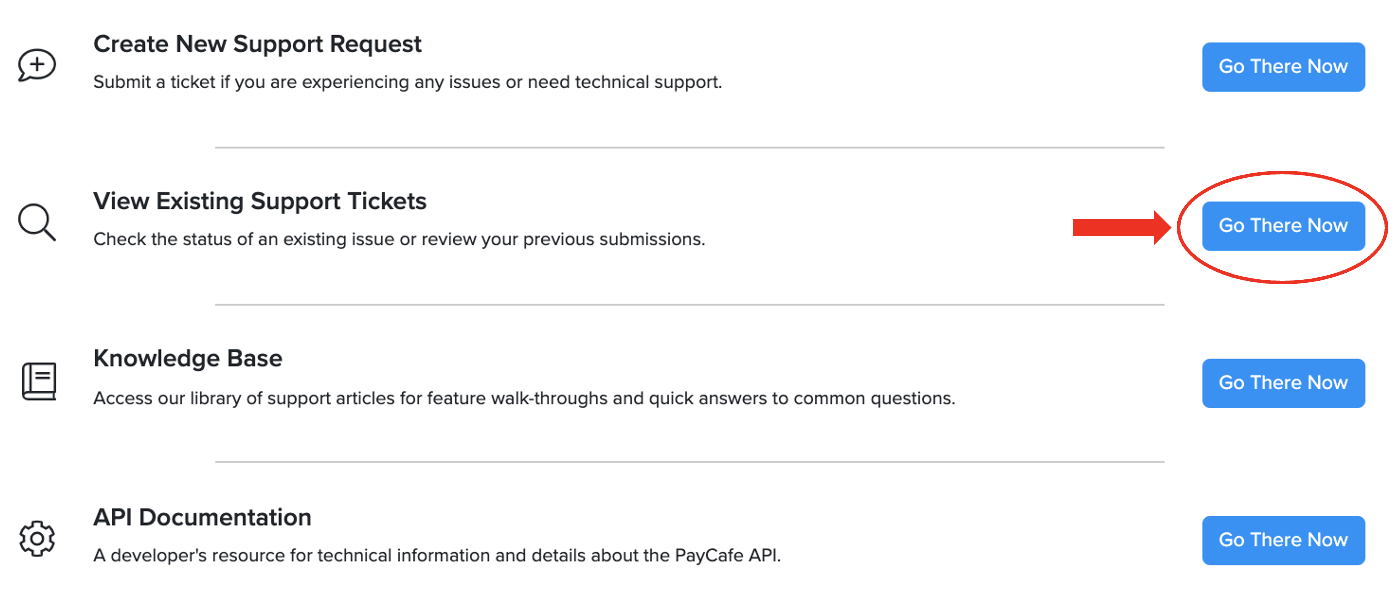 Step 4: All support tickets will be listed from the most recent date.

Fields that will be displayed on this page:
Subject line: A Subject Line is an introduction that identifies the intent of the email.
Status descriptions

New: New issue/request submitted
Open: Being reviewed by Support
Pending: Pending an answer or resolution
Closed: Solved issue

Date: Date support ticket was submitted
Last Updated: Date on which support ticket was either replied to or updated
If you have questions or need assistance with locating a support ticket, please submit a support ticket through the merchant portal at https://merchant.paycafe.com/login.
We also welcome feedback from our merchants. Please send us your suggestions at suggestions@paycafe.com .