Disputes and Retrieval Details
This procedure provides steps on how to retrieve dispute details for transactions.
Step 1: Log into Merchant Portal at https://merchant.paycafe.com/login
Step 2: To the left will be dashboard sidebar, place cursor over TRANSACTIONS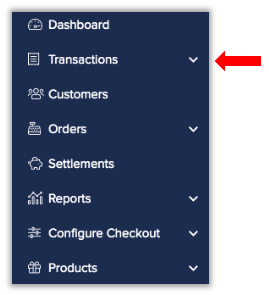 Step 3: For a record of disputes, click on DISPUTES. This report will display disputes and retrievals.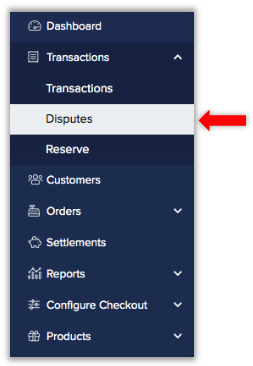 Step 4: Use the SEARCH box to locate a particular Chargeback/Retrieval
Step 5: Below, you will see dispute details

Note: You can also use our calendar to the left-hand corner to search for disputes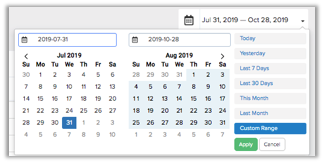 For disputes and retrieval reporting, please refer to our REPORTS section in Merchant Portal
If you cannot locate a chargeback or retrieval, please submit a support ticket through merchant portal athttps://merchant.paycafe.com/login