This procedure provides steps on how to retrieve transaction details and activity.
For PayCafe merchants, please follow the instructions below to view your account activity.
Step 1: Log into Merchant Portal at https://merchant.paycafe.com/login
Step 2: To the left, you'll see dashboard sidebar, click on TRANSACTIONS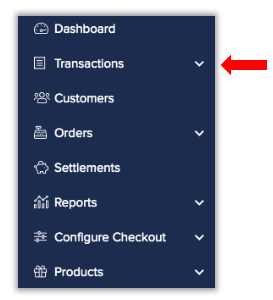 Step 3: Dropdown menu will appear, click on TRANSACTIONS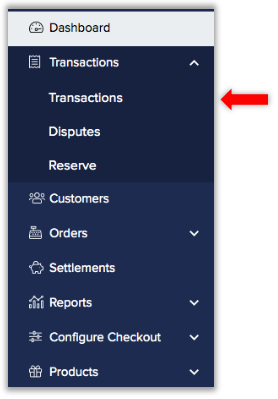 Step 4: To the right-hand corner, you can SEARCH by using our calendar feature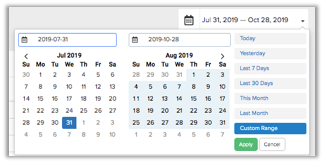 Step 5: The following information and fields will be provided on this page;
Transaction Date

Transaction I.D

Invoice I.D

Transaction Type

Status of Transaction

Customer Name

Amount In

Amount Out
Payment Method
Details

By clicking on

"VIEW CLIENT"

you can view your clients' details

Step 5: This step is optional to view client details. To the far right, you will see the option VIEW CLIENT. If you click on VIEW CLIENT, you will be able to view clients' information.
If you have questions regarding account activity or about transactions, please refer to our contact page: www.paycafe.com/contact/.