Transaction Detail and History
This procedure provides steps on how to retrieve transaction details and activity. For PayCafe merchants, please follow the instructions below to view your account activity.
Step 1: Log into Merchant Portal at https://merchant.paycafe.com/login

Step 2: To the left, you'll see the dashboard menu, click on Transactions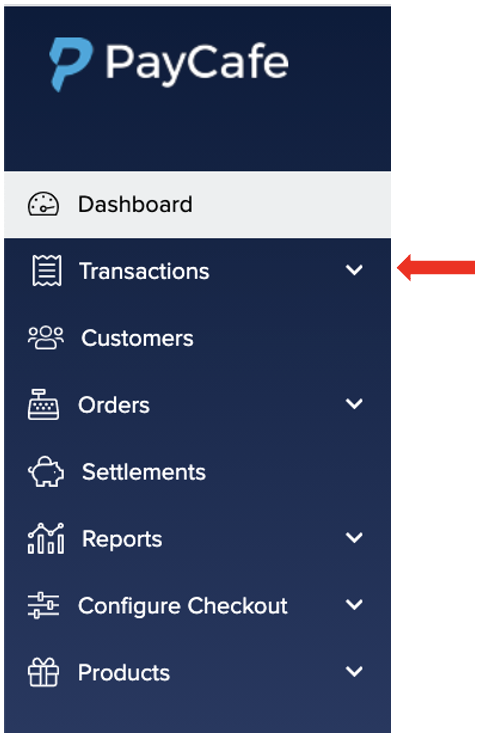 Step 3: Dropdown menu will appear, click on Transaction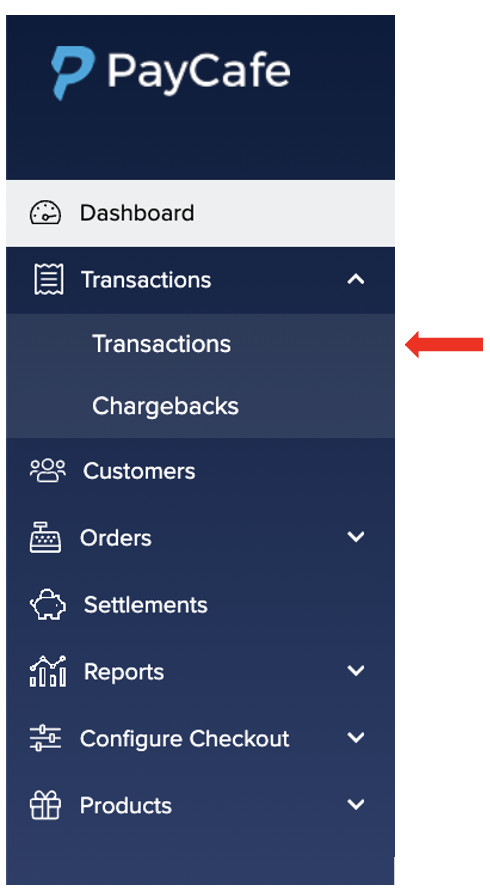 Step 4: Transactions will be listed by the most recent date

If you wish to search for a transaction by date or date range, please use our calendar.
To the right of the calendar, you will have the option to search from date ranges.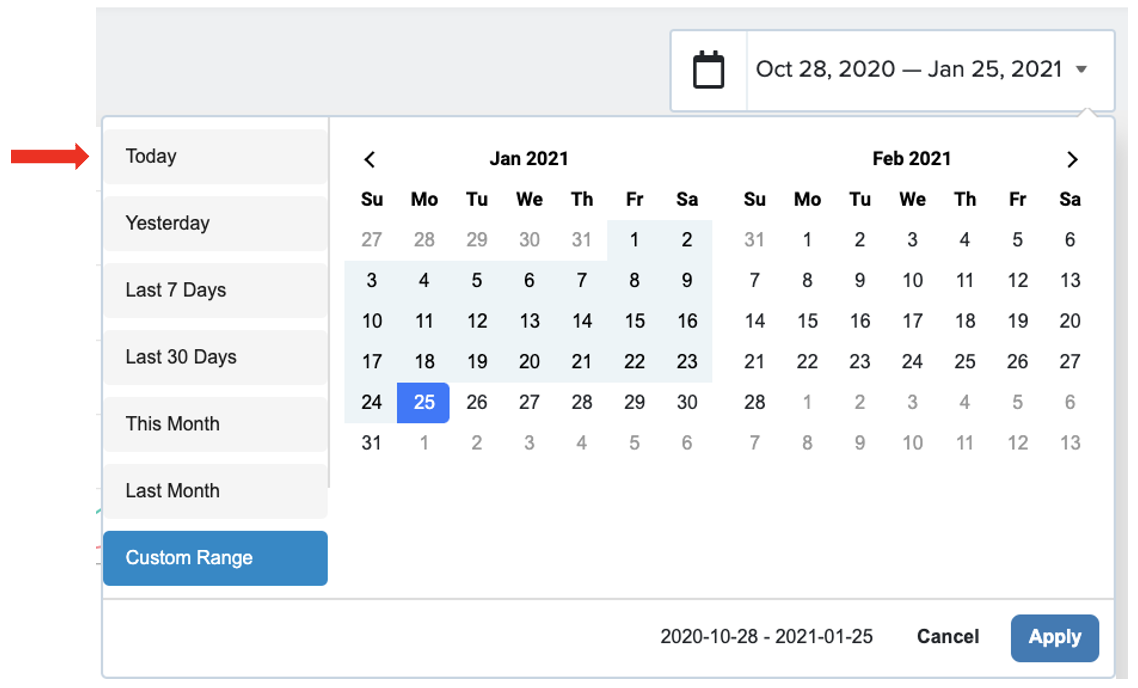 Sidenote: There is an option to customize a date range.
Click on Custom Range
Choose your Date Range
Click on Apply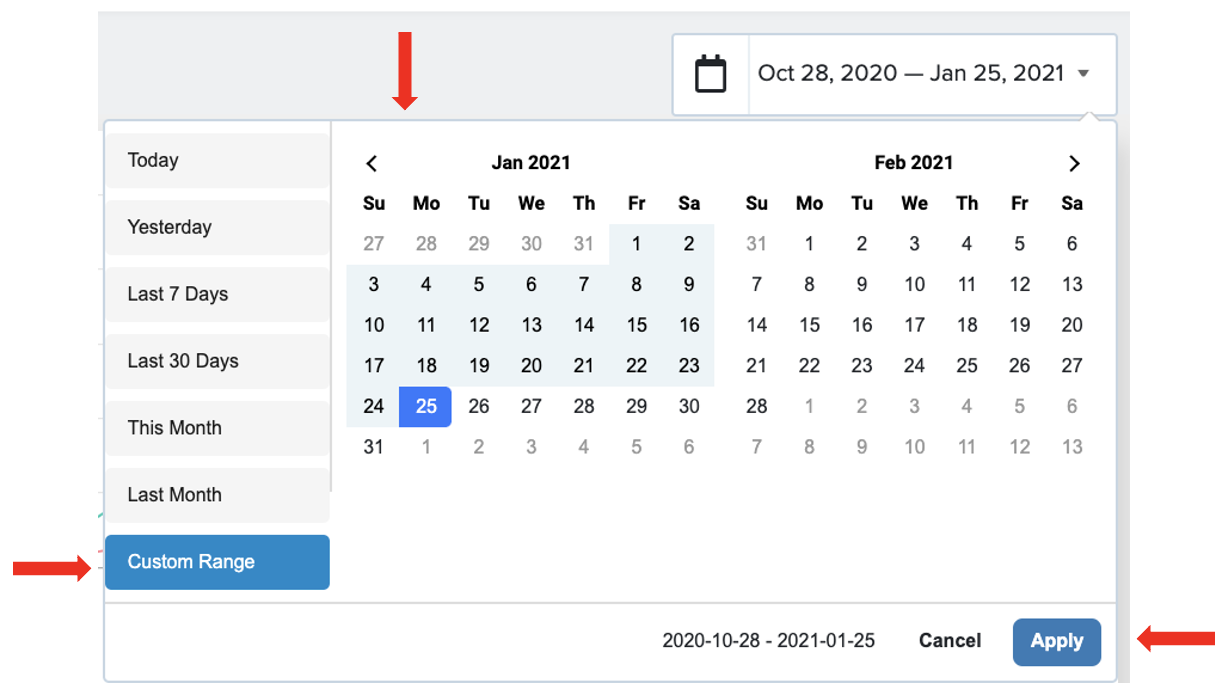 Client Details
Our Transactions page also provides client and transaction details. We used a declined transaction for an example. By clicking on View Client, you will be able to view the client's contact, billing, and shipping details. In addition, by clicking on View, details for the declined status will be provided.
Step 1: Click on View Client


Step 2: Client Details will appear


Step 3: Click on View to see details for the transaction

Below, is an example of what information will appear for a declined transaction.


If you have questions regarding account activity and or transactions, please submit a support ticket through the merchant portal at https://merchant.paycafe.com/login.
We also welcome feedback from our merchants. Please send us your suggestions at suggestions@paycafe.com .