What is PayCafes' Merchant Portal?
Our PayCafe Merchant Portal is an online tool for our merchants that allows you to manage your transactions, keep track of your customers, order history, settlements, website analytics, and configuring your checkout.
Step 1: Log in to the Merchant Portal here >>> https://merchant.paycafe.com/login

Step 2: Enter in your email address and password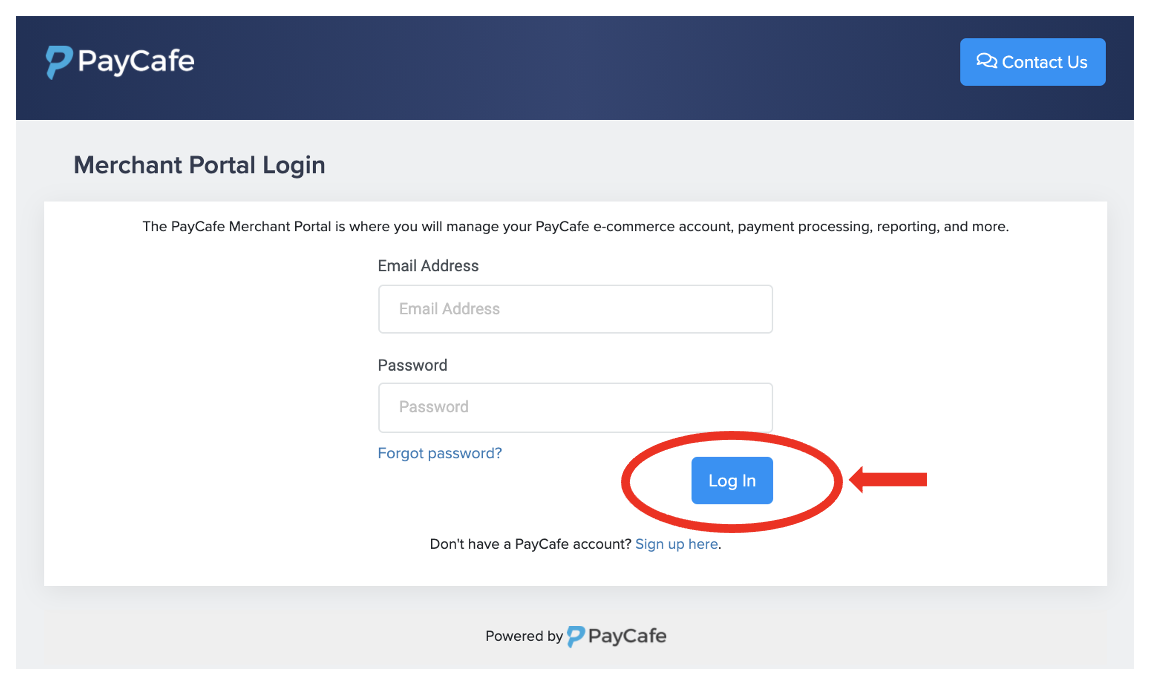 Step 3. Click on Log In

If you have questions or need assistance with accessing our merchant portal, please contact our merchant support department at 833.729.2233. Or, you can email us at support@paycafe.com.
We also welcome feedback from our merchants. Please send us your suggestions at suggestions@paycafe.com .