What is a Login page?
A login page is a web page or an entry page to a website that requires users identification and authentication by providing a username and password combination.
If you are a PayCafe merchant, please follow the steps below to log into your merchant portal account.
Step 1. Log in to Merchant Portal at https://merchant.paycafe.com/login
Step 2. Enter in your username and password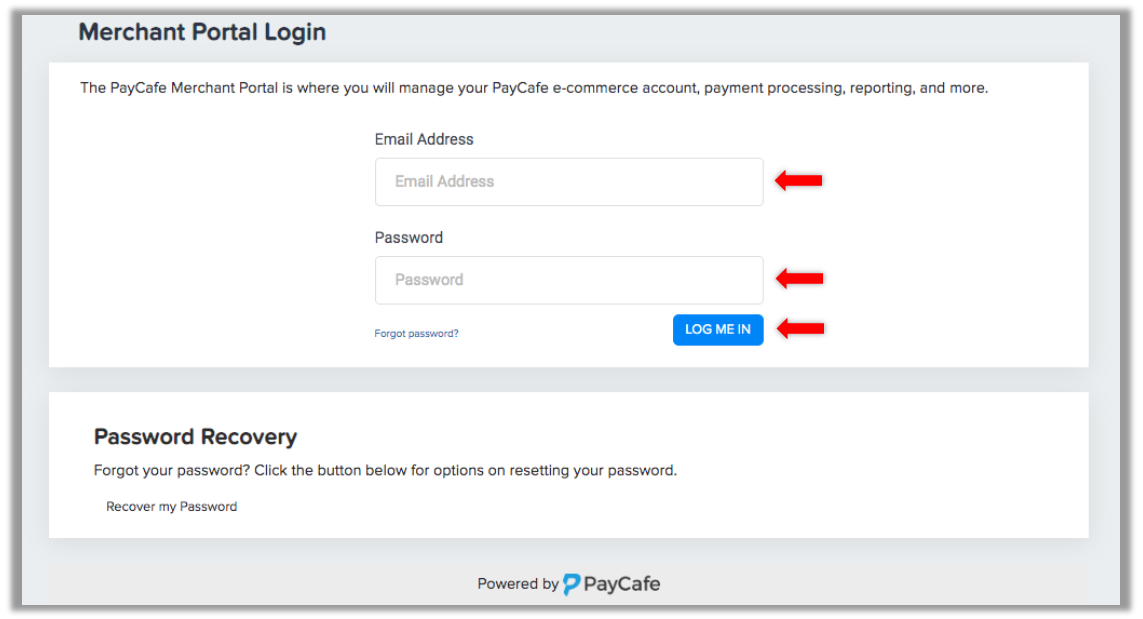 Step 3. Click on LOG ME IN
If you need assistance logging into the merchant portal, please refer to our contact page: www.paycafe.com/contact/.