Bank Details
This is a read-only page. If you wish to update your bank account information. Please submit a support ticket through our merchant portal.
For instructions on how to submit a support ticket click here Support Ticket.
Side note: Updating your bank details can take up to 72 hours to process.
Step 1: Login into Merchant Portal at www.paycafe.com/login/

Step 2: To the top right-hand corner, place cursor over your business name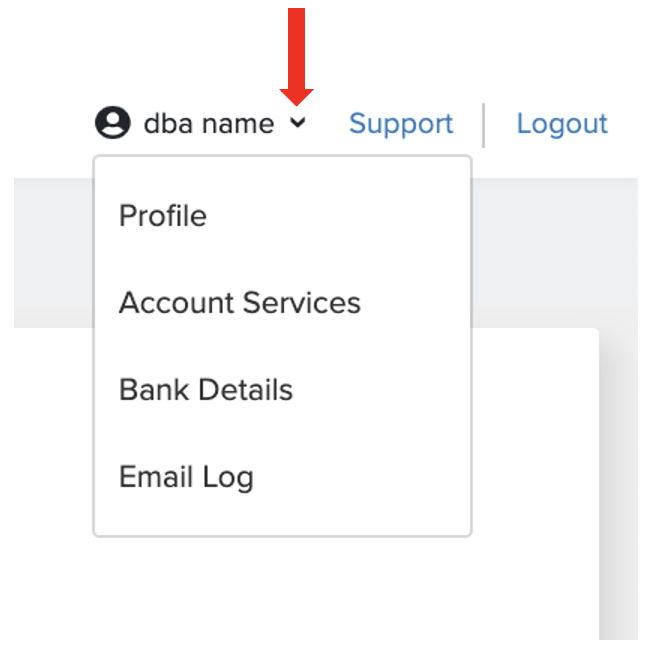 Step 3: Click on Bank Details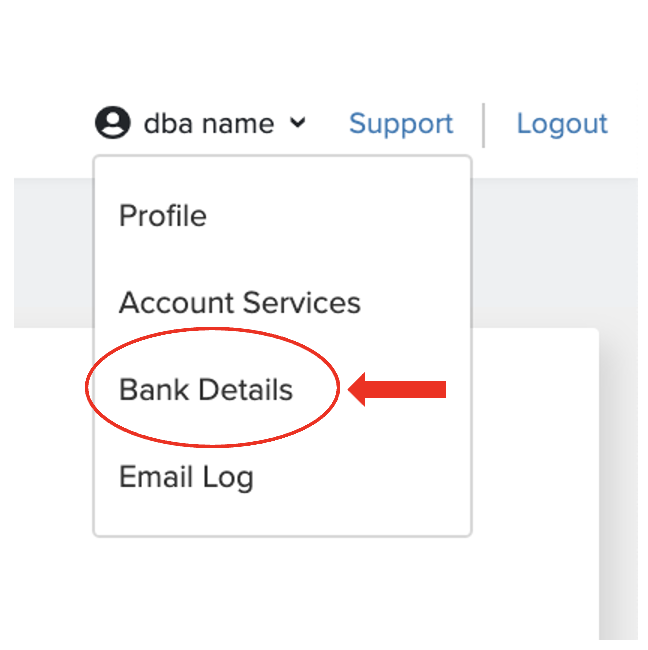 The merchant's bank details will be displayed.


If you have questions or need assistance with updating your bank details, please submit a support ticket through the merchant portal at https://merchant.paycafe.com/login.
We also welcome feedback from our merchants. Please send us your suggestions at suggestions@paycafe.com .