Updating my Customer Service Email Address
Below are instructions on how to update your Customer Service email address. Please be aware a verification link will be sent to the new email address for validation purposes.
Step 1: Log into Merchant Portal at https://merchant.paycafe.com/login
Step 2: Enter your EMAIL ADDRESS and PASSWORD
Step 3: Click on LOG ME IN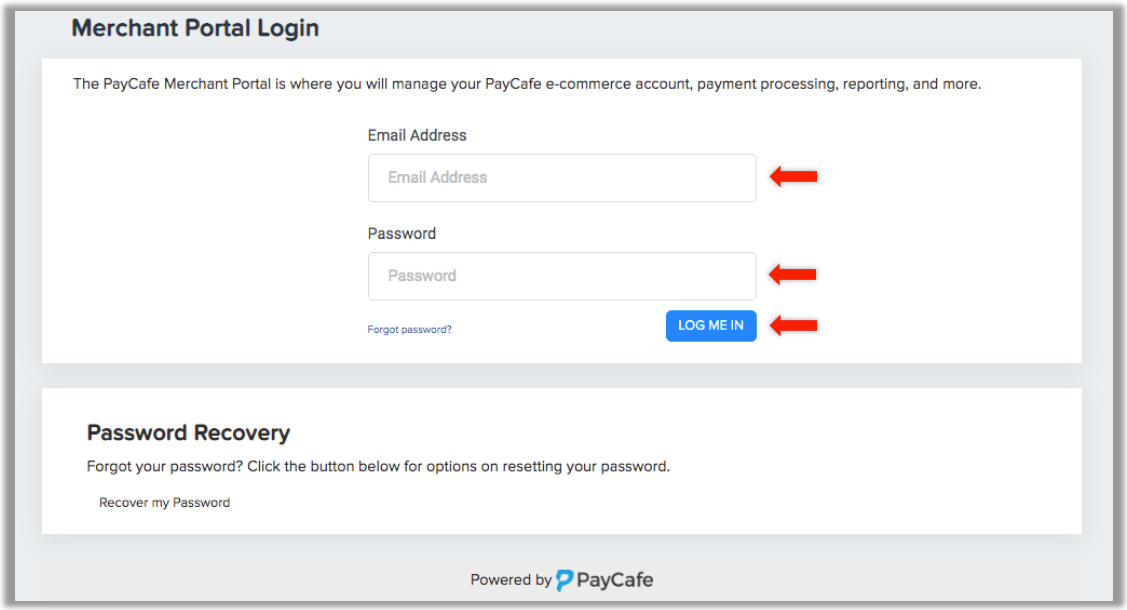 Step 4: To the top right-hand corner, place cursor over ACCOUNT MENU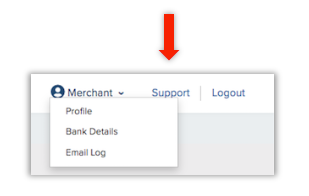 Step 3: Click on PROFILE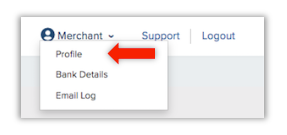 Step 4: Page will automatically take you to your merchant profile. Under Account Details, add a new Customer Service email address.

Step 5: Click on SAVE CHANGES
Step 6: An email will be sent with a verification link
Step 7: Click on the verification link. The link will automatically verify your new email address.
If you need assistance updating your email address, please submit a support ticket through merchant portal at https://merchant.paycafe.com/login