Instant Payment Notification (IPN)
Instant Payment Notification (IPN) is a message service that automatically notifies merchants of events related to PayCafe transactions. Merchants can use it to automate back-office and administrative functions, including automatically fulfilling orders and providing customers with order status.
What is an IPN Custom Field? And what are they used for?
Custom fields are used to pass values along to your own internal system. Hidden fields are passed in reporting and Instant Payment Notifications (IPN). You can also use field titles to gather additional information from your shoppers.
For example, if you need to track a marketing campaign, you can set up a custom IPN field called 'campaign' and add that variable to your "buy" button on your website. If you follow this procedure, you will have the ability to receive the campaign value when the IPN notification is sent back to your website.
In this example, "facebook" will be sent to you as the campaign associated with the respective sale transaction.
The following procedure describes how to create IPN custom field/s.
Step 1: Log into Merchant Portal here >> https://merchant.paycafe.com/login
Step 2: To the left, you'll see a side menu bar, click on CONFIGURE CHECKOUT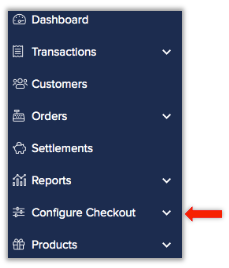 Step 3: Click on IPN CUSTOM FIELDS in the dropdown menu
Step 4.1: Enter the name of your Field Title


Note: For the example below, we used the Field Title "Order Number".

Step 4.2: Once you've entered your Field Title, click on your TAB key. Your Field Title will appear in the Parameter Name field.
Step 4.3: Click on ADD

Step 4.4: Your custom field title has been added as a New Variable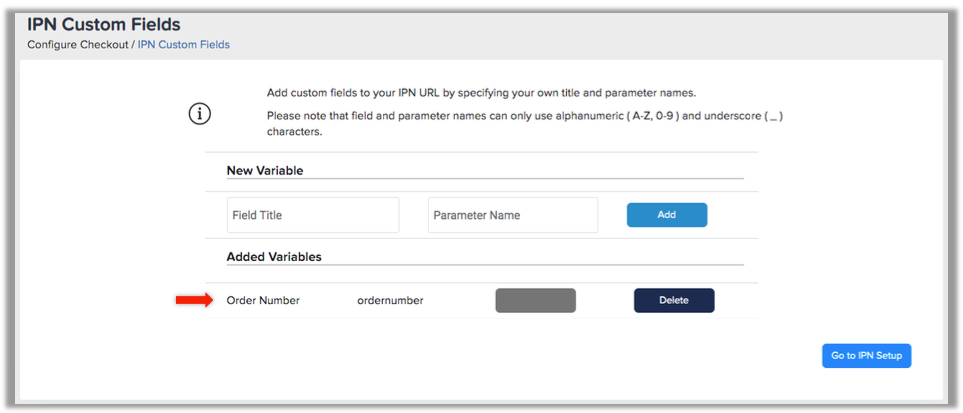 Step 4.5: To ENABLE or DISABLE your Custom Field, click on the grey button below. The color grey stands for DISABLED. The color green stands for ENABLED.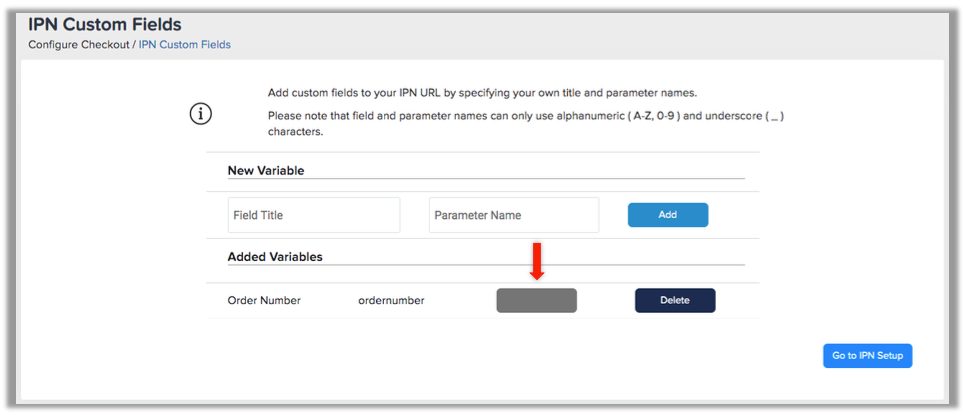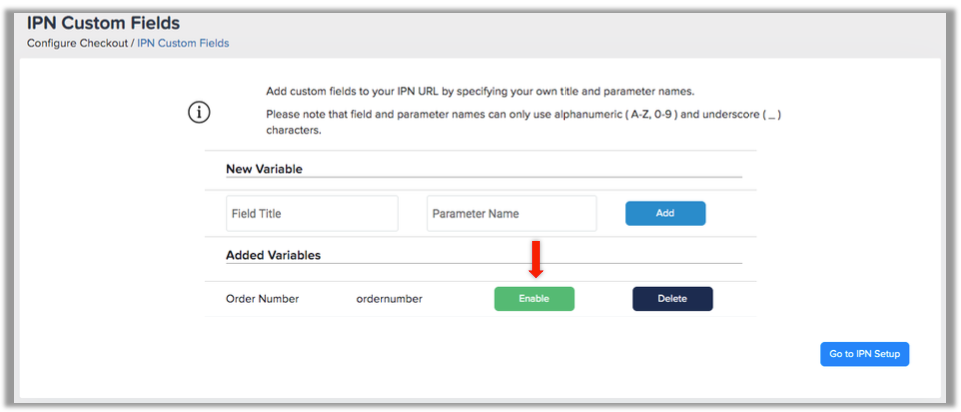 Step 4.6: To delete your custom field, click on the DELETE button.

Your Custom Field will now appear in the IPN SETUP section, under Custom Variables.
Step 4.7: Click on the GO TO IPN SETUP button