Testing your IPN (Instant Payment Notification)
This procedure contains information and instructions on how to test your IPN. Testing your IPN ensures that it received the IPN messages and handles them appropriately.
After you complete testing and you are satisfied that the full flow works well, you can go live with your IPN on your website. We recommend that once you go live with your IPN, you complete at least one test with a credit card, just to make sure your IPN is working properly.

IMPORTANT: If you receive any errors during testing your IPN. We recommend consulting with your web developer or technician.
Step 1: Log into Merchant Portal here >> https://merchant.paycafe.com/login
Step 2: To the left, you'll see a side menu bar, click on CONFIGURE CHECKOUT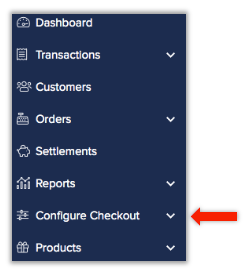 Step 3: Click on IPN SETUP in the dropdown menu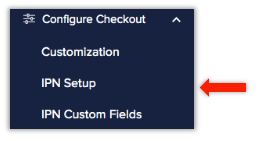 Step 4: Within the IPN SETUP page, scroll down until you see TEST IPN

Step 5: To test your IPN, click on the TEST IPN NOW button

Step 5.1: You'll see "RUNNING TEST" in each IPN TEST RESULT fields
Step 5.2: Once you've completed testing your IPN, you'll receive results for each field shown under the IPN TEST RESULT section.