IPN (Instant Payment Notification) Setup
A merchant can set up their IPN listener page on their website and then specify the URL of the listener page in their PayCafe account profile. PayCafe then sends notifications of all transaction-related events to that URL. When customers pay for goods or services, PayCafe sends a secure form post containing payment information (IPN messages) to the URL.
The IPN listener detects and processes IPN messages using the merchant backend processes. The IPN listener page contains a custom script or program that waits for the messages, validates them with PayCafe, and then passes them to various backend applications for processing.
The following procedure describes how to set up your IPN;
Step 1: Log into Merchant Portal here >> https://merchant.paycafe.com/login
Step 2: To the left, you'll see a side menu bar, click on CONFIGURE CHECKOUT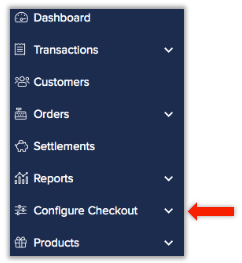 Step 3: Click on IPN SETUP in the dropdown menu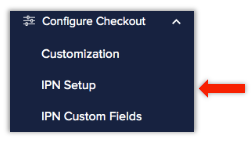 Step 4: Enter the URL address in the IPN URL field (website address)

Step 5: Add /ipn.php? to the end of your URL

Adding Variables to your IPN
Available Variables
Creating a custom variable can be time-consuming and complex for some individuals. We offer basic stock variables that you can use when setting up your IPN URL. Below are the stock variables we offer.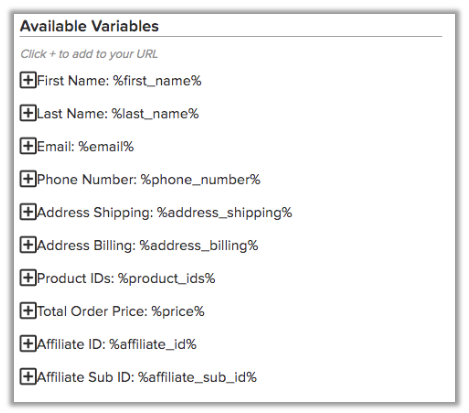 Note: You will need to add a field name prior to adding your variable to your IPN
Step 6: Adding a variable to your URL address, you will need to include the "=" equal symbol between the field name first_name and the variable first_name=%first_name%
Step 6.1: Add your first variable to your URL

Step 6.2: To add multiple variables you'll need to follow step 6 and include the "&" symbol between each new variable you add
Example: Below is an example of an IPN with multiple variables added
Step 6.3: Once you have completed your IPN URL click on SAVE CHANGES
Step 7: If you want to enable your IPN URL, click on the INACTIVE button to make ACTIVE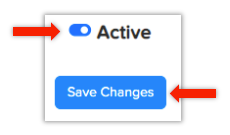 Below, we have provided examples of IPNs.