Step 1: Go here >>> https://www.paycafe.com and click on Get Started Now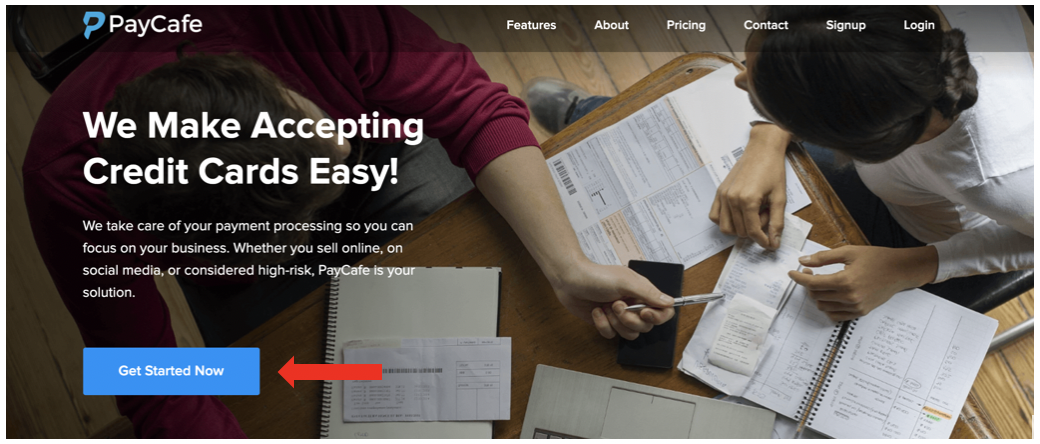 Step 2: Please enter the following information
First and Last Name

Email Address

Country of Residence

Country Code and Phone Number

Step 3: Check the I AM NOT A ROBOT box
PayCafe uses reCAPTCHA to protect our website from spam and abuse. A "CAPTCHA" is a turning test to tell humans and bots apart. It is easy for humans to solve, but hard for "bots" and other malicious software to figure out.

Step 4: Check the TERMS OF SERVICE box
Terms of service

(also known as terms of use and terms and conditions) are the legal agreements between a service provider and a person who wants to use that service. The person must agree to abide by the terms of service in order to use the offered service.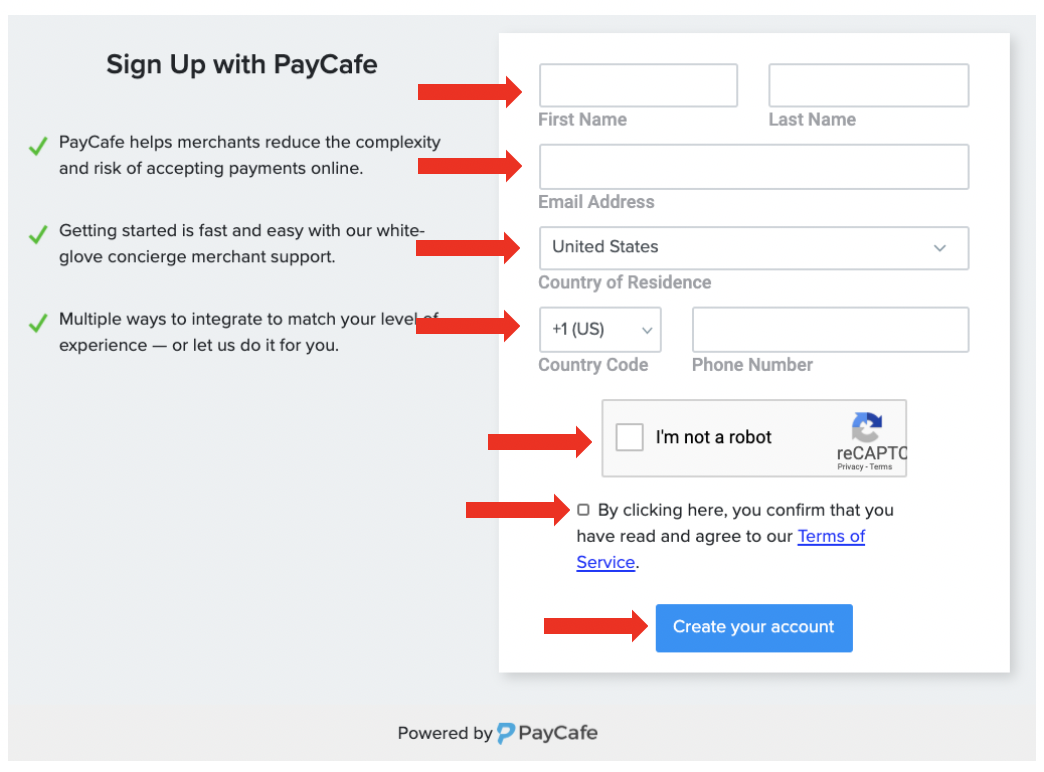 Step 5: An email will be sent to the email address entered. The purpose of this email is to validate your email address. Click on the VERIFY EMAIL button.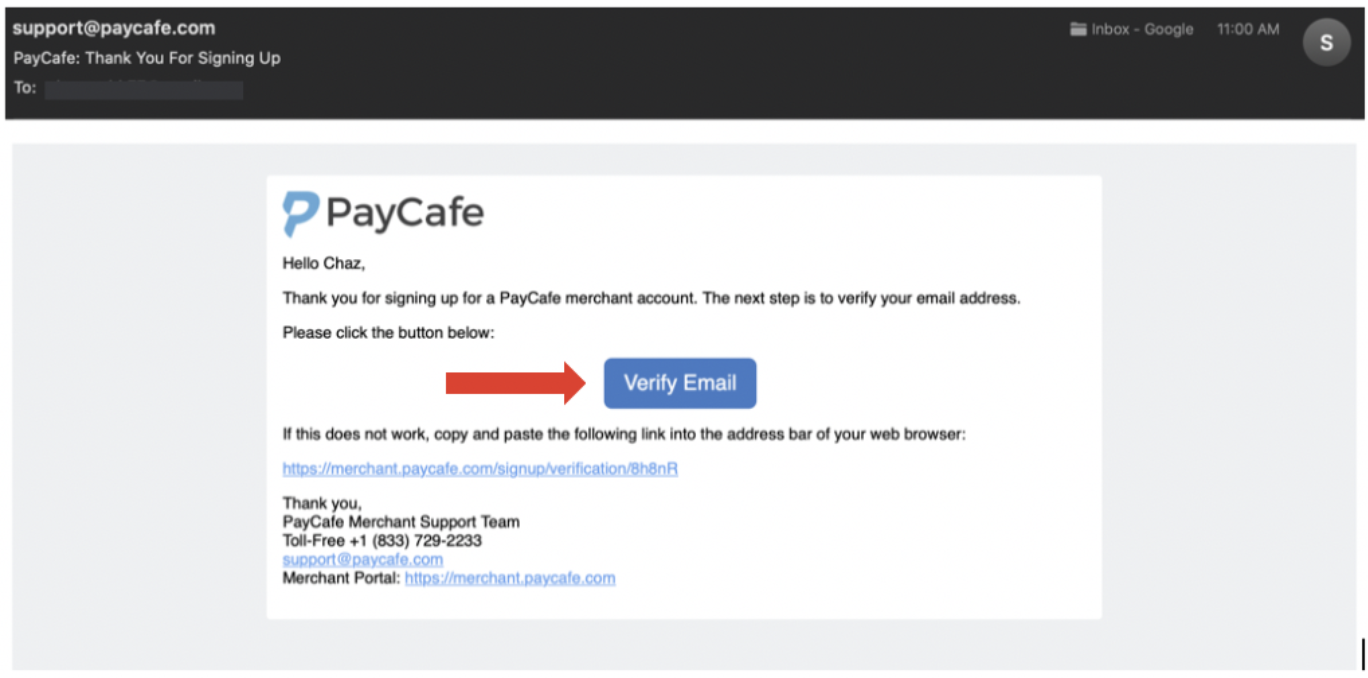 Step 6: Once your email address has been verified, you will receive a second email with your username (email address) and your password. Click on the LOG IN button.
Sidenote: We have whited out some information for security purposes.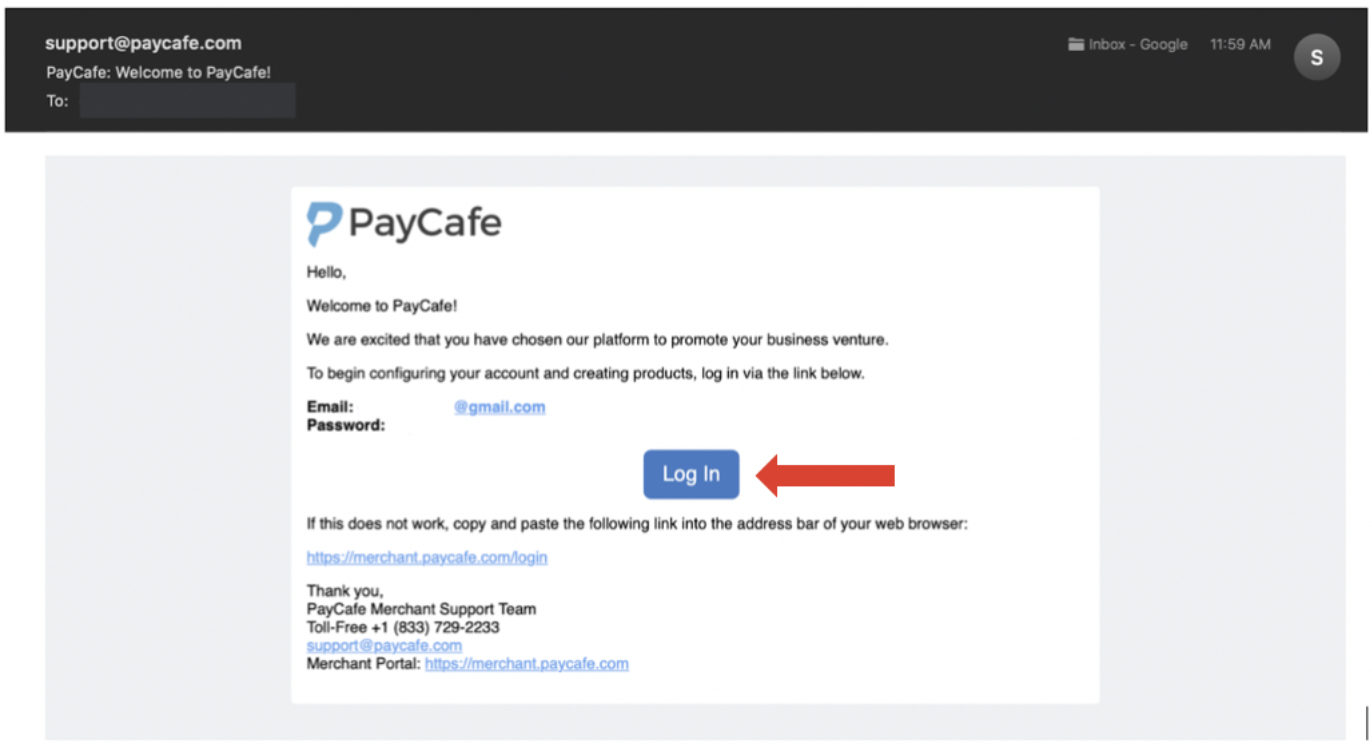 Step 7: Once you have clicked on LOG IN, you will be taken to our Merchant Portal Login page
Step 8: Enter your email address and password
Step 9: Click on LOG IN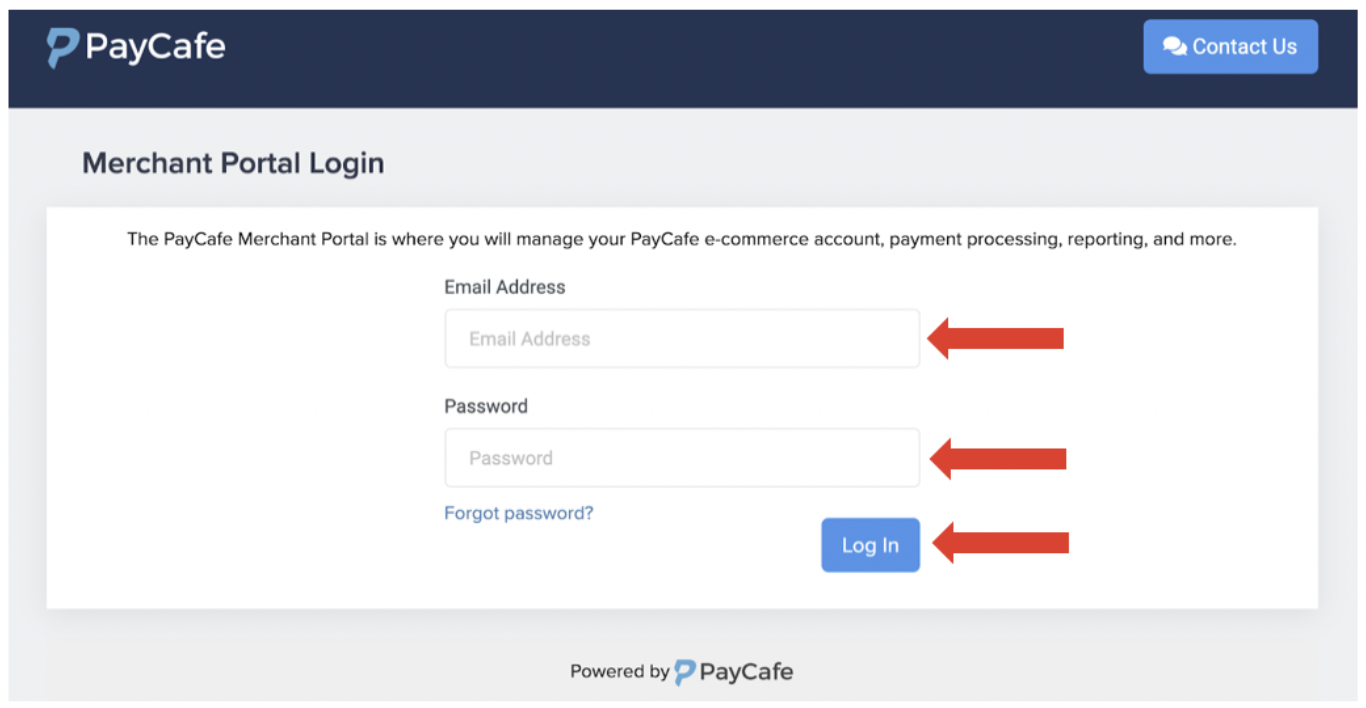 It is important that the information you provide is correct. If not, this could prolong the activation process.

If you have questions or need assistance with signing up for our services, please contact our merchant support department at 833.729.2233. Or, you can email us at support@paycafe.com .
We also welcome feedback from our merchants. Please send us your suggestions at suggestions@paycafe.com .