Step 10: Click on Active Your Account
Within this process, you'll be asked to provide information about yourself and your business.
It is important that the information you provide is correct. If not, this could prolong the activation process.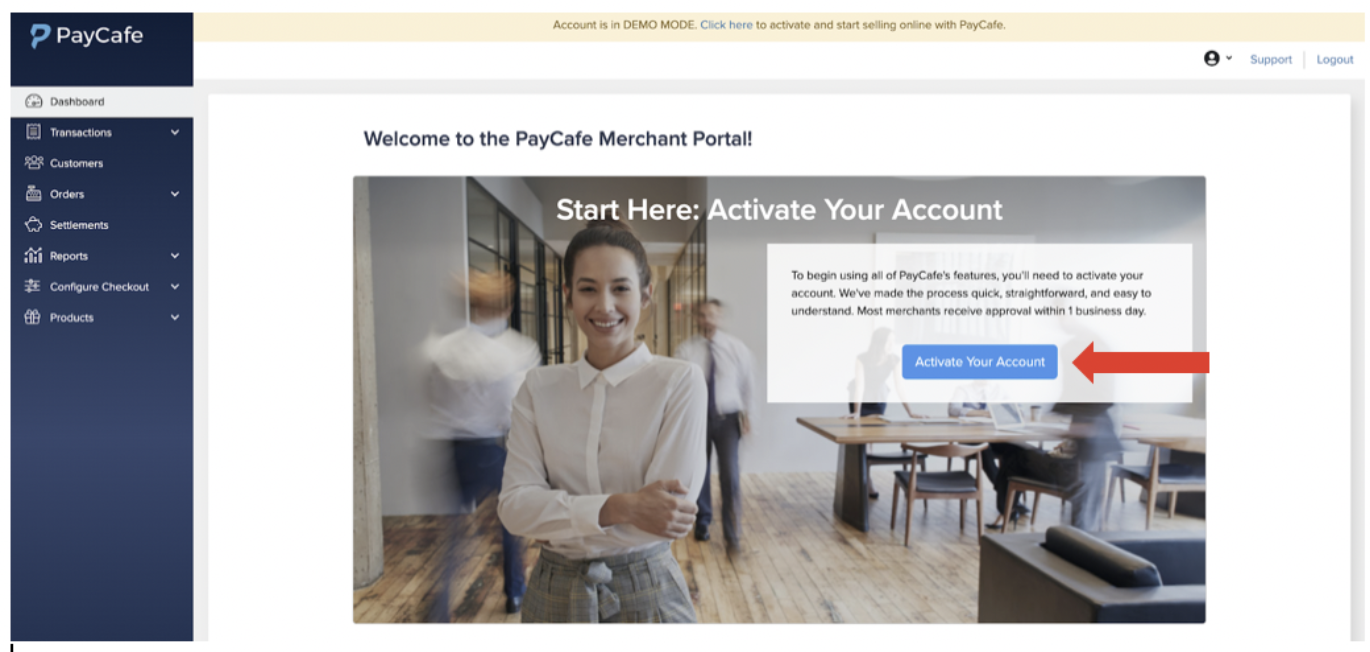 Business Details
Step 11: Select your Business Type
In this section, you will be required to fill in all the information that relates to your business. It is extremely important that you enter the correct information. If not, this can prolong the activation of your account.
Sidenote: If you are unsure what your business type is, please refer to our definitions below.
Select your Business Type definitions
Limited Liability Company (LLC

):

A limited liability company (LLC) is a business structure in the United States whereby the owners are not personally liable for the company's debts or liabilities. Limited liability companies are hybrid entities that combine the characteristics of a corporation with those of a partnership or sole proprietorship.

Municipality

:

A city or town that has corporate status and local government.

Non-Profit

:

Being public extensions of a nation's revenue department, nonprofits are tax-exempt or charitable, meaning they do not pay income tax on the money that they receive for their organization. They can operate in religious, scientific, research, or educational settings.

Partnership

:

A partnership is a formal arrangement by two or more parties to manage and operate a business and share its profits. There are several types of partnership arrangements. In particular, in a partnership business, all partners share liabilities and profits equally, while in others, partners have limited liability.

Private Corporation

:

A private company is a firm held under private ownership.

Public Corporation

:

Public corporation" means an entity that is created by the state to carry out public missions and services. In order to carry out these public missions and services, a public corporation participates in activities or provides services that are also provided by private enterprise.

Sole Proprietorship

:

A sole proprietorship also referred to as a sole trader or a proprietorship, is an unincorporated business that has just one owner who pays personal income tax on profits earned from the business.

Step 12: Enter your Business Legal Name
A business name is the official name of the person or entity that owns the company. It is your business's legal name. You use your business name on government forms and applications. Your business's legal name is determined by how you set up your business.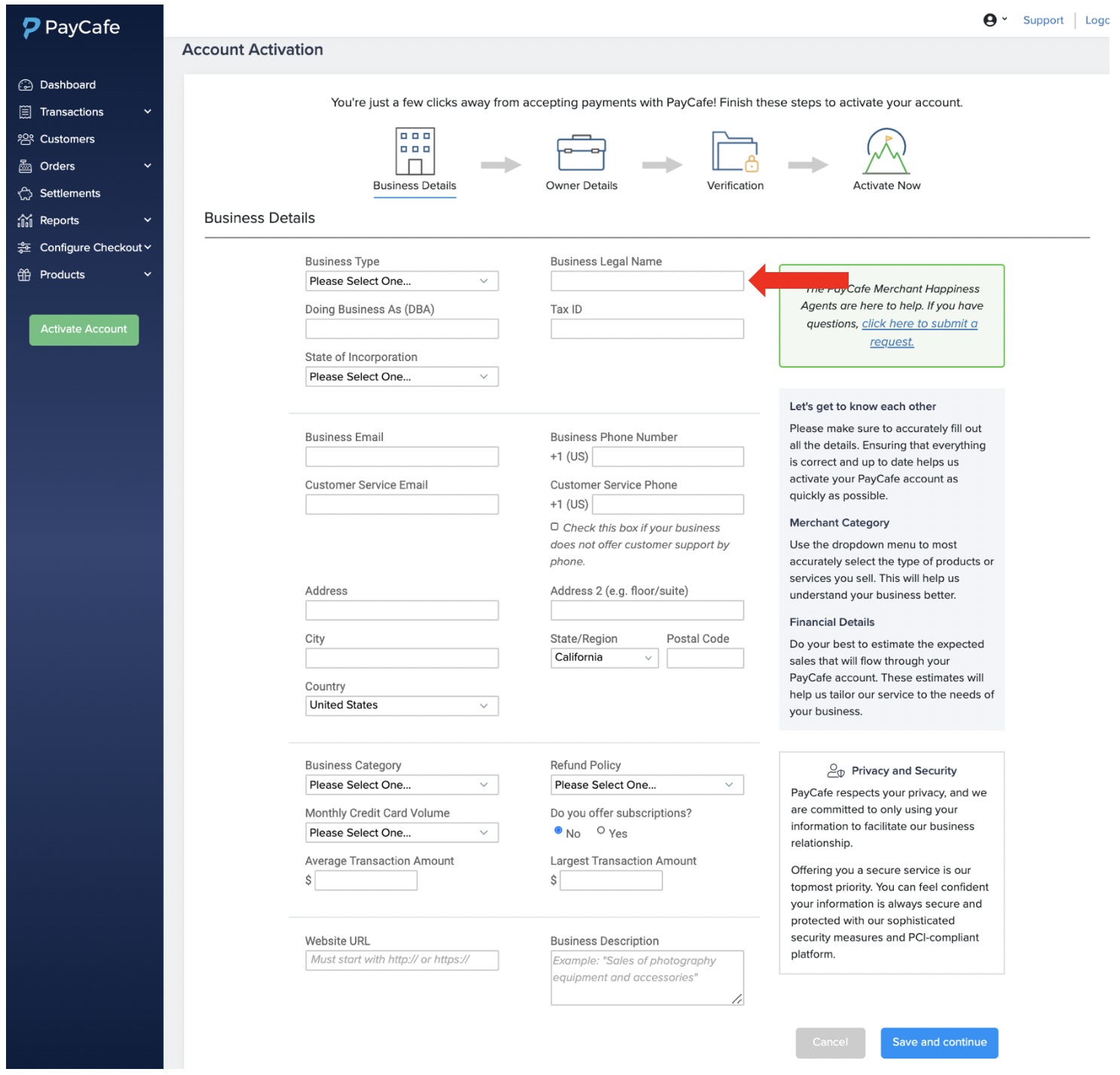 Step 13: Enter your Doing Business As (ABA)
A DBA is also known as a "fictitious business name," "trade name," or "assumed name.
For example, business owner John Smith might file the Doing Business As the name "Smith Roofing." Corporations and limited liability companies (LLCs) may register DBA names for specific lines of business.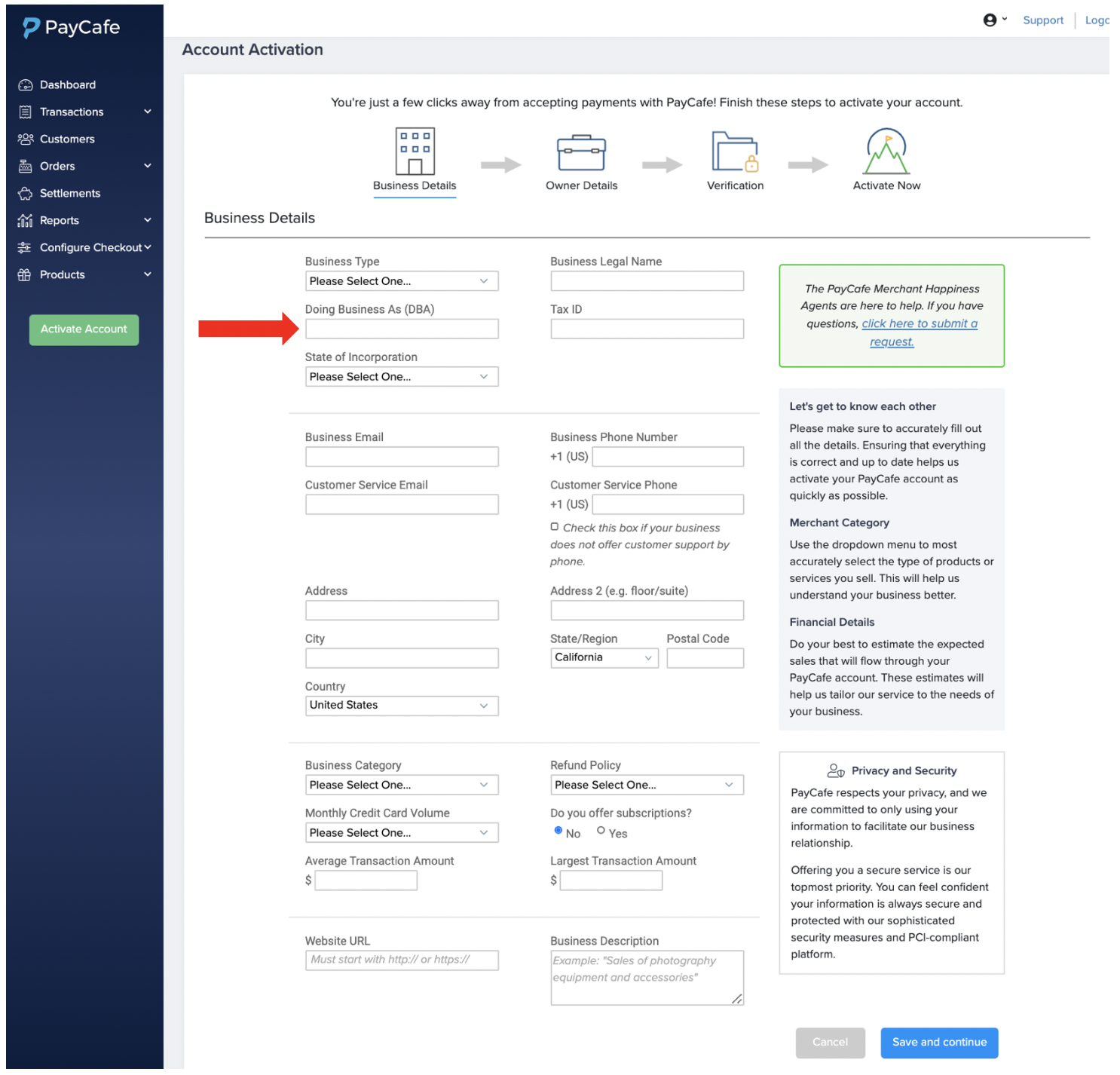 Step 14: Enter your TAX Identification Number (TAX ID and or SSN)
Canadian Merchants: Enter your Business Number (BN)
A Taxpayer Identification Number is an identifying number used for tax purposes in the United States and in other countries under the Common Reporting Standard. In the United States, it is also known as a Tax Identification Number or Federal Taxpayer Identification Number.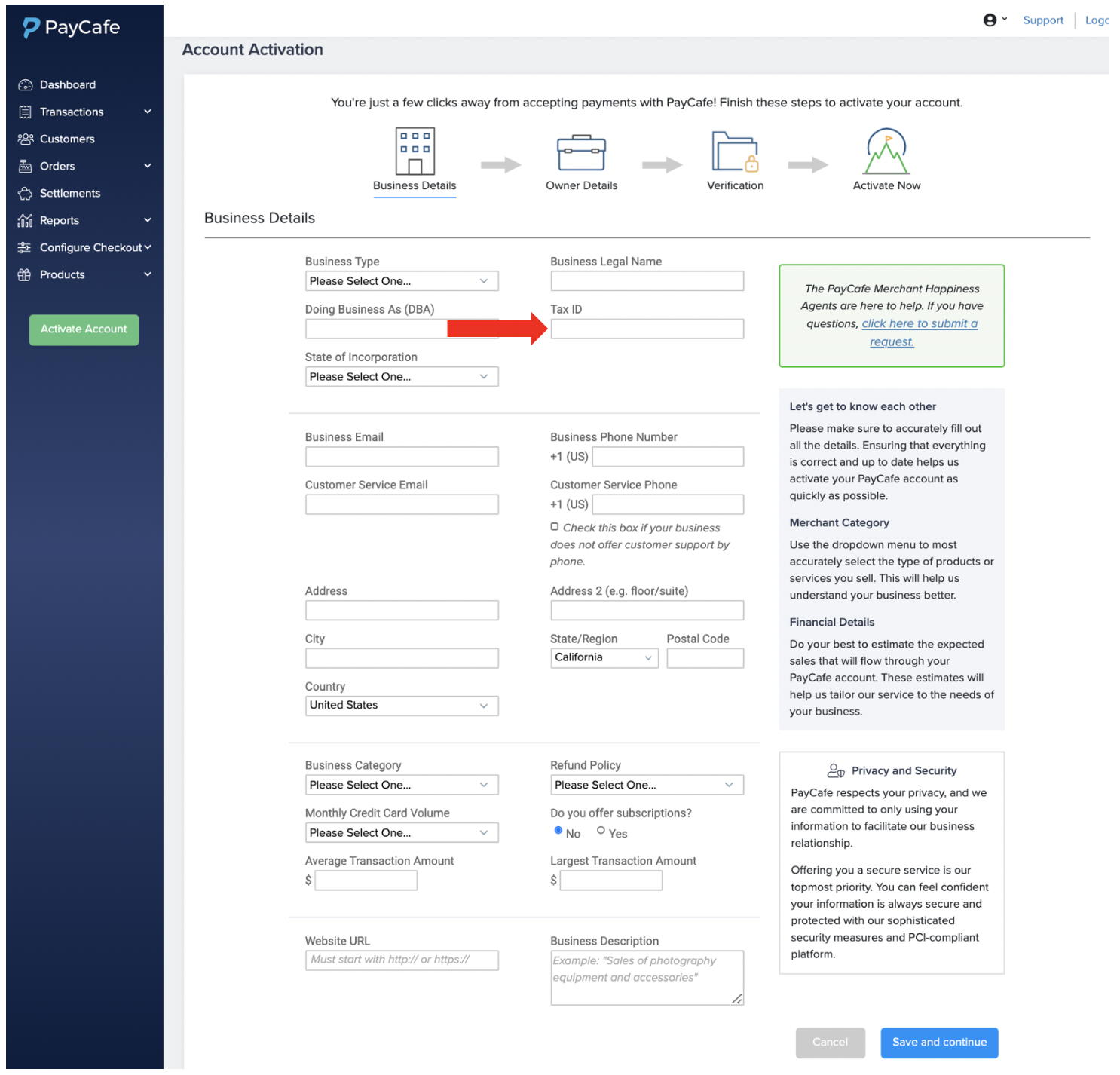 Step 15: Select the State your business is registered (State of Incorporation)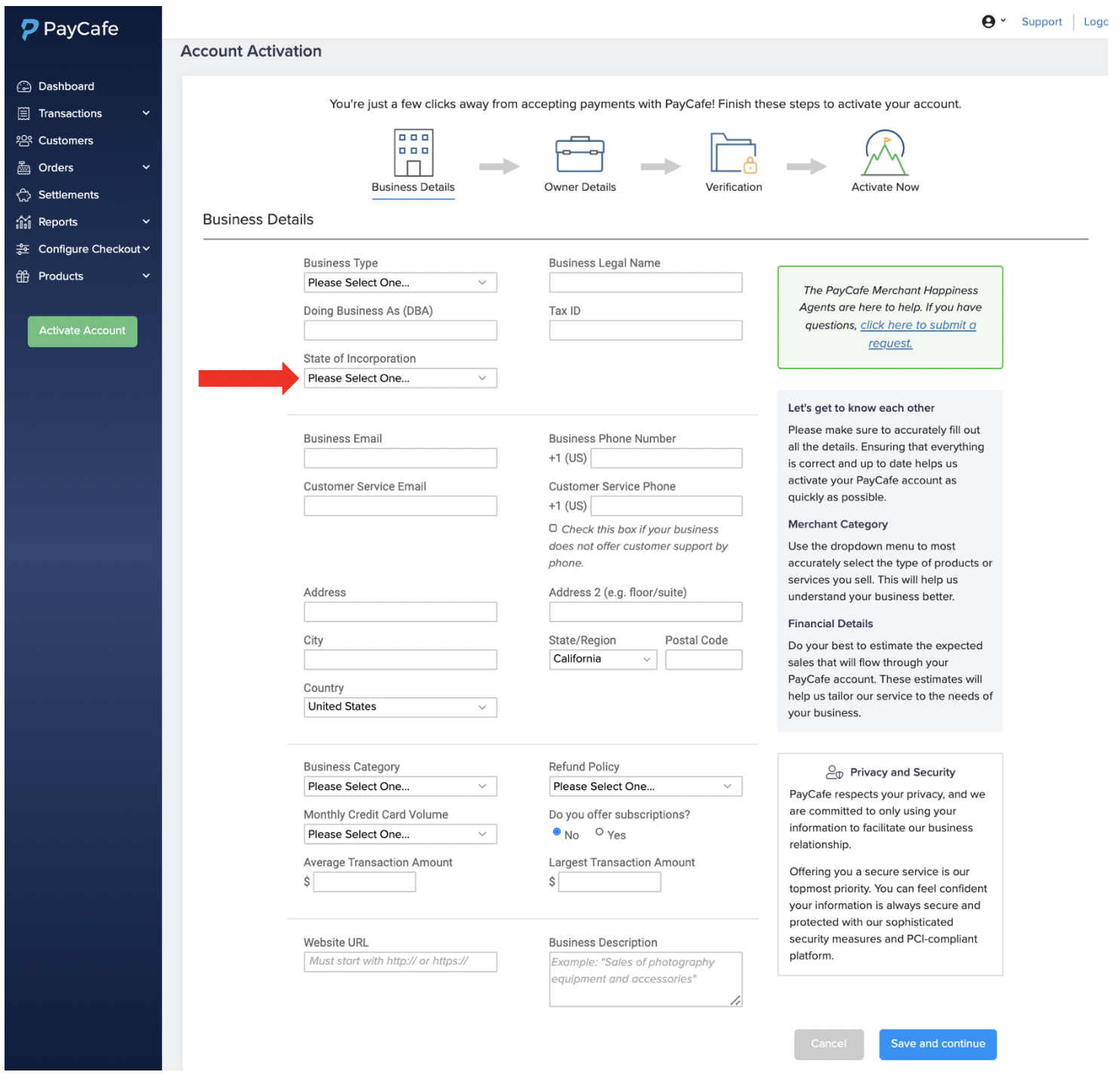 Business Contact Information
Step 16: Enter in your Business Email Address
Step 17: Enter your Business Phone Number
Step 18: Enter your Customer Service Email Address
Sidenote: Your customer service email address can be the same as your business email address.
Step 19: Enter your Customer Service Phone Number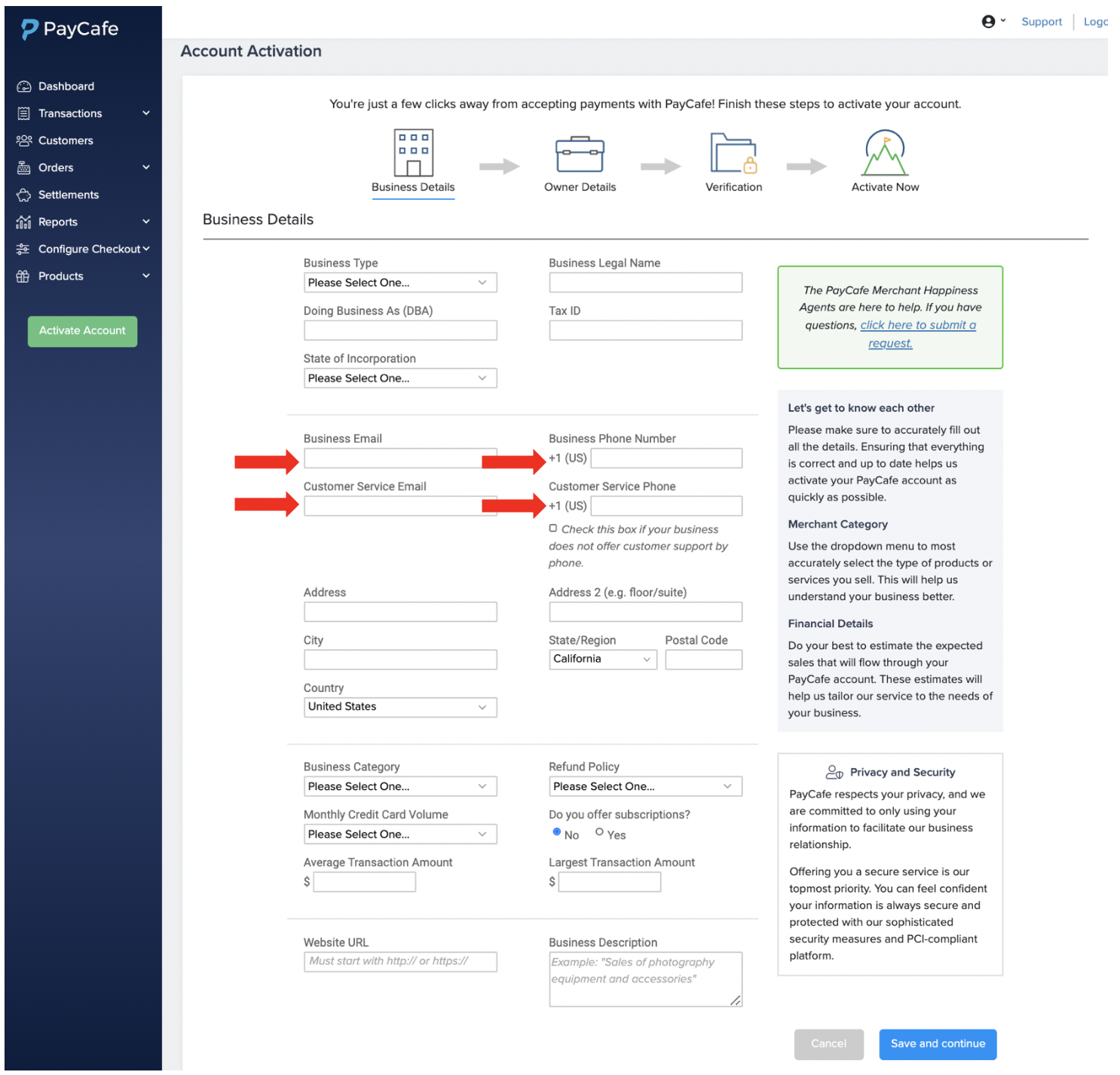 Step 19.1) If you do not offer customer support, please enter a checkbox "x" in the field below.
Sidenote: If you checkmark the box below the Customer Service Phone Number field, your customer service calls will be routed to our customer service call center.


Step 20) Enter in your Business Address


Business Category
Step 21: A dropdown menu will provide Business Categories. Please select the best category that best describes your business.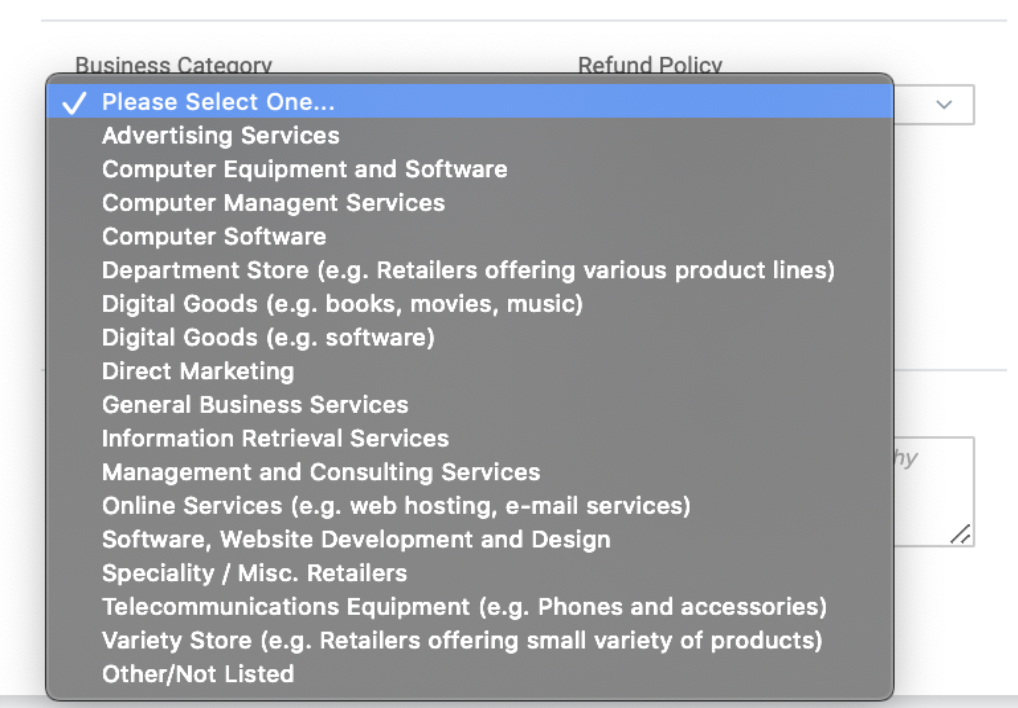 Step 22: Select your Refund Policy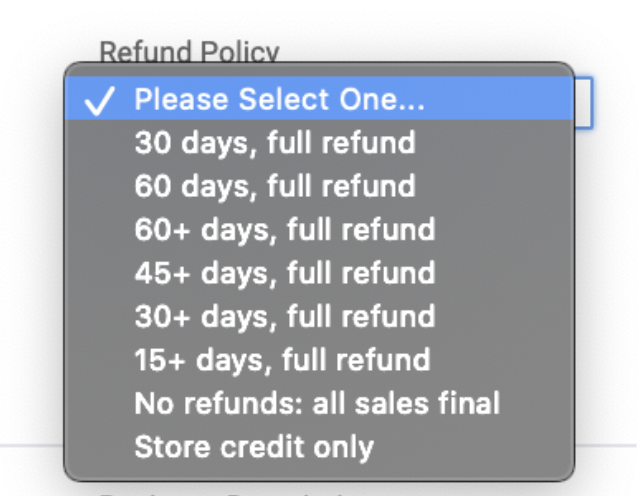 Step 23: Select your Monthly Credit Card Volume
Sidenote: You can pull this information off previous processing reports.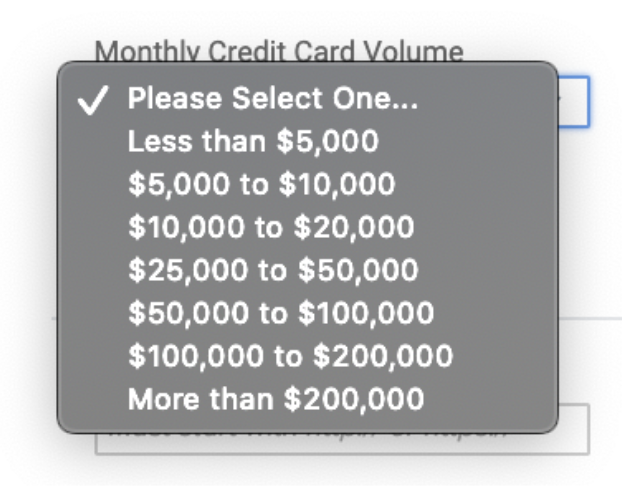 Step 24: Check No or Yes, if you offer Subscriptions.


Step 25: Enter in your Average Transaction Amount and your Largest Transaction Amount
Sidenote: You may be able to locate this information from your sales reports.


Step 26: Enter your Websites URL i.e. https://paycafe.com


Step 27: Enter a description of your business. It's important and required to add details that best describe what you're selling and or providing. Our system will not allow you to move forward if not enough information was provided.


Step 28: Once you have filled out all the required information, click on Save and Continue.


If you have questions or need assistance with activating your account, please contact our merchant support department at 833.729.2233. Or, you can email us at support@paycafe.com.
We also welcome feedback from our merchants. Please send us your suggestions at suggestions@paycafe.com .