In this section, you'll be required to enter your personal information as it relates to the ownership of your business.
Step 1: Enter your First and Last name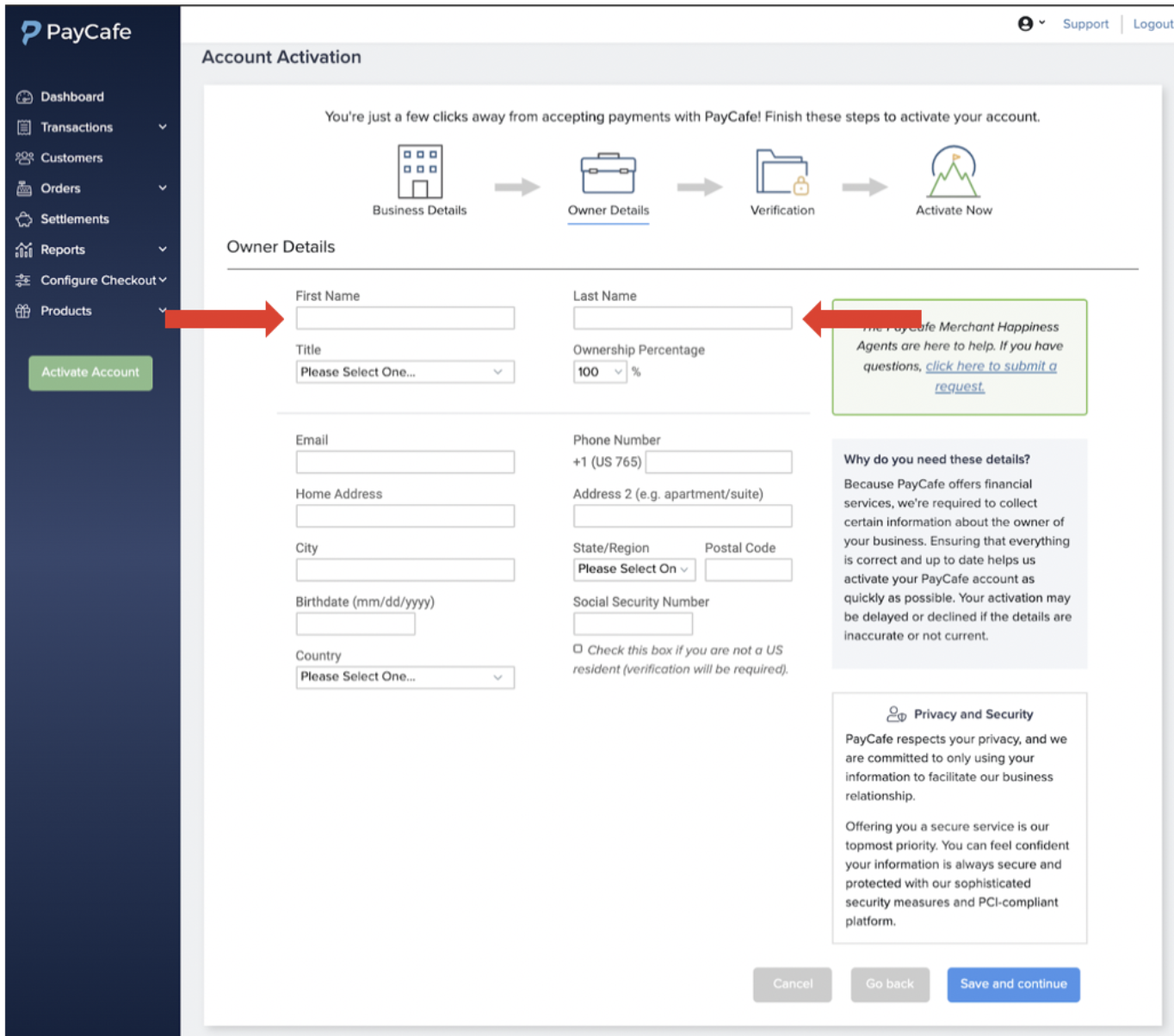 Step 2: Select your Title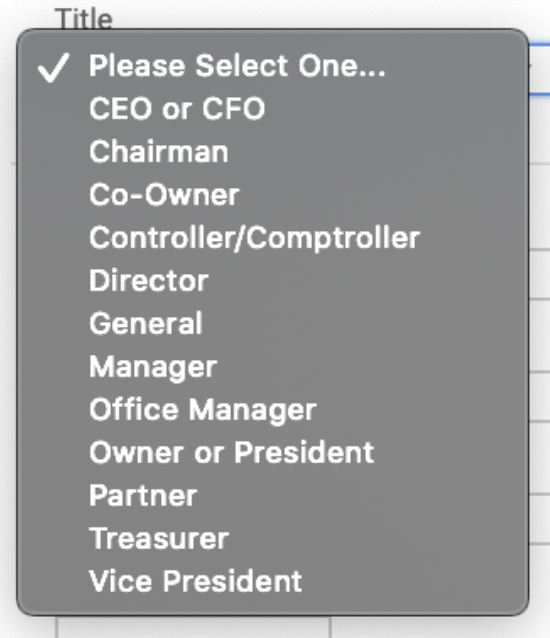 Sidenote: If you are in a partnership, please make sure you select the ownership percentage you hold in the business.


Step 3: Enter your personal email address
Step 4: Enter your personal phone number
Step 5: Enter your physical address home address
Step 6: Enter your birthdate
Step 7: For US residents please enter your Social Security Number
If you are a resident of Canada, please enter your Social Insurance Number (SIN)
Step 8: Select the country you were you currently reside in
Step 9: Once you have completed this page and entered all the required information, click on
Save and Continue.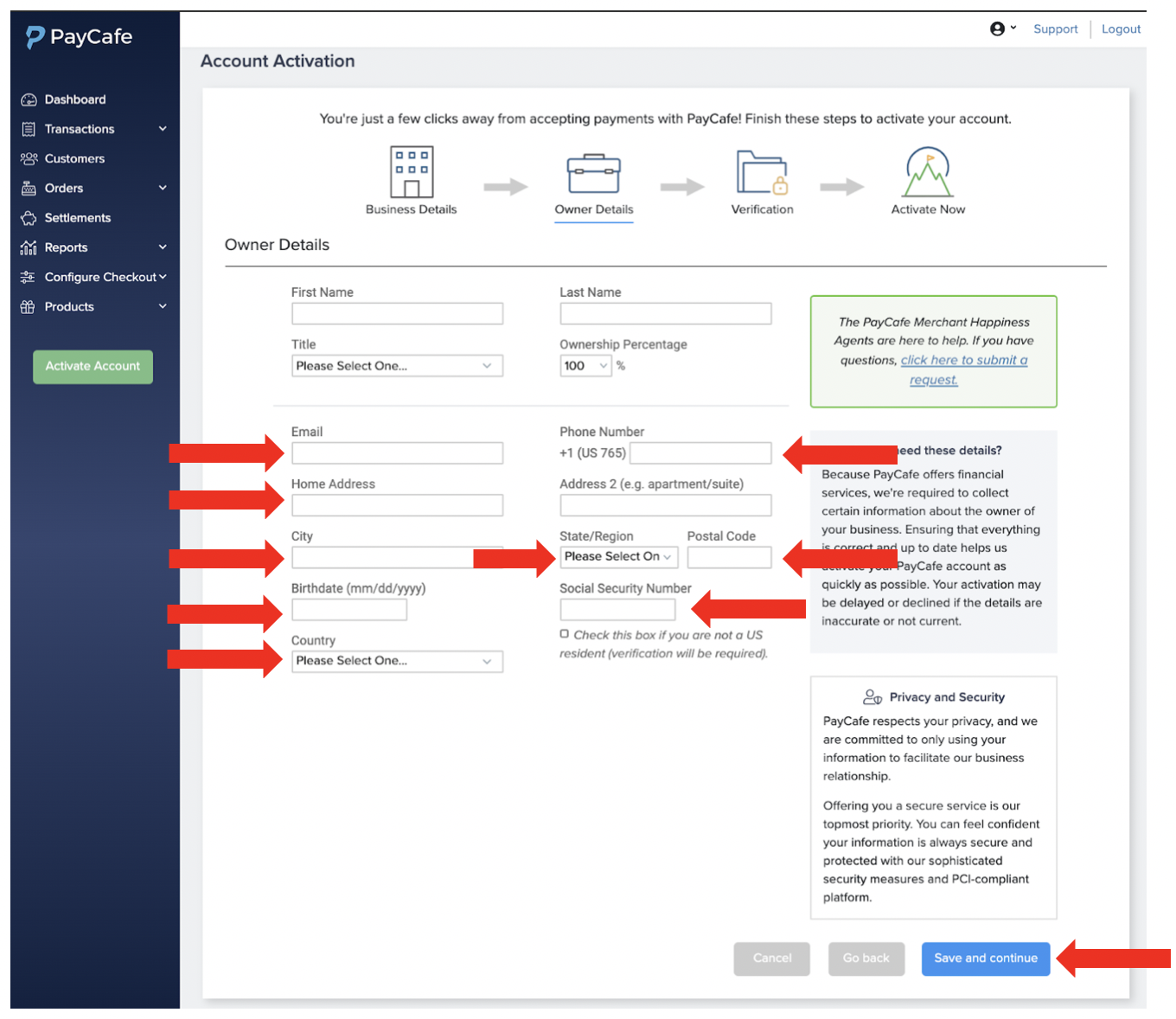 If you have questions or need assistance with activating your account, please contact our merchant support department at 833.729.2233. Or, you can email us at support@paycafe.com.
We also welcome feedback from our merchants. Please send us your suggestions at suggestions@paycafe.com .