Uploading Corporate Documents
In this section, you will be required to upload documents verifying your business.
Step 9: To upload your Articles of Incorporation click on VERIFY NOW
Articles of Incorporation: Articles of incorporation are a set of formal documents filed with a government body to legally document the creation of a corporation.


Step 9.1: Click on choose files
Step 9.2: Once you have chosen your files, click on Submit.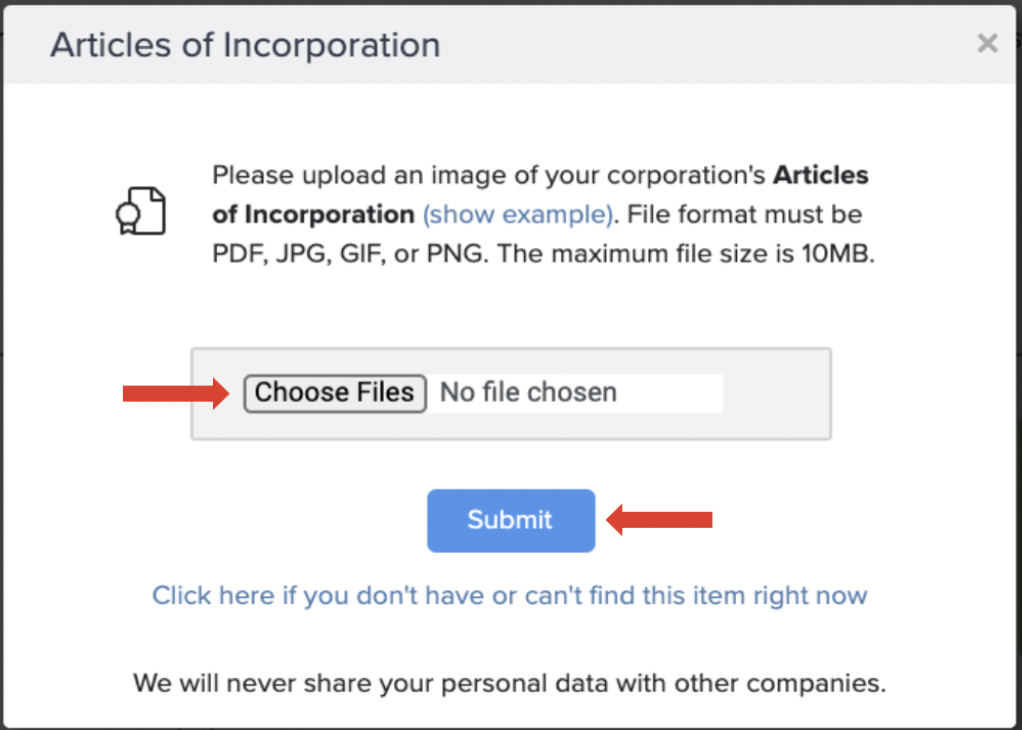 Step 9.3: Click on CLOSE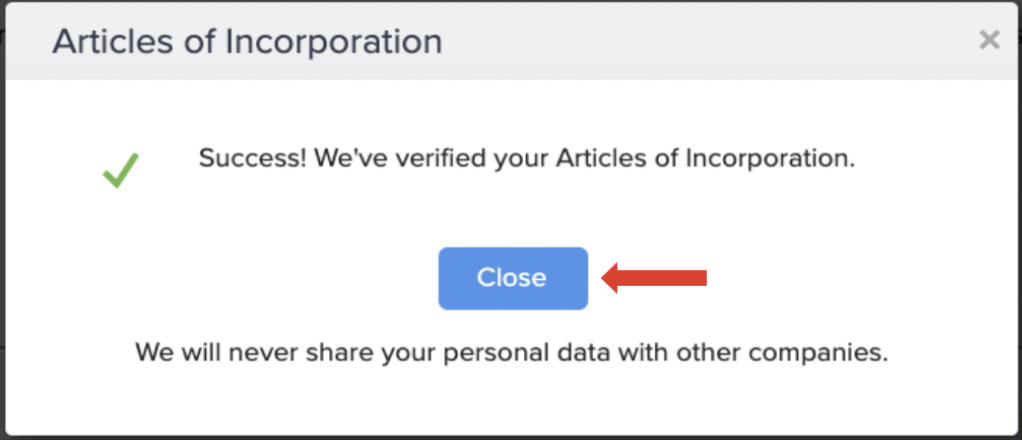 Employer Identification Letter (EIN): An EIN number is a federal tax identification number issued by the IRS and is used to identify businesses and other entities operating in the United States. Generally, an EIN number is used to file various IRS business tax returns, open business bank accounts, obtain business licenses.
Step 10: To upload your Employer Identification Letter click on VERIFY NOW

Step 10.1) Click on choose files
Step 10.2) Once you have chosen your files, click on Submit.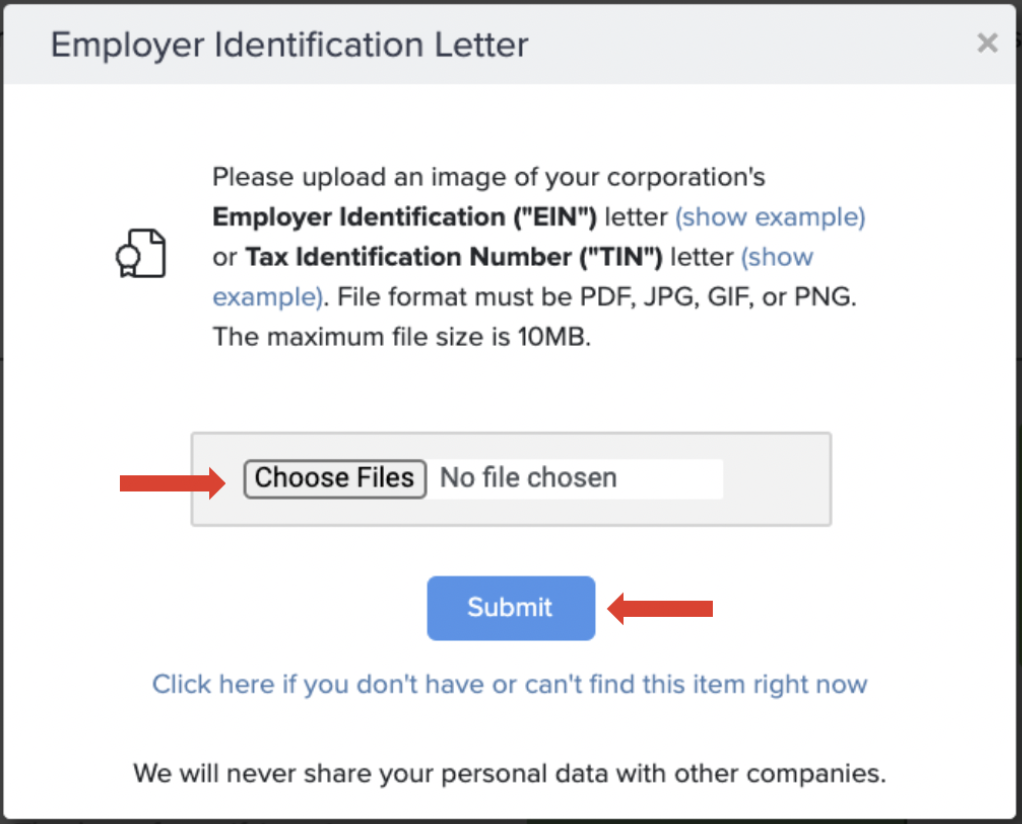 Step 10.3: Once you have successfully uploaded your documents, click on close.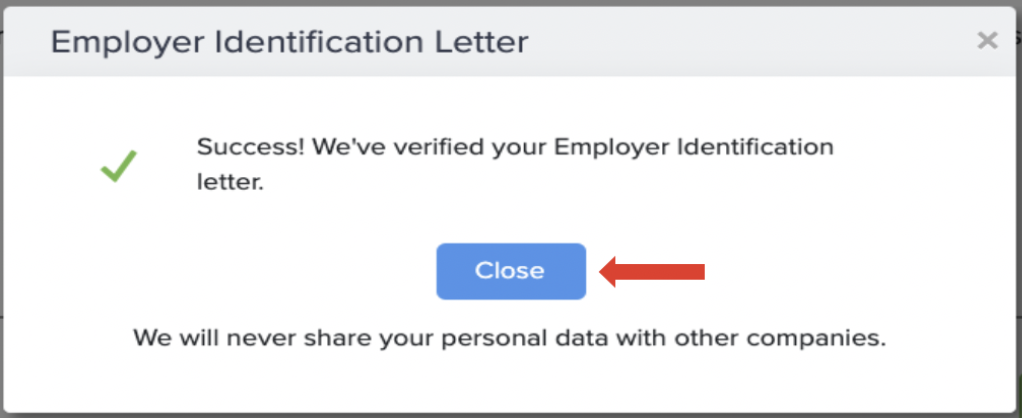 After you have entered the required information and submitted all documents, your screen should look like the example below. However, if you see a pending status on any of the items below. Our operations team will review and get back to you shortly.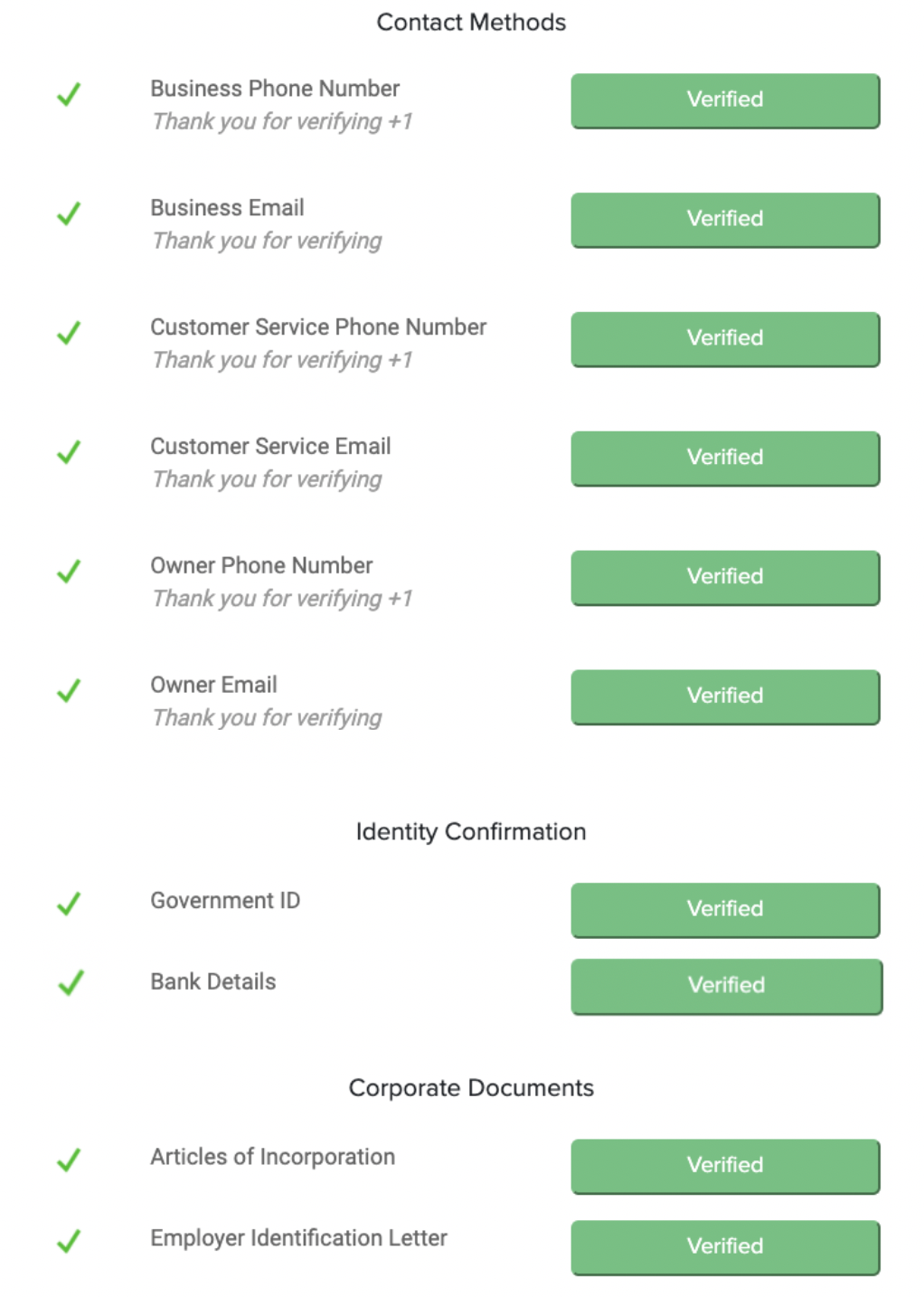 Step 11) You have now completed and submitted the required information for our account activation process.

If you have questions or need assistance with uploading your corporate documents, please contact our merchant support department at 833.729.2233. Or, you can email us at support@paycafe.com.
We also welcome feedback from our merchants. Please send us your suggestions at suggestions@paycafe.com .