Verifying your Address(es)
In this section, you will be required to verify your physical mailing address by selecting Verify Address and your Website Address.
Step 12: Click on Verify Address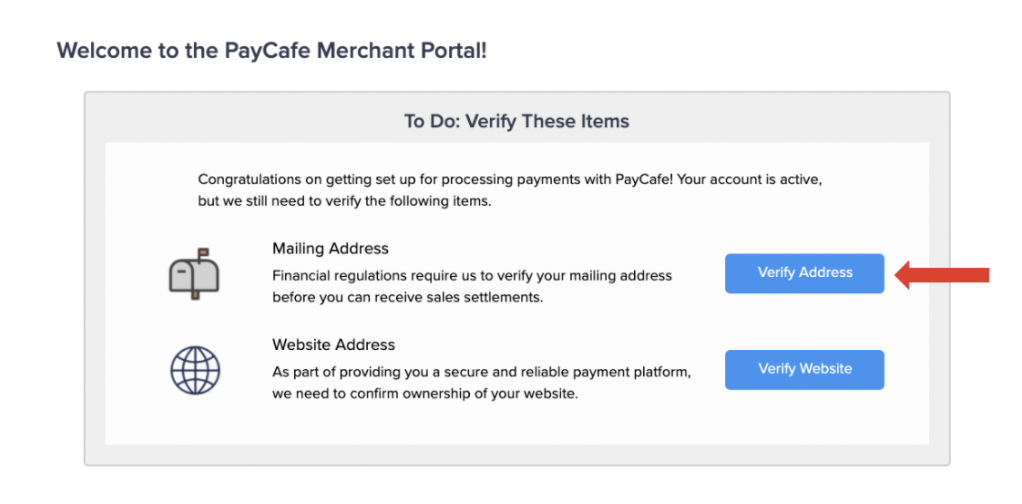 Step 13: Make sure your Business information is correct, then click Confirm.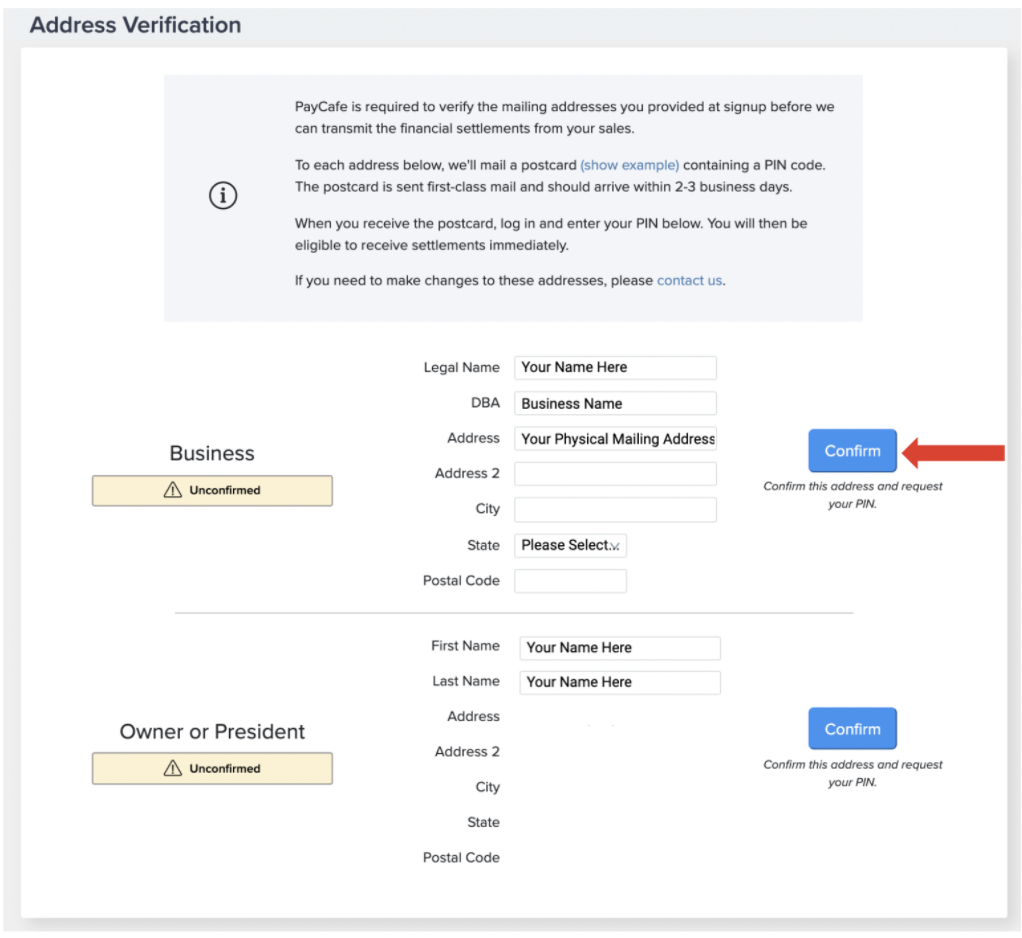 Step 14: Click on Request Pin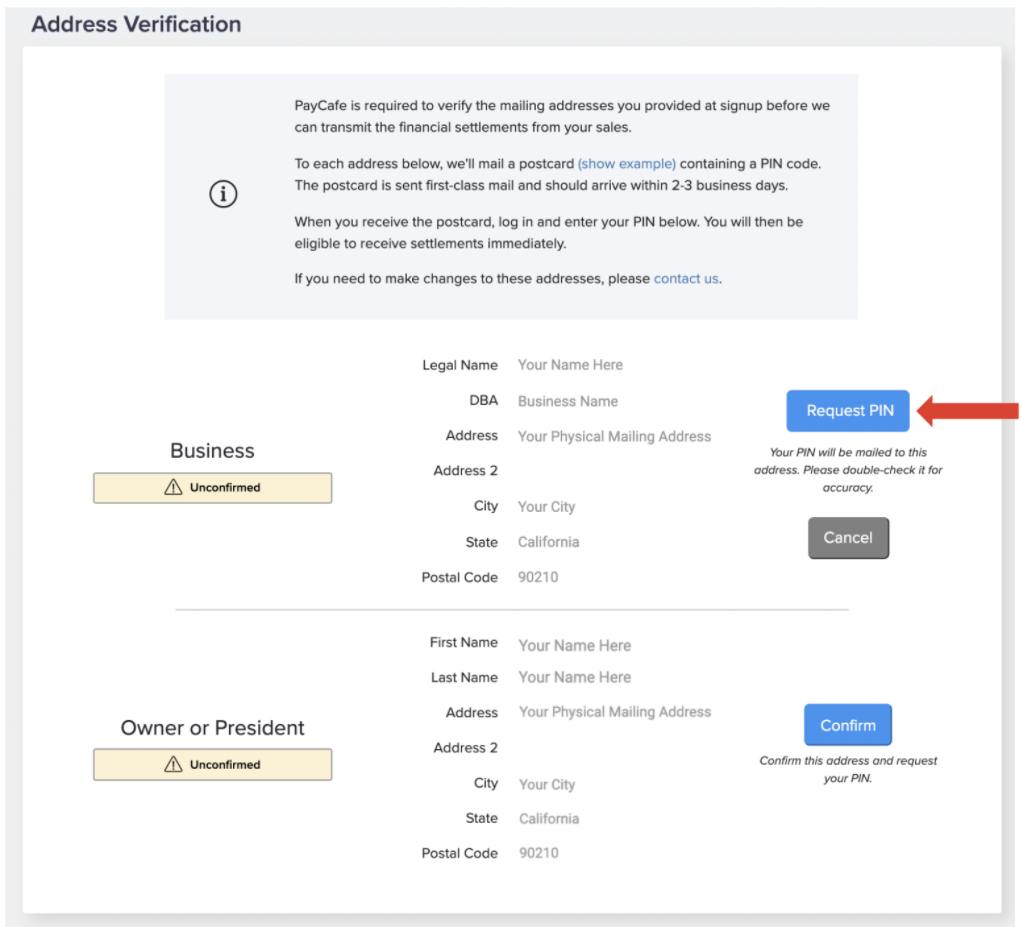 Step 15) Now you will need to verify the Owner Details. Make sure the information is correct, then click Confirm.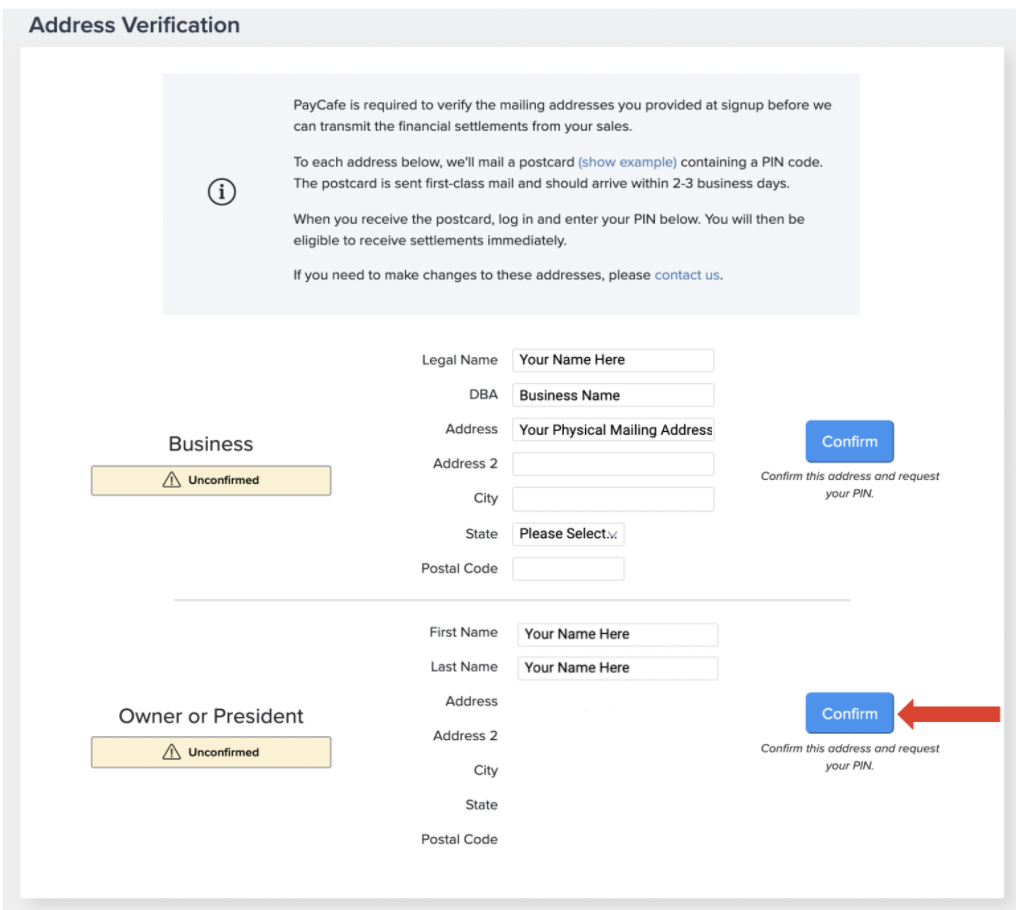 Step 16) Click on Request Pin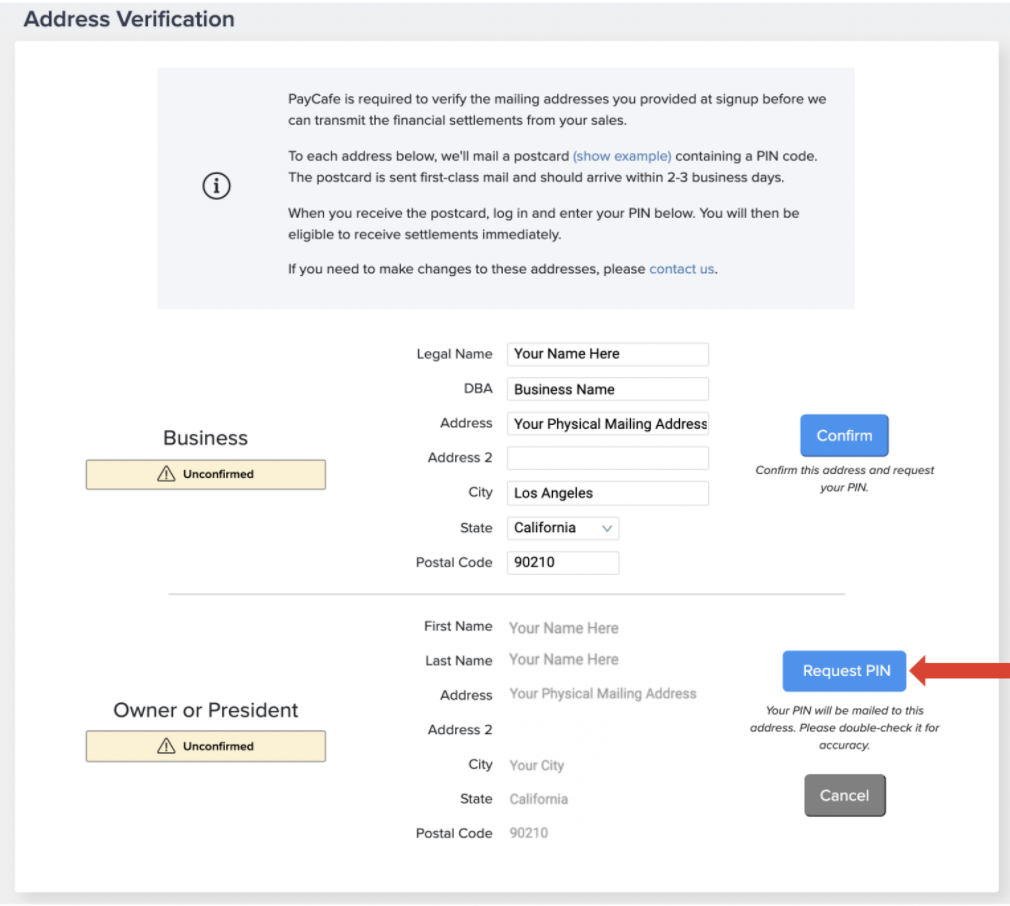 Verifying your Website Address
Step 17) Click on Verify Website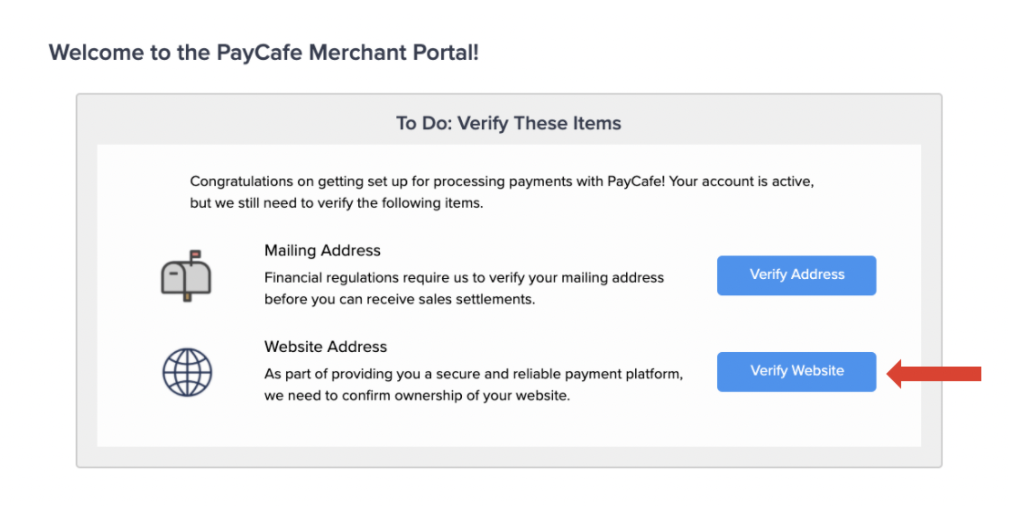 Step 18: Choose from the following options;
Option 1:

The public_html folder is the webroot for your primary domain name. Add the code to your public_html folder.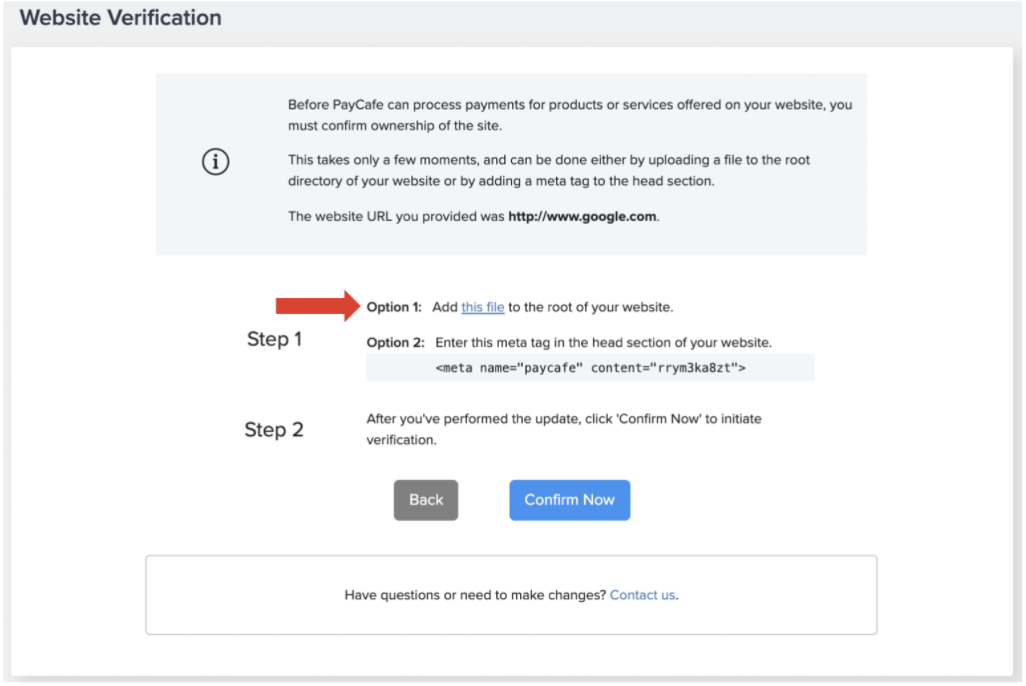 Option 2: Add the meta tag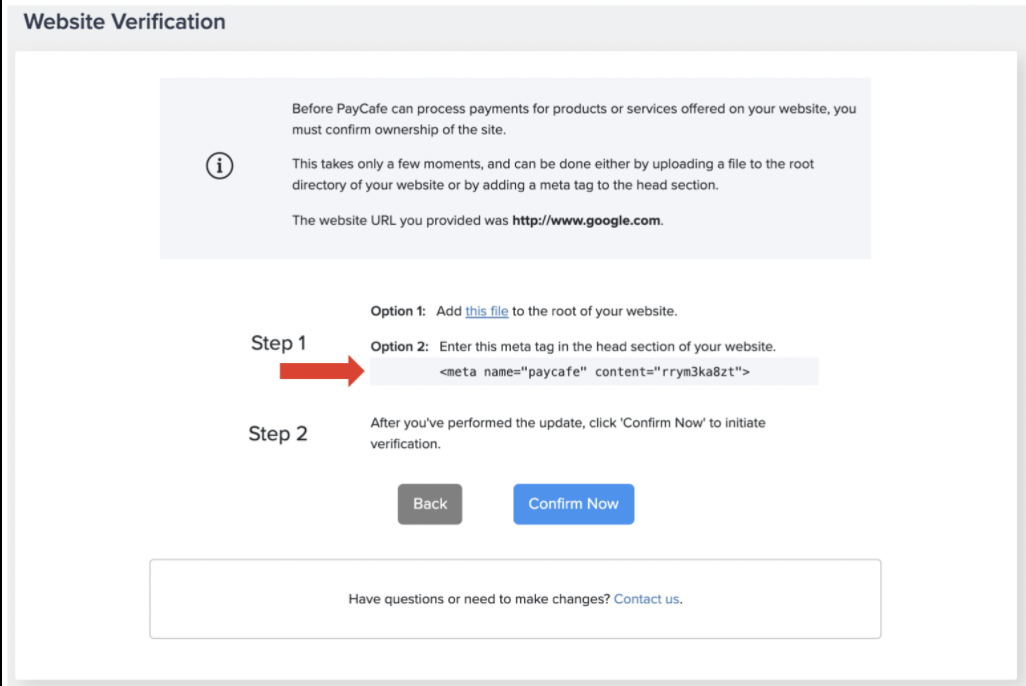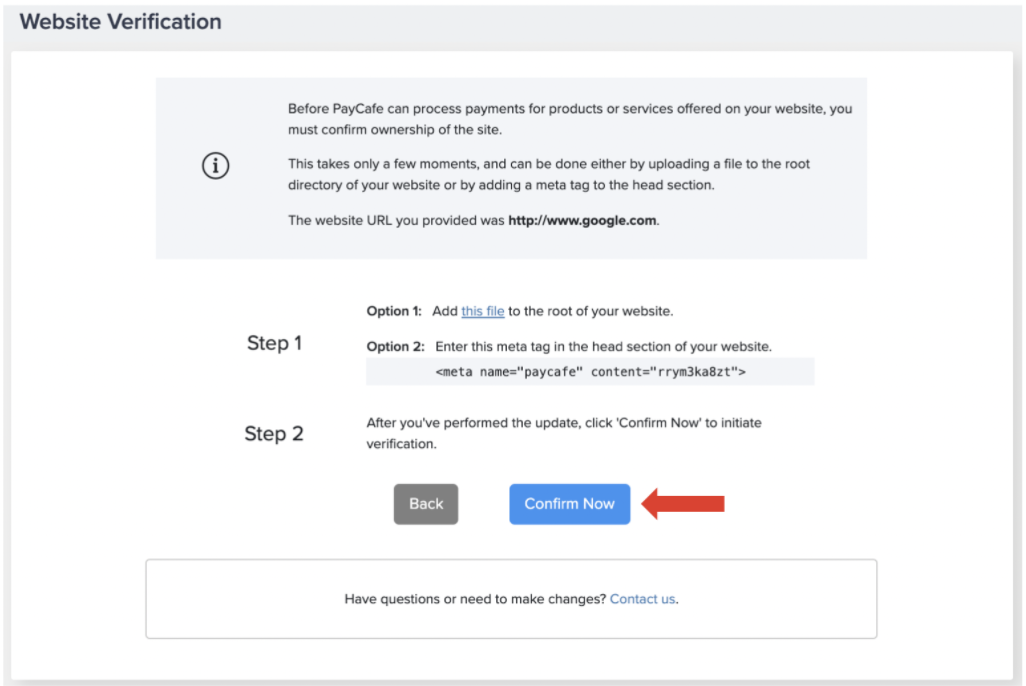 Step 19) After you have chosen option 1 or 2, click on CONFIRM NOW.
Sidenote: Be sure to test the functionality of your website to ensure that the root you've added or the meta tag you've added is working properly.

If you have questions or need assistance with verifying your address(es), please contact our merchant support department at 833.729.2233. Or, you can email us at support@paycafe.com.
We also welcome feedback from our merchants. Please send us your suggestions at suggestions@paycafe.com .