Settlements and Deposits
PayCafe's Settlement and Deposit report will display metrics that will include processing, chargebacks, refunds, fees and deposits.
Step 1: Log into Merchant Portal at www.paycafe.com/login/

Step 2: Click on Settlements
Daily Settlements
Our daily settlement reporting will provide a breakdown of the merchant's total daily processing, deductions, and deposits.

Searching for Daily Settlements by date or a date range
The merchant can view their Settlements by the present date, a date range, and or a customized date range. PayCafe provides filters to make it easy for our merchants to search for present and past Settlements.
Sidenote: Prior to selecting a date or using a filter, all Settlements are organized by the most recent date.
Today: Present-day
Yesterday: The day before the present-day
Last 7 Days: Count seven days back from the first date selected (does not necessarily mean Sunday. - Saturday)
Last 30 Days: Count 30 days back from the first date selected (does not necessarily mean a calendar month)
This Month: First day of the current month to the present day
Last Month: Last month of chargebacks
Customer Range: This feature will allow the merchant to customize their date range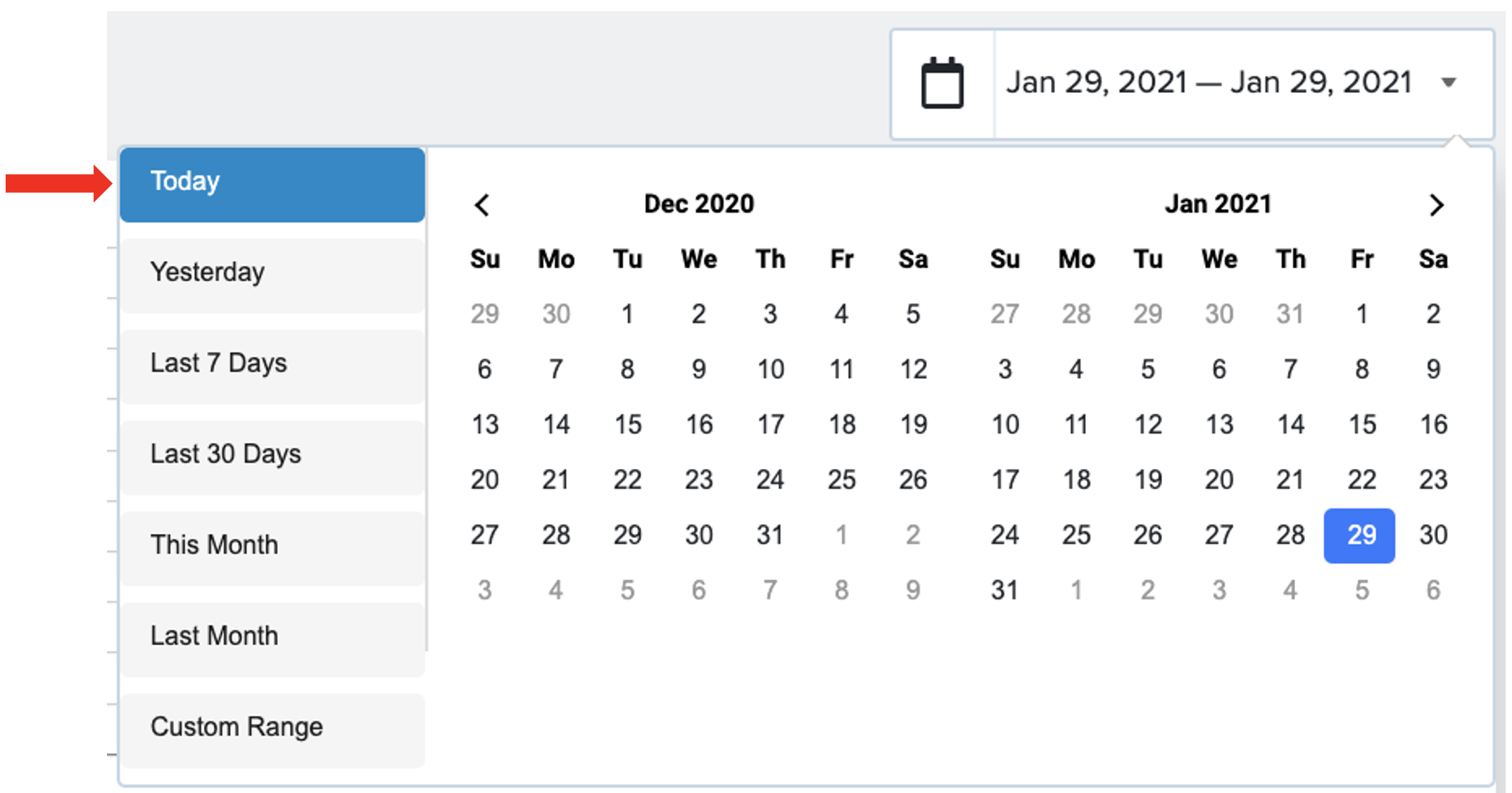 Step 3: Daily Settlement Breakdown
Transaction Date: A date will be provided for each settlement


Batch ID: An assigned identification number that represents a group of transactions gathered for the submission for transaction processing for a settlement.


Batch Status: Hold or Release will be displayed as a current status


Release Date: A date will be provided when your batch is released


Processing: Total daily processing will be displayed


Refunds: If there are any refunds processed for the transaction date, the refund amount will be displayed


Chargebacks: If there are any chargebacks for the transaction date, the chargeback amount will be displayed


Fees: Account and Merchant Fees will be displayed


Reserve: A percentage of the daily processing will be applied to the merchant's reserve account


Amount to Merchant (Deposits): Total amount to be deposited to the merchant


Details: View Details: For a settlement details report, click on View Details


Settlement Details Report will provide a settlement breakdown that includes transaction and fee summaries. The merchant will also be able to view customer details and process refunds.
Example: Settlement Details Report


Customer Details
To view your customers' details, click on View Client

Issuing a Refund
In order to issue a refund, the transaction status must be Approved.
To issue a refund, click on Refund.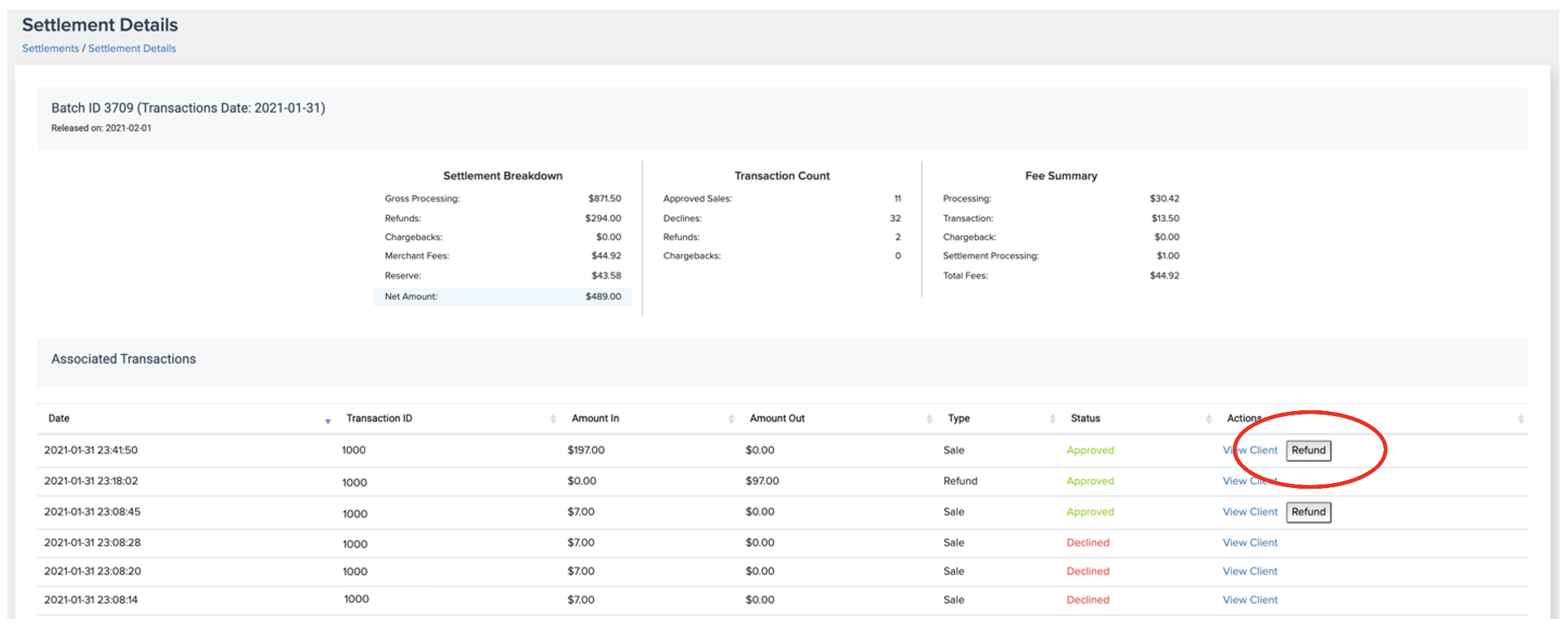 If you have questions or need assistance with Settlements, please submit a support ticket through the merchant portal at https://merchant.paycafe.com/login.
We also welcome feedback from our merchants. Please send us your suggestions at suggestions@paycafe.com .