Verifying your personal and business addresses
PayCafe is required to verify your mailing address(es) before we can transmit the financial settlements from your sales.
Step 1: Login here >>> https://merchant.paycafe.com/login

Once you've completed filling out our merchant processing application and signed our eDoc/agreement. Your next step will be to verify your address(es).
Step 2: Click on Verify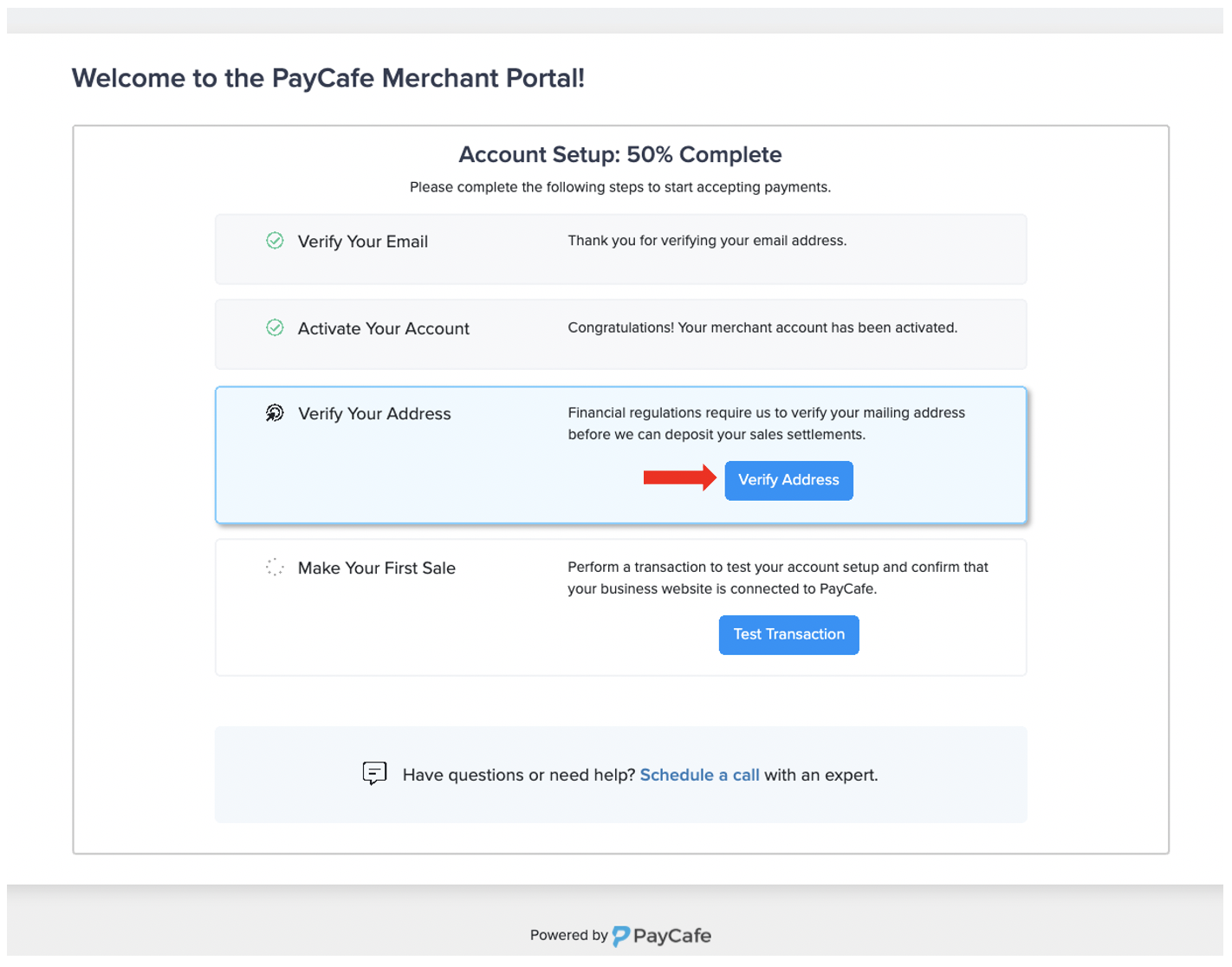 Step 3: PayCafe provides two options for merchants' to verify their address(es).
Option 1, Request a pin: The merchant can request a pin to be mailed to their address(es) on file by postcard. The postcard will contain a 6-digit pin that will need to be entered at the time the postcard is received to verify the address(es).
Option 2, Alternative Verification: The merchant can choose to upload a utility bill to verify their address(es). The utility bill (DWP/water/electricity bill) is required to have the merchants' full name or business name and address(es) as stated on their merchant application. If the merchants' name, business name, and address(es) do not match what PayCafe has on file, it will be declined.
(For instructions on how to upload your utility bill, please see the Alternative Verification step 1 at the bottom of this page)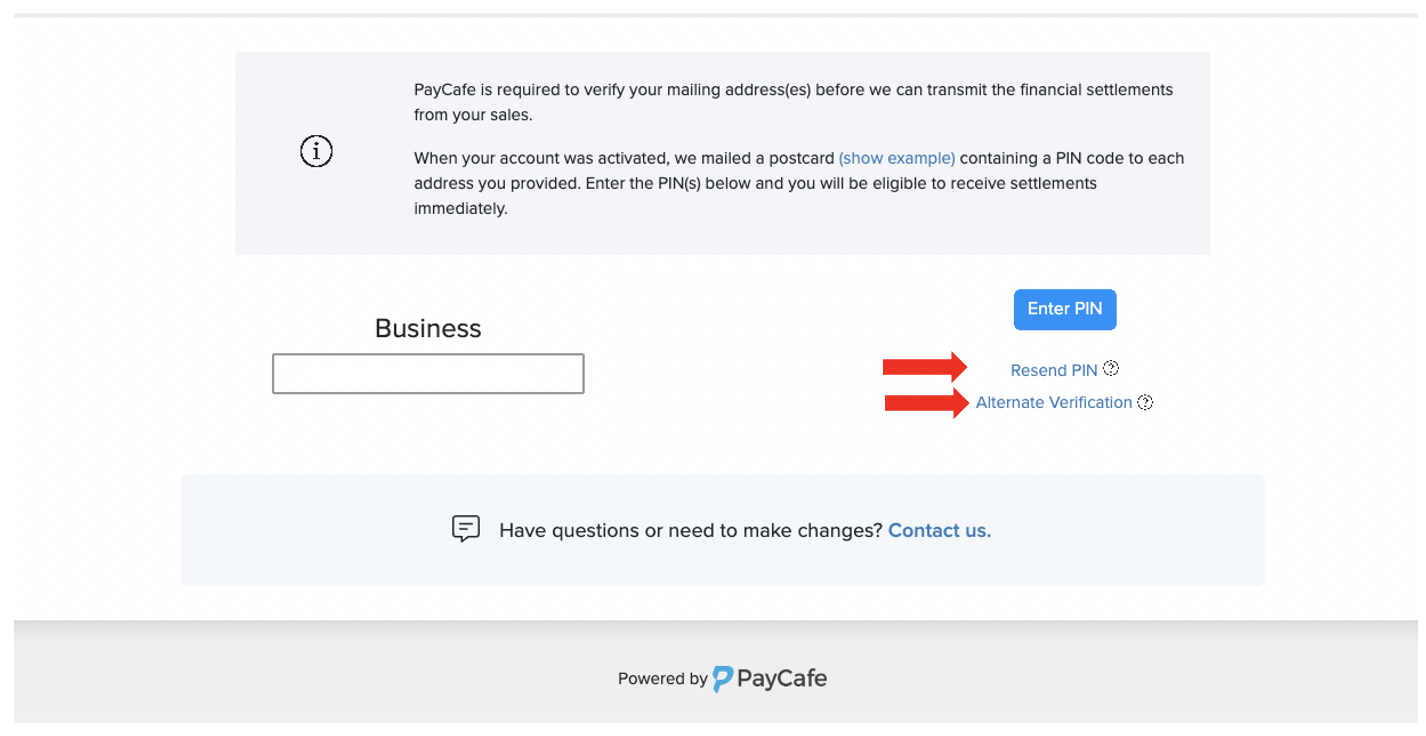 Step 4: If you have already received your postcard, please enter it here.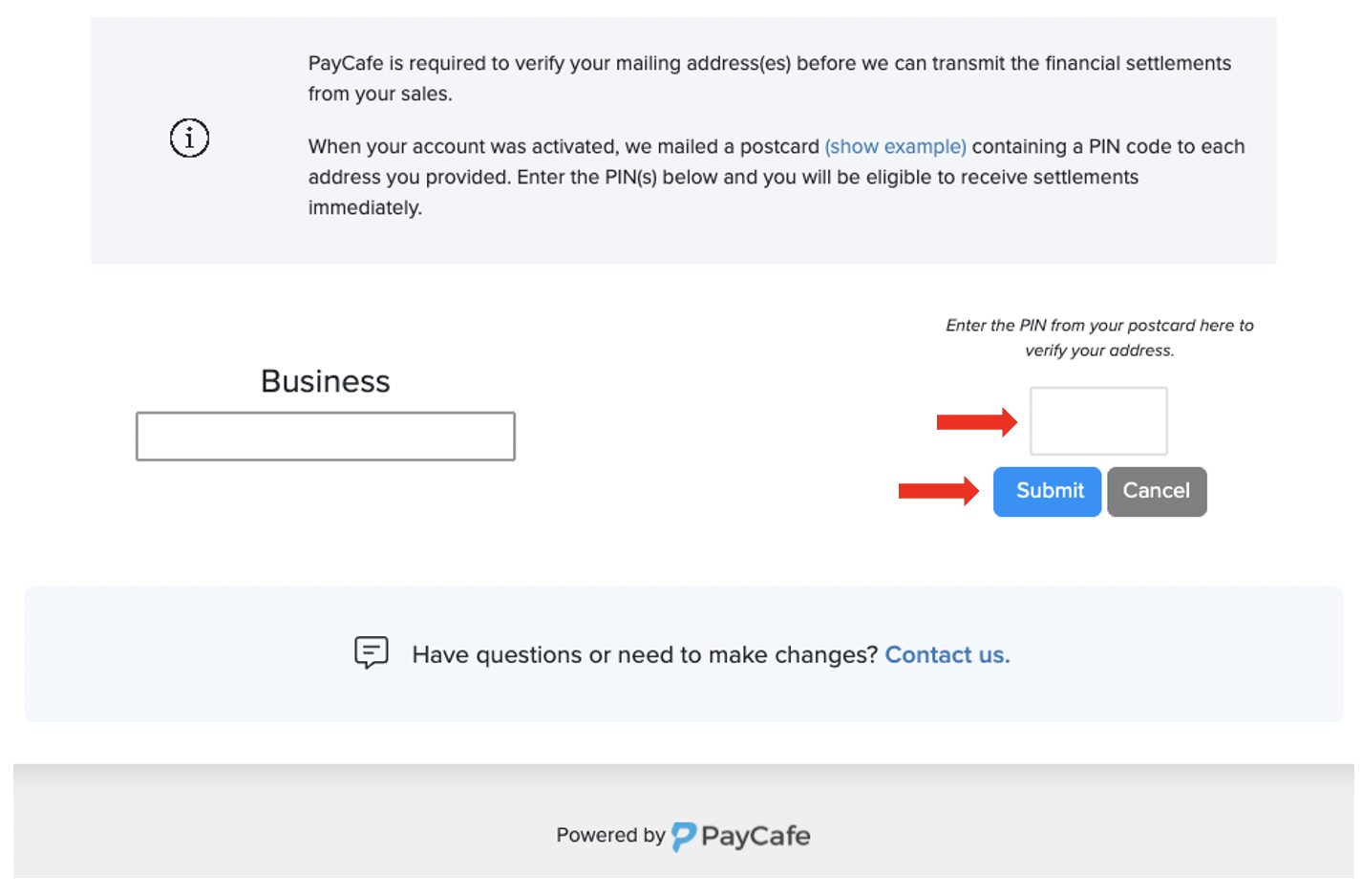 Sidenote: If you did not receive your pin, please click on Resend PIN. We will resend your pin by mail. It typically takes 3-7 days to receive the postcard.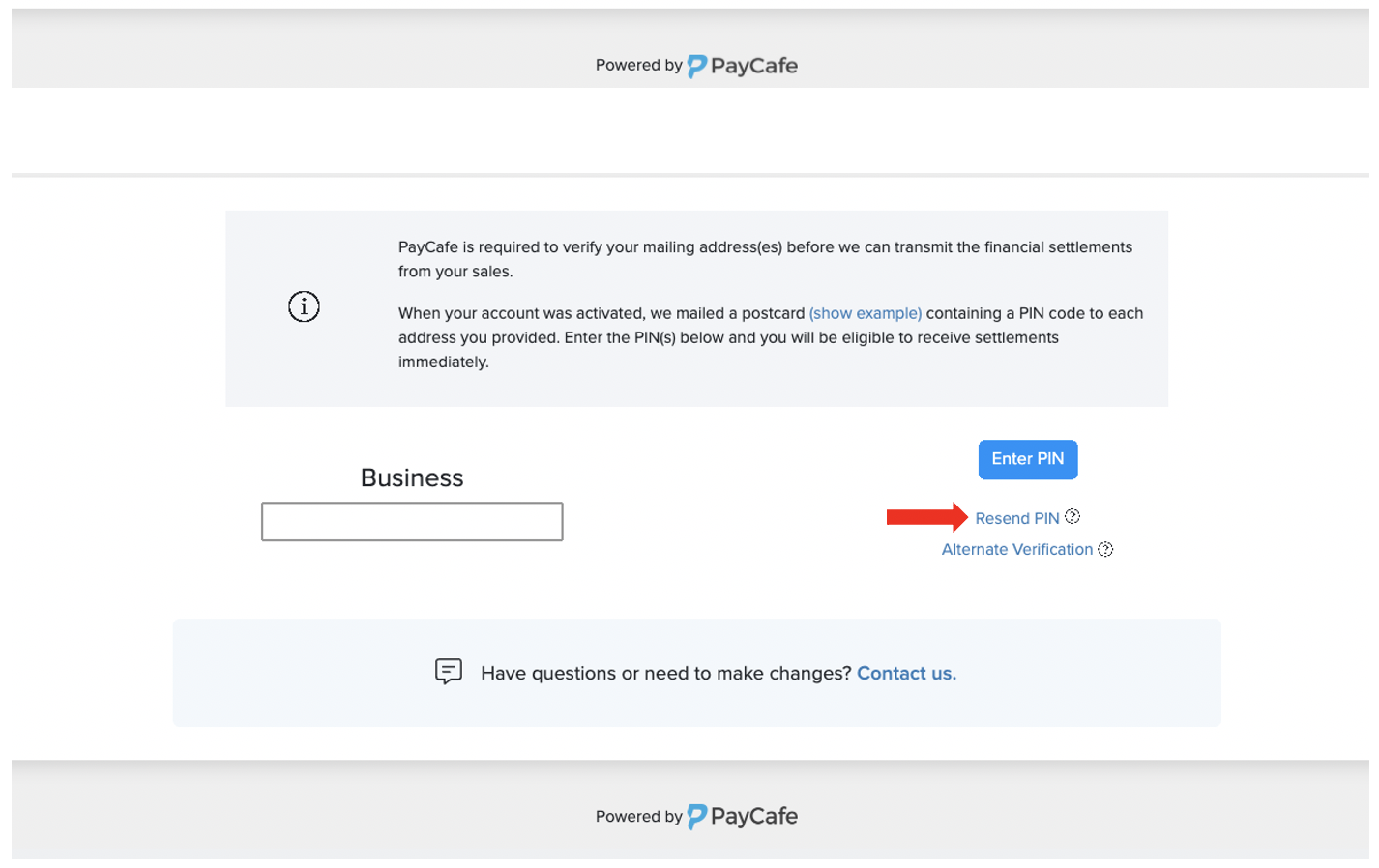 Alternative Verification: If you choose not to have a postcard resent, you can upload a utility bill (DWP/water/electricity bill). It is required that your utility bill have your business name or your name and your address. If your utility bill does not meet our requirements, it will be declined.
Step 1: Click on Alternative Verification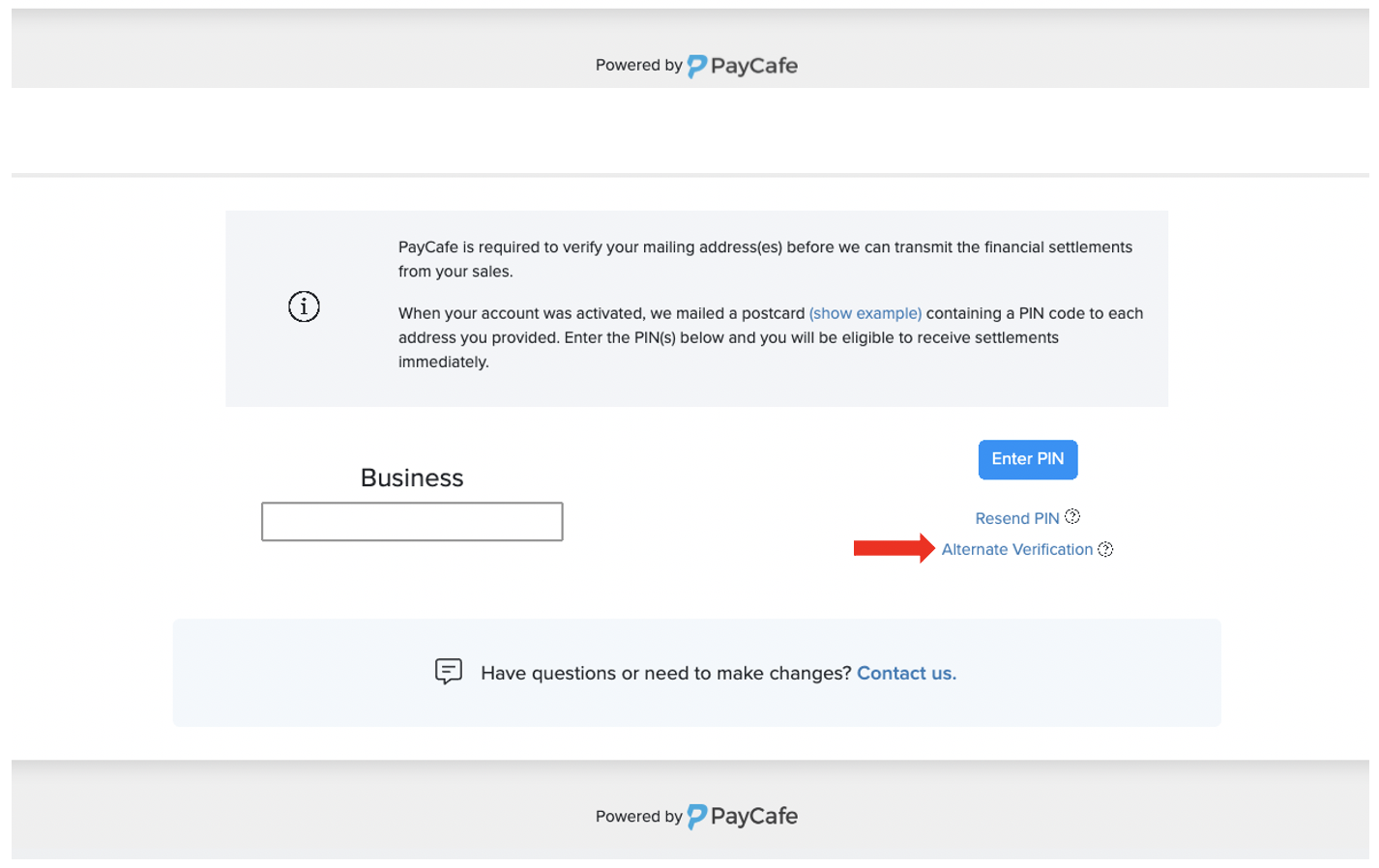 Step 2: Click on Choose File
Step 3: Click on Submit
Please allow 72 hours for your document to be reviewed by our risk department.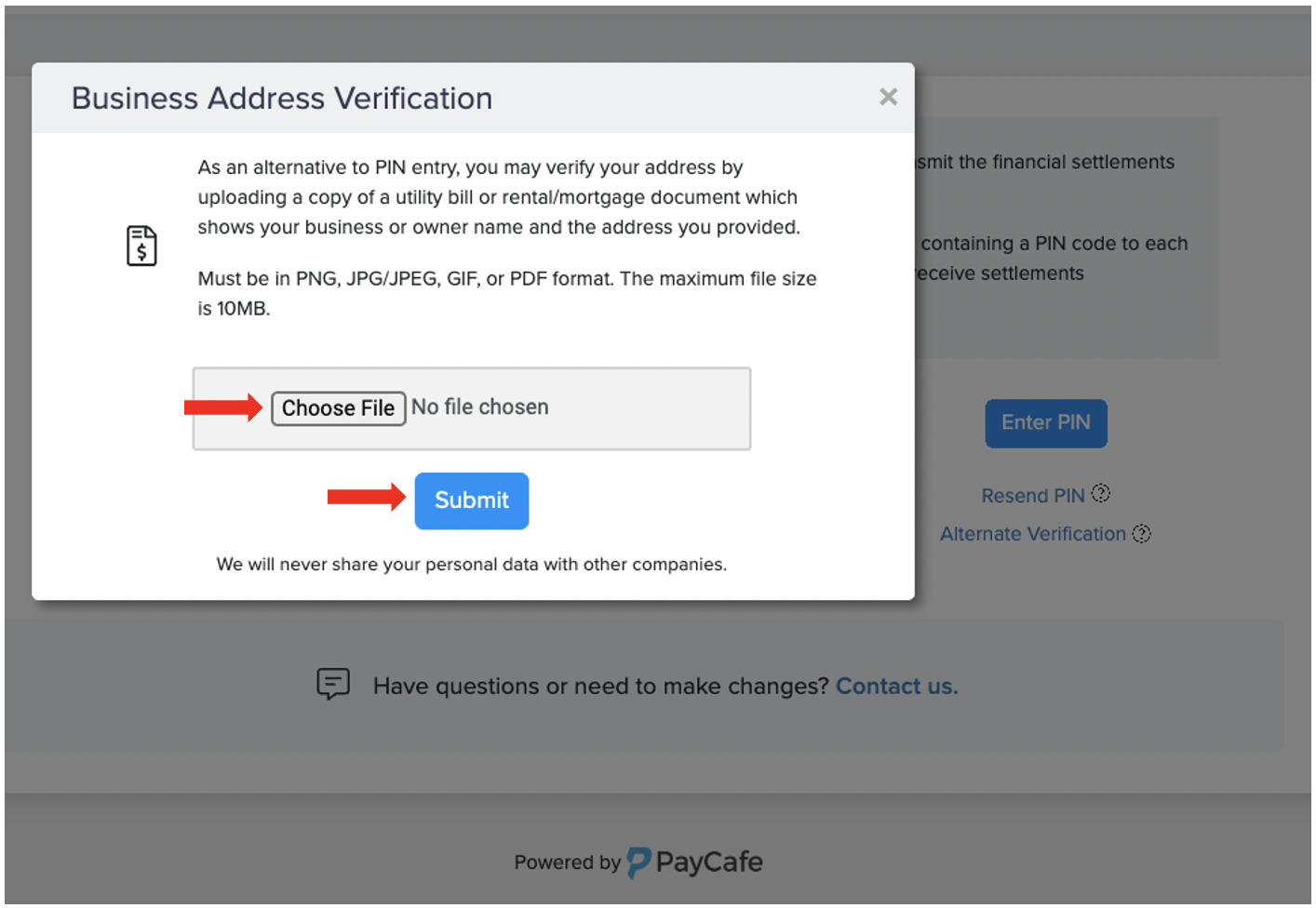 If you have questions or need assistance with address verification, please submit a support ticket through the merchant portal at https://merchant.paycafe.com/login
We also welcome feedback from our merchants. Please send us your suggestions at suggestions@paycafe.com .