What are incoming links?
Incoming links (also known as "inbound links") are links leading to your site from other sites. Incoming links are the best types of links to get, from a marketing point of view, since they're offering you something for nothing in the form of free traffic and a boost in the search engines. Incoming links drive more traffic to your site by increasing the number of paths to your site.
Step 1: Log in here >>> https://partners.paycafe.com/

Step 2: Under the Custom Tracking Links tab, click on Alternate Incoming Page Links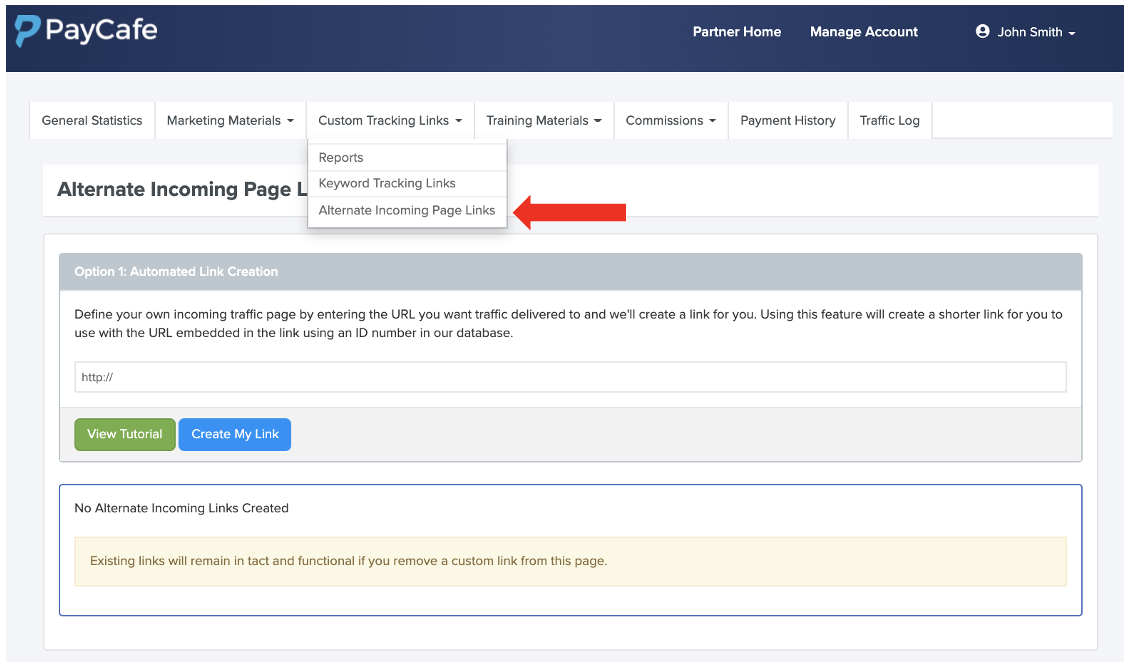 Step 3: We recommend reading our tutorial if you do not know how to create custom tracking links. Click here >>> View Tutorial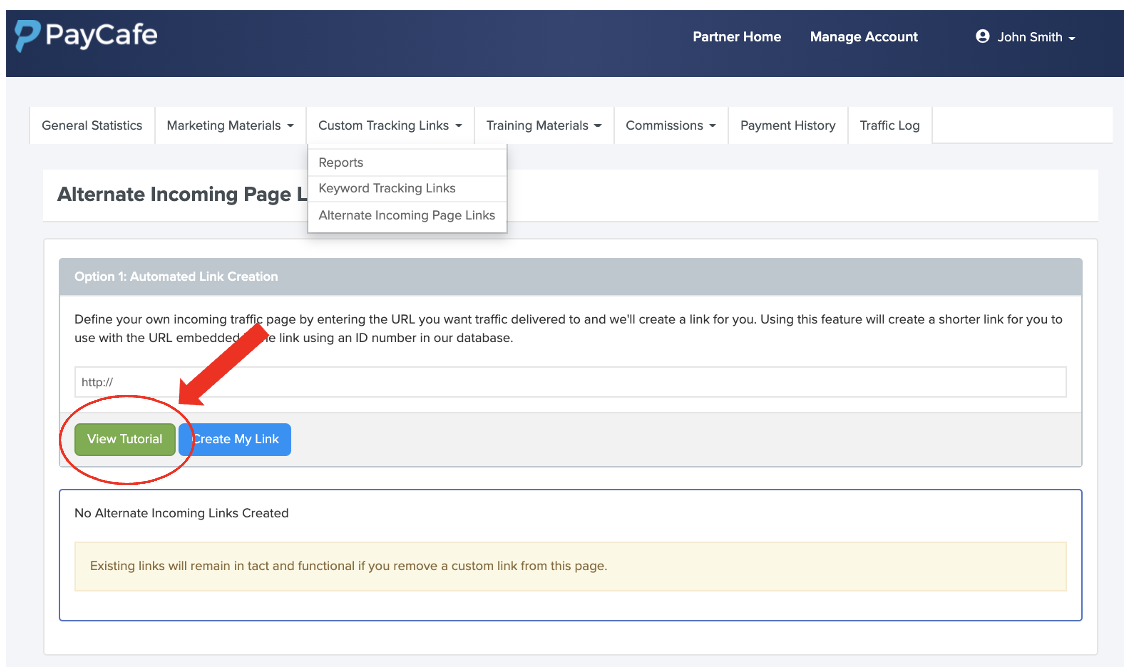 If you have questions or need assistance with alternative incoming page links, please contact our partner support department at 833.729.2233. Or, you can email us at affiliates@paycafe.com.
We also welcome feedback from our merchants. Please send us your suggestions at suggestions@paycafe.com .