Generating Reports for your Keywords
Our keyword report is a report our system will generate details and metrics for all your custom keywords.
Step 1: Log in here >>> https://partners.paycafe.com/

Step 2: Under the Custom Tracking Links tab, click on Reports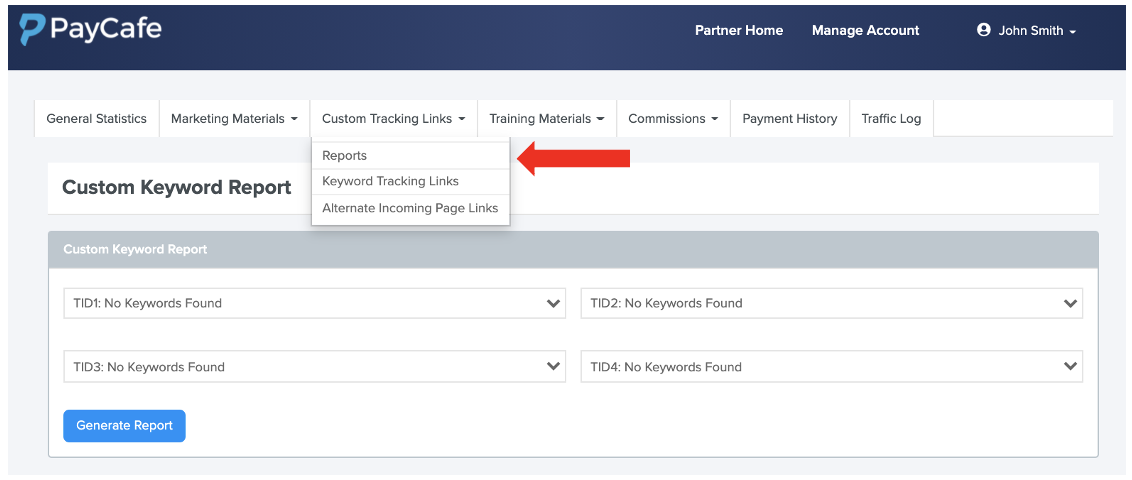 Step 3: Select your keyword (i.e TID1)
Side note: Once you create your keywords, you will be able to select and run reports.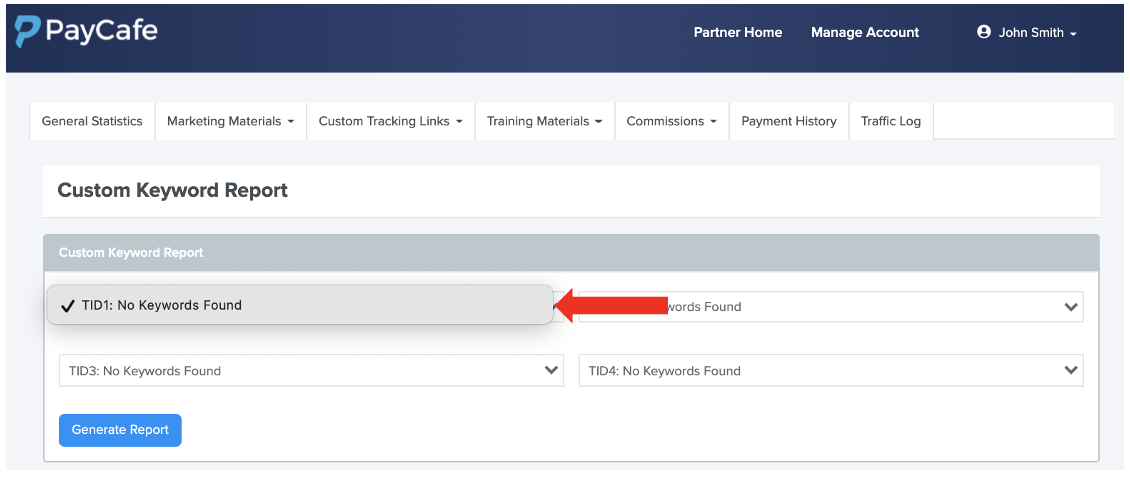 Step 4: Click on Generate Report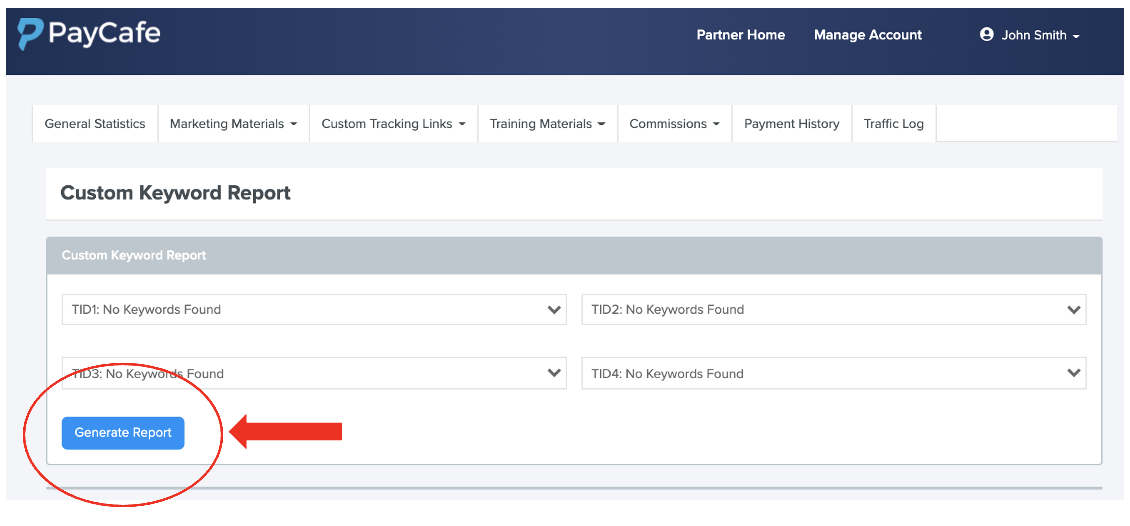 If you have questions or need assistance with keyword reporting, please contact our partner support department at 833.729.2233. Or, you can email us at affiliates@paycafe.com.
We also welcome feedback from our merchants. Please send us your suggestions at suggestions@paycafe.com .