Adding New Products and their Descriptions
This article will provide steps on how to add new products, create new product categories, add types of shipping, billing cycles, and product descriptions.
Step 1: Log in to the Merchant Portal here https://merchant.paycafe.com/login

Step 2: Click on Products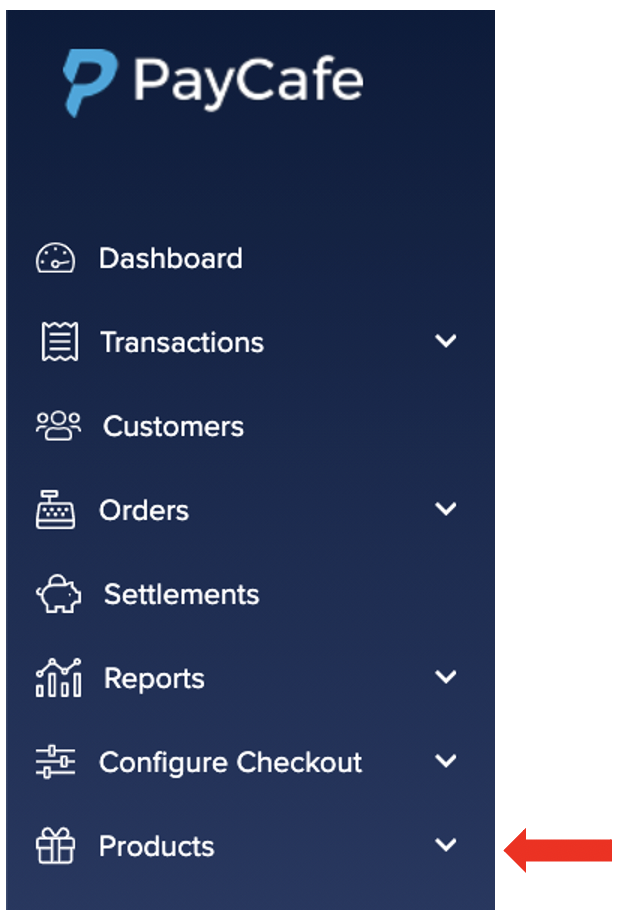 Step 3: Click on Add Products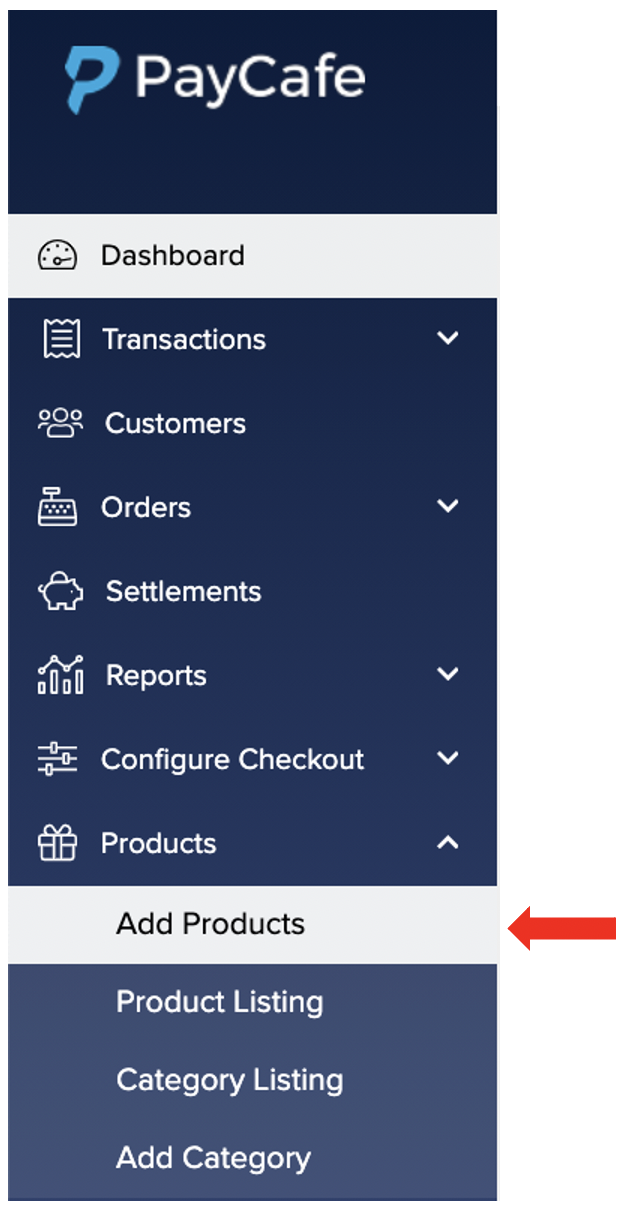 Step 4: Enter your product name
A product name identifies a specific product or service.


Step 5: Enter a short description of your product
A product description is used to describe products to your potential customers. A short description can be a sentence or two.


Step 6: Enter a detailed description of your product
A detailed product description provides customers with details around features and the benefits for the product/service. If the product is clothing, you will describe it with details such as sizes and colors.


Step 7: Select Product Type

Examples of product types;
Digital/Download: eBooks, Digital Training Manuals
Service: Maintenance, Service Repairs
Shipped Product/Physical: Physical books, Clothing

Step 8: Select Product Category
Sidenote: We recommend creating your own product categories to help you manage your products.

Examples of product categories;
Clothing
Digital Services
Food
Beauty Care
What is a Sales Funnel?
A sales funnel allows the merchant to see additional products after the initial product is purchased.
Sidenote: Click here for instructions on how to Setup a Sales Funnel
Step 9: Select a Sales Funnel

Step 10: Select Delivery Option


Step 11: Enter the price for the product


Step 12: Select Currency Type
Sidenote: The U.S dollar will be listed by default


Step 13: Select the Billing Cycle


Step 14: Upload an image of your product


Step 15: Add your URLs for your Thank you and Sales Page
Sidenote:
The thank-you page is the page the customer goes to at the end of the product sale.

The sales page is where the sale is coming from.

Step 16: Click on Add Product


What Happens Next?
Once a product is added, it is in a pending status to allow our Merchant Support team to review it. Once the product is reviewed is will be activated and ready for sale. If our team has any questions, they will contact you.
Your product will be listed under Product Listing.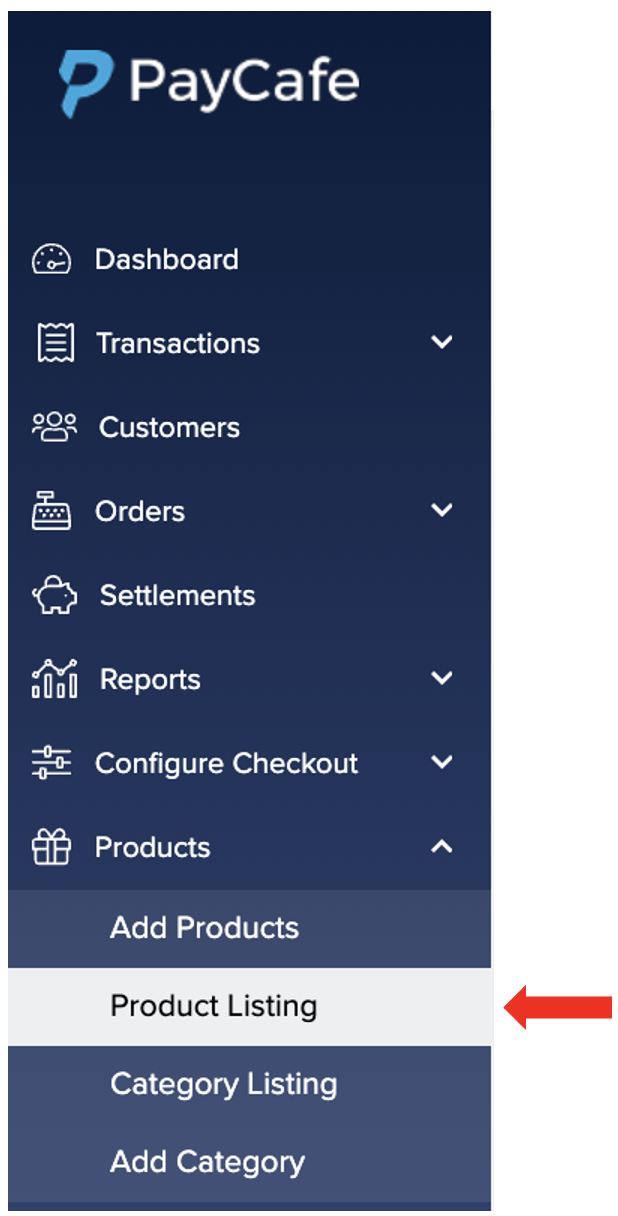 If you have questions or need assistance with adding new products, please submit a support ticket through the merchant portal at https://merchant.paycafe.com/login .
We also welcome feedback from our merchants. Please send us your suggestions at suggestions@paycafe.com .